Just as all small businesses are not alike, neither should be small business bank accounts. There's a massive difference in banking needs for a company of one that operates out of a home office versus a local chain of stores with payroll and accounts receivable departments. And yet, many banks don't offer accounts that cater to the different demands of different entrepreneurs and their enterprises. Even though your business is far from one-size-fits-all, most of your baking options are.
Thankfully, online business banking is bucking this trend by offering more right-sized accounts with straightforward, hassle-free features. TIAA Business Checking offers four accounts, each catering to businesses with different needs. Some offer low minimums and easily waived fees for companies that don't need a bevvy of features. Other accounts give businesses the kitchen sink in terms of financial assistance.
TIAA Business Checking is a unique account offering in a world of business banking that can sometimes feel cookie-cutter at best (or intimidating at worst). So if you're thinking about opening a TIAA Business Checking account, or an online business checking account in general, there are a few ground rules to go over before taking the plunge. We'll break down what to look for in a business checking account, what sets TIAA Business Checking accounts apart from the pack, and TIAA Business Checking alternatives worth a closer look.
The 4 TIAA Business Checking Accounts, Reviewed
TIAA (formerly known as TIAA-CREF) is a financial services company tailored to providing services to the academic, research, medical, cultural, and government sectors. That's why you might be more familiar with TIAA as an investment company if you work within any of these kinds of business, rather than knowing it more explicitly as a bank. In 2017, TIAA acquired EverBank, a name you might be familiar with.[1] By acquiring EverBank, TIAA opened itself up to a wide array of checking and savings products to complement its existing investment programs. Now, TIAA Bank offers four business checking accounts, each catering to a different kind of business and their banking needs.
TIAA Business Checking
Monthly fees and limits:
$1,500 minimum initial deposit
200 free items every month
No monthly maintenance fee (with a $5,000 balance)
Online check deposit and mobile banking
10 free bill payments per month
Access to ACH and merchant services providers
Best for:
Mid-sized businesses that don't need a ton of free deposits
Companies that are digitally savvy and don't mind banking online
Businesses that want to incorporate treasury services into their bank account
TIAA Business Banking might be the right account for your business if you don't conduct a tons of transfers every month. With this account, you can make up to 200 transactions and 10 online bill payments for free, which is perfect for some small businesses that don't have a ton of expenses or don't need to move money around every day.
Plus, the TIAA Business Banking account comes with easy-to-use bookkeeping and billing services, as well as tools to help you with financial reporting and analytics. Most smaller-scale business checking accounts don't offer the same robust features as TIAA Business Banking provides, which makes this a great option so long as you don't need a ton of transfers for free every month.
TIAA Small Business Checking
Monthly fees and limits:
$1,500 minimum initial deposit
Reimbursed ATM fees
No monthly maintenance fee
Online check deposit and mobile banking
Best for:
Small businesses with low transaction volume that don't need a ton of free deposits
Entrepreneurs who are interested in (or familiar with) online banking
Digital-savvy business owners who prefer to bank from their phone
The TIAA Small Business Checking account was solely designed for single-owner LLCs, which is less than common for small business checking accounts. One of the best aspects of this account is its interest earning potential, which varies with the total balance. Plus, there are no monthly maintenance fees and still plenty of features to help you keep your business humming. At present, TIAA offers four distinct interest rate tiers, each providing more interest on your balance as the sum of money in the account goes up.
TIAA Nonprofit Checking
Monthly fees and limits:
$1,000 minimum initial deposit
$14.95 monthly maintenance fee (waived with a $5,000 balance)
Free internal transfers between accounts
Best for:
Nonprofits that want expert tools to help manage their money
Organizations that want to make tax payments right from their bank account
It is essential to make the most out of your money when handling accounts for nonprofit and religious organizations. That's why TIAA created a high-yield checking account for nonprofits, helping them maximize their cash by earning interest and also getting access to a suite of financial tools that help users keep track of where their cash is. TIAA itself is a nonprofit, and has helped like-minded institutions manage cash and investments since its inception in 1918. This account combines some of the best perks of both the TIAA Business Checking and TIAA Small Business Checking accounts, with 10 free bill payments per month, interest-bearing checking, waived monthly maintenance fees (with a $5,000 balance), and a low opening balance of $1,000.
TIAA Business Analysis Checking
Monthly fees and limits:
$1,500 minimum initial deposit
$14.95 monthly maintenance fee (waived with a $5,000 balance)
Best for:
Companies that want to offset transaction fees from merchant services accounts
The TIAA Business Analysis Checking account is a unique offering insofar as it is designed to provide a high-yield checking account experience, but primarily to help merchants offset the incremental transaction fees that come from using credit card readers and other merchant services features. This account offers an interest rate that's higher than the rest of TIAA's business accounts, tied to 90% of the account's total balance. This can be a great option for companies that incur fees and other incidental costs as part of doing business, as it is designed to help stretch your money as far as it can go.
Top Alternatives to TIAA Business Checking
Not sure if one of the TIAA business checking accounts is what you're looking for? Consider one of these top alternatives.
Axos Business Checking
Axos is one of the most established online financial institutions in the nation, beginning as an early-stage digital bank back in 1999 (when online banking was, well, not really a thing yet). Axos business banking is a great place to begin your search for TIAA business checking account alternatives, especially if you want an account that can be accessed online from the convenience of your own home.
Axos offers two business checking accounts: Basic Business Checking and Business Interest Checking.
The Axos Basic Business Checking Account is Axos' only business banking account that does not provide interest on your account balance. This account is best for companies that want a fee-free business checking account with a low minimum opening balance (only $1,000 needed to open an account). This account also provides a network of surcharge-free ATMs, 50 free checks, 200 free items per month, and compatibility with QuickBooks.
Open an Axos Basic Business Account
Axos Business Interest Checking helps you earn money while keeping your liquid assets available. Better yet, you can still access your money as often as needed without losing out on interest payments, which is great for small businesses that need to be able to have flexibility with their cash. You only need an opening deposit of $100 to get rolling with an Axos Business Checking account, and will get 50 free transactions per month and access to Axos' nationwide network of free ATMs.
Open an Axos Business Interest Account
Chase Performance Business Checking
The Chase Performance Business Checking account is another great option for businesses that want a straightforward banking experience, but might not be totally ready (or able) to take the plunge into online banking. This account boasts plenty of comparable features to TIAA and Axos, all with the convenience of local brick-and-mortar branches—as well as the ability to make cash deposits.
The Chase Performance Business Checking account provides 250 transactions free of charge per month. This account also provides for unlimited electronic deposits and incoming wire transfers, as well as $20,000 in free cash deposits per statement cycle. This account does come with a relatively hefty minimum account balance to have the $30 monthly fee waived, however: you'll need to keep a balance of $35,000 in the account, which isn't feasible for every small business.
Open a Chase Performance Account
The Bottom Line on TIAA Business Checking Accounts
If you're looking for a suite of business checking accounts that provide you with a wealth of features, low balance requirements and opening deposits, and are happy to use an online business bank, then TIAA business checking accounts might be right for you. You'll have to make sure that you're comfortable doing all of your business banking online, however, as you won't have access to a brick-and-mortar location (unless you happen to live in Jacksonville, Florida).
If banking online is right for you, but you'd rather opt for more free features (like wire transfers), then you might want to consider a few online banking alternatives. Or, if you're not ready to take the plunge into online-only banking, a more conventional account with Chase might be the move to make.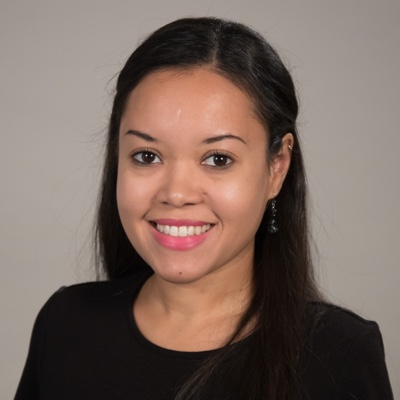 Editor-in-Chief
at
Fundera
Sally Lauckner is the editor-in-chief of the Fundera Ledger and the editorial director at Fundera.
Sally has over a decade of experience in print and online journalism. Previously she was the senior editor at SmartAsset—a Y Combinator-backed fintech startup that provides personal finance advice. There she edited articles and data reports on topics including taxes, mortgages, banking, credit cards, investing, insurance, and retirement planning. She has also held various editorial roles at AOL.com, Huffington Post, and Glamour magazine. Her work has also appeared in Marie Claire, Teen Vogue, and Cosmopolitan magazines. 
Read Full Author Bio