Getting a Business Loan for a Bed and Breakfast
Whether you're just starting your business, or your doors have been open for a long time, you may find that you're in need of financing for your bed and breakfast. The good news is that you have a lot of different options for business loans for B&Bs, which can help you grow your business, let you take advantage of opportunities, or enable it to stay solvent during your slower seasons.
We'll go through some of the best options for business loans for bed and breakfasts, and help you figure out which to choose. Among other elements, what's best for your B&B will depend on what you plan to use the capital for and how quickly you need access to it.
The Best Business Loans for Bed and Breakfasts
We'll go through a few different options for obtaining business loans for B&Bs. As you consider your options, take into consideration the following:
How quickly you need to obtain cash
How much paperwork you're willing to do
How you want to use the money
How much capital you need
How strong your business financials are
All of these will contribute to finding the best business loan for your bed and breakfast, and help match you with a loan that you can both afford and will enable you to accomplish your goals.
See Your Business Loan Options
B&B Financing Alternatives
If you don't want to take out a traditional business loan for your bed and breakfast, you do have a few other options.
Business Credit Cards
The first we'd encourage you to look at is a business credit card. You may already have a business credit card for expenses like sheets or even food, but business credit cards actually can be used as financing tools for larger projects as well. We'd particularly encourage you to look at 0% introductory APR business credit cards, which enable you to spend without accruing interest for a set period of time. These periods are typically up to one year, which means that you may be able to finance larger initiatives inside your B&B, and then find a way to pay them off before your interest period kicks in. Just make sure you have a plan to pay off your balance before the introductory period ends and a variable APR sets in, or this won't be a cost effective solution for your business.
Personal Loans for Business
Alternately, you may be able to obtain a personal loan for your business. This kind of loan is based on your personal credit, and can be particularly helpful for new business owners with strong credit scores. You'll want to note that capital amounts on personal loans for business are quite a bit lower than business loans, and there's risk involved for you as an individual when you secure your loan against personal collateral.
Financing from Savings
You also have the option to take a loan from your savings—particularly from your 401(k) or other retirement account. This is a tricky topic with lots of pros, cons, and tax implications. But if this is something that piques your interest, you'll want to take a look at our guide to financing your business from a 401(k) retirement account for more specific information.
Business Loans for B&Bs That Operate Seasonally
Many B&Bs experience high seasons—in the winter by a ski area, maybe; in the spring by a college campus; or in the summer by a lake, for instance—which also means there will be a low season. Business loans for B&Bs can help immensely with expenses incurred in the off season. After all, you still have to pay to keep the lights on even if you don't have guests in your rooms.
If you're a seasonal bed and breakfast that's looking for financing, make sure that you apply toward the end of your high season. There are a few reasons for this. First, you want to make sure you have the capital in hand by the time your steady stream of guests thins out. Next, business lenders look at your bank statements for your revenue and cash flow, so you want to show them your strongest months to give them the most confidence in you as a loan candidate.
Business Loans for B&Bs: Preparing Your Application
You'll speed up the process of both applying for and getting a decision on your business loan if you gather your paperwork and documentation in advance. Many business loans won't need much more than what's listed below. Note that though SBA loans will take a great deal more effort to apply for than many other business loans, you can at least begin with this documentation:
Personal identification
Three months of business bank statements
Profit and loss statement and/or balance sheet
Two years of personal and business tax returns
Lenders will pull your credit score, but having a sense of where you fall before lenders do that will enable you to understand which loans you're most qualified for, and, in turn, what your interest rate may be. You're able to pull your credit report for free annually from each of the three main reporting bureaus, and you can also sign up for a credit monitoring service to watch your score.
Finding the Best Business Loans for Bed and Breakfasts
Hopefully you're pleased to see that you have multiple options for business loans for your B&B. Although you may incur lots of expenses as a B&B owner—including potentially buying the B&B in the first place—there are options to secure different types of financing for each scenario.[1]
To set yourself up for approval, it helps to know your financials: your credit score, your business bank account balances, and, of course, the amount of capital you need and can afford to repay. If you're not sure where to find this info, or how to evaluate it, work with your bookkeeper or accountant to get a clear sense of your finances—and to get on your way with obtaining a business loan.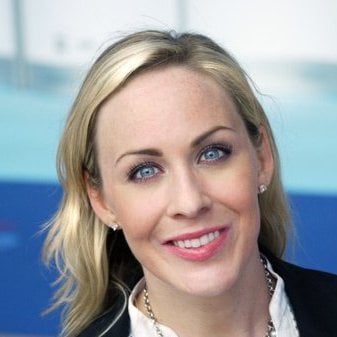 Meredith Wood is the founding editor of the Fundera Ledger and a vice president at Fundera. 
Meredith launched the Fundera Ledger in 2014. She has specialized in financial advice for small business owners for almost a decade. Meredith is frequently sought out for her expertise in small business lending and financial management.
Read Full Author Bio