Getting a Business Loan for a Wedding Venue
Wedding venues and other event spaces are expensive to create and maintain—but we don't have to tell you that. As a venue owner, you can benefit from business loans for wedding venues, which can give you access to the capital you need to accomplish your company goals. Whether you need to pay extra hands for a big event, invest in new equipment, or even renovate from top to bottom, a wedding venue business loan can help.
We'll go through the best options for different business loans, and help you navigate which type of wedding venue financing is best for your needs. Then, we'll review some of the documentation you should prepare so you can get cash in hand as fast as possible.
The Best Business Loans for Wedding Venues
There's no one best business loan for wedding venues. In actuality, the best loan is the one that suits your needs. That can mean many different things to different wedding venue owners: Some need cash quickly, others need high capital amounts, some need to purchase fixed assets, and more.
The key to finding the best business loan for your wedding venue is figuring out what you need in financing, exactly. Do you need capital ASAP? Do you need it to be flexible? Do you have strong credit? The answers to all of these questions will point you in the right direction to your best loan option—and help you rule out the loans that aren't the best fit.
Best Overall Business Loan for Wedding Venues: SBA Loans

SBA loans are widely considered the best business loans available. That's because they offer some of the highest capital amounts, longest repayment terms, and lowest interest rates available. The reason SBA loans have such strong terms is because they're guaranteed by the U.S. Small Business Administration up to 85%. So, in the case of default, the banks that offer these loans have a safety net—which means their risk is lower.

That also means, however, that these loans are immensely competitive, so they're only awarded to the most qualified business owners. There's no minimum credit score technically, but only business owners with strong credit, solid revenue, and several years in business will be good candidates.

There two main types of SBA loans that wedding venue owners should consider:

For Working Capital: SBA 7(a) Loans

The most popular among the SBA loan program are SBA 7(a) loans. These loans are flexible working capital and are granted as either a business line of credit (more on this below) or a term loan—a "traditional" business loan in which you get a lump sum deposited into your business bank account.

Wedding venues can use these loans for expenses as they need them, whether it's remodeling a part of the venue, upgrading or purchasing equipment, or expanding your footprint.

For Fixed Assets: SBA 504/CDC Loans

Alternatively, SBA 504/CDC loans are also popular, especially for business owners who are looking to purchase buildings, land, or other major fixed assets. That's the specific purpose of these loans—they're not flexible working capital like SBA 7(a) loans, but you can get an award of up to $5.5 million and terms of 25 years if you're a good candidate—practically unheard of with many other similar loans.

This is a great wedding venue loan especially if you're looking to build a new location, open a wedding venue (with a strong personal track record in business), or renovate the one you have.

Note that neither of these loans is quick to fund: There's a lot of paperwork involved in applying for an SBA loan, and approval may take several months. But if you're not in any kind of rush, definitely consider an SBA loan for its strong terms.
Applying for the Best Business Loans for Wedding Venues
Now that you've had a chance to review the best business loans for wedding venues, give a thought back to those questions from the beginning. Knowing the characteristics of these loans—which fund fast, which address what kind of capital needs, etc.—should help you feel good about being able to identify the best loan for your wedding venue business.
Once you've targeted the loan type that you'd like to apply for, and the amount of capital you need (and can repay), you'll need to gather specific documentation that lenders will need to see for your application. Note that different lenders will ask for different types of documents to apply for a business loan, so what you'll exactly need will be dependent on the type of business loan that you apply for and the lender with whom you work.
Still, you can do some advance work getting some papers ready—it's almost certain you'll need to show some, if not all, of these in order to get your application and approval moving along:
Personal identification
Two years of personal and business tax returns
Three or four months of most recent business bank statements
Profit and loss and balance sheet
Quote for equipment (if applicable)
A note on SBA loans: As we mentioned, documents to apply for SBA loans are voluminous, so you'll need to gather a lot on your end, and likely work with a representative to identify the rest of the forms you'll need. You can definitely get a jump on applying for an SBA loan by pulling the above as well as a business plan, business licenses, and the personal tax returns of any other owners in your business.
See Your Business Loan Options
Finding the Best Business Loans for Wedding Venues
You know better than anyone that wedding venues are capital-intensive businesses, so looking for a business loan for your wedding venue can really help you keep your company both solvent and flourishing. If you're still not sure which of the business financing options available are right for your needs, keep on researching—and don't forget to evaluate the core questions of when you need money, what you need the money for, and how much money you need. This should lead you to the right loan—and, hopefully, exactly the capital you're looking for.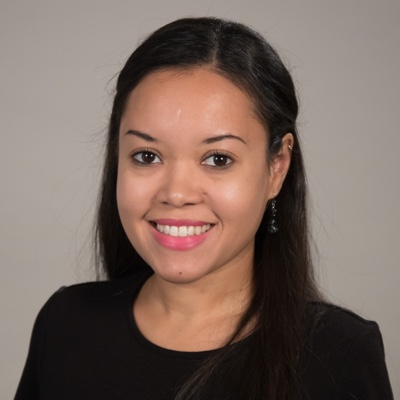 Sally Lauckner is the editor-in-chief of the Fundera Ledger and the editorial director at Fundera.
Sally has over a decade of experience in print and online journalism. Previously she was the senior editor at SmartAsset—a Y Combinator-backed fintech startup that provides personal finance advice. There she edited articles and data reports on topics including taxes, mortgages, banking, credit cards, investing, insurance, and retirement planning. She has also held various editorial roles at AOL.com, Huffington Post, and Glamour magazine. Her work has also appeared in Marie Claire, Teen Vogue, and Cosmopolitan magazines. 
Read Full Author Bio