Getting a Business Loan as an eBay Sellers
While eBay might have started out as a simple online auction site, it's now a diverse and powerful marketplace for all sorts of ecommerce businesses. If you do a lot of business on this platform, you might be looking into business loan options for eBay sellers. It's a good idea, since the right financing can help you grow your business and enable you to right the ship if you're encountering any problems.
How do you figure out which is the best business loan to address your eBay business financing needs? We'll go over the best business loans for eBay sellers, so you can decide which type of financing is best for you. We'll also review what to consider in picking the loan that is best for your needs as well as the documentation you'll need to apply and get approved.
The 5 Best Business Loans for eBay Sellers
There are several different types of business loans that you can look into for financing your eBay business. Here, we'll review some of the best options that are particularly helpful for eBay sellers looking to grow their businesses. As you read through these options, pay particular attention to their use cases and how quickly you can get ahold of the funds—that will help you figure out which of these loans is right for your needs.
Picking the Right Loans for Your eBay Business
Now that you know the best loans for eBay sellers, the next step is to figure out which of these options is best for you. The best way to do this is to evaluate the following components of your business and your needs:
How much capital do you want? Some loans offer higher capital amounts than others.
How is your cash flow? Some loans are specifically designed to help solve cash flow problems.
What is the timeline that you're comfortable paying back your loan? Some loans have longer repayment terms than others.
What are you looking to finance? Some loans are designed to provide working capital (flexible financing for business needs) and others are meant to finance specific assets (like inventory financing).
What are your qualifications? Factors including time in business, credit score, and revenue will affect which loans you're qualified for. And remember that the stronger your financial profile, the better loan terms you'll receive.
These aren't the only questions that you'll need to ask in order to figure out which loan is the best for you. But understanding the answers to these questions can help you evaluate your options and decide which loan is realistic for you based on your qualifications.
Applying for eBay Business Loans
No matter which eBay business loan that you apply for, you'll need to prepare some documentation so lenders can evaluate your candidacy. Specific requirements will depend both on the lender with whom you work and the type of loan for which you apply. Even though that's the case, there are some documents that most lenders ask for that you might want to pull in advance of your application. This can help speed up your application process, which could be especially helpful if you're in a rush to get your financing in hand.
These include:
Personal identification
Three to four months of business bank statements
Two years of business tax returns
Two years of personal tax returns
Financial statements, including balance sheet and profit and loss statement
If applicable, quote for equipment or inventory
The Bottom Line
Just like any other type of business financing, the best loan for your eBay business depends on exactly what your needs are. Remember to take into consideration what you need to finance and how quickly you need to be able to access the capital.
Even if it takes a little time to match yourself with the best loan, just keep in mind that there are multiple business loans for eBay sellers, and it's worth the work to find the right financing for your unique needs.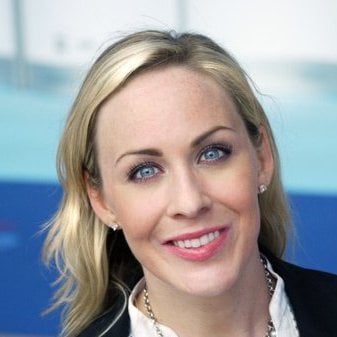 Meredith Wood is the founding editor of the Fundera Ledger and a vice president at Fundera. 
Meredith launched the Fundera Ledger in 2014. She has specialized in financial advice for small business owners for almost a decade. Meredith is frequently sought out for her expertise in small business lending and financial management.
Read Full Author Bio