Guide to Business Loans for Insurance Agents
Insurance helps individuals, families, and businesses handle unforeseen challenges. It offers entrepreneurs with a potentially lucrative line of work as well. If you've wondered how to get business loans for insurance agents, you're likely looking to start your own business or keep it running smoothly. The good news is, you're probably pretty good with numbers if you're working in the insurance business. Plus, you've got a mind for planning ahead, which comes in handy when looking for a business loan for an insurance agent (let alone being a small business owner).
Even if you haven't thought of how to get business loans for insurance agents before, there are tons of reasons why you might want to consider it. Insurance agents need business loans for tons of reasons. Those could include cash flow issues, real estate upgrades, payroll, and more. You may not be aware that all of these considerations (and more!) can qualify for different kinds of loans. As long as you know what kind of business loan for insurance agents make sense for your individual needs, as well as a good sense of your own past and current business experience.
The world of small business loans can be intimidating if you're looking for business financing for the first time. There are heaps of options available, each with different pros and cons. We'll help demystify the process of getting business loans for insurance agents, going through the most viable options out there and the reasons why borrowing money might make sense for your business. We'll also talk about what you need in order to apply for a business loan, what qualifications you might encounter, and more.
Finding the Best Business Loans for Insurance Agents
When looking for the best business loans for insurance agents, you have to begin with knowing the ins and outs of your business, as well as the landscape for lenders and borrowers at the moment. Both of these things fluctuate, of course, and the loan market is always moving. Keeping up with these fluctuations can give you a leg up when you're ready to borrow. Here's what to look for.
What Insurance Agents Looking for a Business Loan Need to Know
The types of business loans that you can qualify for will depend first and foremost on your credit score. Your credit score telegraphs your history of financial responsibility to lenders who are considering giving you money; the better your credit score, the less risky you seem.
How to Identify a Business Loan That's Right for You
There are two major components you need to evaluate to find a business loan that's right for you.
First, you'll need to size up the use case for the loan. Some loans are meant to be general working capital; others are meant to finance specific scenarios. For instance, business lines of credit are great for working capital, whereas invoice financing is a specific cash flow loan to help insurance agents that work on credit. (Don't worry, we'll go through both in detail below.)
Next, you'll need to look at how quickly you need to get a hold of capital. Some loans take mountains of paperwork and several months to finance (SBA loans), whereas others (business credit cards) can be nearly instant, or take a single day. How urgent is your situation? Understanding this is paramount.
The Best Business Loans for Insurance Agents
Once you've thought about your credit score, the type of capital you need, and how quickly you need that money, you're ready to evaluate your loan options. You have a lot of different options for the best business loans for insurance agents. Some are more flexible than others, but all of them can help you with improving your cash flow and making certain your business is solvent.
What You Need to Apply for a Business Loan for Insurance Agents
Different loans require different documentation. Some require very little—bank statements, identification, credit score—and some require significantly more forms, like P&Ls, business plans, personal tax returns, and more.
If you're going to apply for one of the faster options, here's what you should expect to prepare:
Personal identification
Two to three months of business bank statements
Outstanding debts
Business licensure
Outstanding invoices (for invoice financing)
If you're thinking about applying for an SBA loan, here's an abridged summary of what you should expect to provide:
Personal identification
Outstanding debts
Business licensure
Loan history
Personal and business tax returns
P&L, balance sheet, cash flow statements
…and more. Here's a checklist for SBA loans so you can get a sense of the paperwork that's required.
Finding the Best Business Loan for Your Insurance Agency
There are a ton of different business loans out there for insurance agents. The key to determining which one is right for you depends largely on your individual needs. Some loans work best for everyday expenses, which invariably come up for all small business owners. Other loans may help you take care of business essentials, such as computers, printers, and other tools of the trade. By knowing what you intend to do with the money, you can help ensure you're getting the best deal possible. If you know your personal and business finances frontward and backward, you'll be ready for any questions that might arise during the loan application review process too. With these elements in place, you can ensure that your insurance business is ready to take on a loan that can help you build your business' future.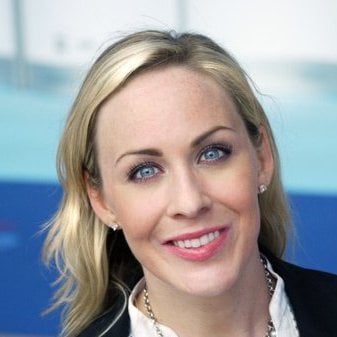 Meredith Wood is the founding editor of the Fundera Ledger and a vice president at Fundera. 
Meredith launched the Fundera Ledger in 2014. She has specialized in financial advice for small business owners for almost a decade. Meredith is frequently sought out for her expertise in small business lending and financial management.
Read Full Author Bio