Best Funding Options for Ecommerce Businesses
Ecommerce is no longer just an alternative to buying in-store; in fact, ecommerce mega-platform Shopify predicts an increase in worldwide ecommerce sales from $1.3 trillion in 2014 to $4.5 trillion in 2021.[1] (That's a 246.15% uptick, for those keeping score.) So, finding funding for ecommerce business is, well, serious business. You're following in the footsteps of big companies across both B2B and B2C—not just Etsy shops.
The evolution of ecommerce means you have lots of options for funding. For ecommerce finance, you can seek the same kind of small business loans that many other businesses do. There are also firms that offer ecommerce venture capital, and you might even be eligible for ecommerce grants, too.
We'll go through all of the options available for funding for ecommerce business, and help you figure out how to pick the right ecommerce funding match for you.
Option 1: Ecommerce Funding From Loans
The first place you'll want to look is traditional small business lending. For the most part, though, we suggest you don't look at bank loans, because they're extremely difficult to get for the vast majority of entrepreneurs. (That's excluding SBA loans, which are issued by banks. More on that later.) Instead, you might want the expediency of an online lender, plus some of the flexibility that they offer.
Here are some options to consider:
Business Line of Credit

Best for incremental ecommerce expenses

As you're building your business, you might find that you need ecommerce funding here and there, not all at once. A business line of credit is an excellent type of financing for that.

As a kind of hybrid between a traditional business loan and a credit card, a line of credit enables you to draw against a pre-approved amount of financing, and only pay interest on what you've borrowed. It's almost always a higher limit for a lower interest rate than a business credit card. And it's a great tool to have in your back pocket for general working capital expenses like overhead or payroll, investments like marketing campaigns, or emergencies like system maintenance.

Inventory (Purchase Order) Financing

Best for ecommerce companies in a period of unexpected growth

Ecommerce can be a slow burn. But there may be those lucky moments when your product gets picked up by a major influencer. Maybe a celebrity is photographed on your bespoke bedspread, or Vogue features your personalized pill box. All of a sudden, you're inundated with orders… that you can't possibly produce with the cash flow you have. All of a sudden, that slow burn is a box of fireworks, and you're in the grand finale.

Here's where inventory financing, or purchase order financing, comes in handy. It's a reliable type of funding for an ecommerce business, because a lender will advance a large portion of the cost of your production to the supplier or manufacturer. You'll pay interest to the lender. But if your margins are solid, it's a small price to pay for new customers who could become recurring if you get them their product faster.

Invoice Financing

Best for ecommerce businesses with cash flow problems

Ecommerce isn't just B2C. In fact, one group of researchers estimated that B2B ecommerce sales will hit $1.7 trillion by 2020.[2] If you're among that group of entrepreneurs, then, you might extend your customers trade credit (which you might know as "net terms").

Trade credit is a form of somewhat informal short-term financing, in which you extend your buyers a certain period of time to pay off a portion (or all) of an invoice. That can make your cash flow uneven—especially if your customers pay late or not at all.

Invoice financing is ecommerce funding that can help with cash flow issues. In this kind of business loan, you work with a lender to front you up to 85% of the outstanding invoice. When you collect the invoice, you'll receive the remainder, minus any lender's fees. Many small businesses across many industries do this. It could be a great option for you, too.

SBA Loan

Best for well-established ecommerce businesses looking to expand

This well-known type of financing is available to ecommerce businesses with strong financial track records and time in business under their belts. Guaranteed by the U.S. Small Business Administration, SBA loans are doled out by intermediary lenders that work directly with borrowers to provide preferred repayment terms.

Since these loans aren't easy to get, and approval takes time, you shouldn't bank on an SBA loan if you're a brand-new business with little financial track record to present or if you're trying to secure funding ASAP. But if you think you might qualify for an SBA loan, it's worth the application process.

Say you want to open up a brick-and-mortar location for your ecommerce business, like many innovative companies are doing to establish a different type of presence. That's a great use for an SBA 7(a) loan, the most popular type of funding within the program. Financing through the SBA can be just what you need to take your ecommerce business into a major new growth phase.

Business Credit Card

Best for ecommerce startups

Business credit cards are a powerful source of funding for an ecommerce business—especially if you're in your nascent days.

As much as you feel confident in your new ecommerce startup, lenders don't necessarily see your new business with the same rose-colored glasses. Often, they require a longer financial track record from businesses before they lend out money. That includes a business credit score, as well as time in business, so they can examine your history of revenues and stability. In short: There's a good chance you might not get the traditional business funding you desire.

And actually, you can use a business credit card kind of like a short-term loan. If you can qualify for a 0% intro APR business credit card, you can spend for a predetermined period without interest. And if you pay off your balance before the end of the introductory period, you don't have to pay any APR at all. Some intro periods last upward of a year—plus, you'll be building valuable business credit along the way, which you'll need when you want bigger financing later.
Option 2: Ecommerce Venture Capital
Best for financing large capital requests; companies in hypergrowth stages
If you're looking for the kind of funding for an ecommerce business on the order of several hundred thousand dollars, or even millions, you might be better suited toward ecommerce venture capital. Many businesses have raised millions of dollars of ecommerce venture capital from some of the biggest investors around: think Brooklinen, Zola, Winc, Harry's, Everlane, The Honest Company… you get the drift.
One thing that these companies have in common is a major point of difference from their competitors. VCs often call this "disruption," like introducing a new type of business model or technology to a staid subsector. Harry's, for instance, built a cult following around its high-quality, direct-to-consumer razors; Zola added a high-tech edge to wedding registries by creating a shoppable registry aggregator; and Everlane made transparently priced basics, for which you can sometimes pay what you want.
Of course, you can't just snap your fingers and ecommerce venture capital will appear. It's a long road that requires a lot of hard work. If you want to start investigating this type of funding, however, look into our guide for finding angel investors for small business. And, of course, although you don't pay for VC funding, remember that taking on investors means giving up a slice of your pie.
Option 3: Ecommerce Grants
Best for companies who aren't in a hurry and don't have a lot of cash flow wiggle room
Your third option is to look at any available ecommerce grants that your business might be able to locate.
As always, grants are a fantastic option for any business owner who can snag them—they are, essentially, free money (as long as they don't include stipulations, of course). However, between the time it takes to find the right one and the generally lengthy applications, securing a grant is labor intensive.
If you think an ecommerce grant is the right form of funding for your ecommerce business, you might want to do some sleuthing particular to your geographic location, industry, and alma mater. If you're a person of color, woman, or veteran, you might be eligible for extra grant money, as well.
Here are a few resources that might be able to kickstart your search for ecommerce grants:
How to Choose Your Best Fit Among Ecommerce Finance Options
The retail economy is quickly shifting toward direct-to-consumer goods, and that's great news for ecommerce entrepreneurs. There are more ways to access ecommerce funding than ever, and more types of ecommerce finance to explore, too.
Before you pursue funding for an ecommerce business, however, you need to make certain that you're accessing the most ideal source of financing for you. Here are a few things to ask yourself to help figure it out:
How quickly do I need money?
How much money do I need?
Do I have strong business financial history to show a lender or investor?
What, exactly, am I looking to finance?
Am I willing to pay interest or a fee for this financing, or do I prefer to give up equity? Or neither?
If you don't know what you want, you may not be quite ready for ecommerce funding. And you'll need to know your own business through and through before anyone is going to be ready to get on board with lending to—or investing in—you, too.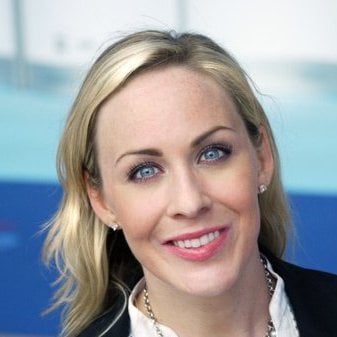 Meredith Wood is the founding editor of the Fundera Ledger and a vice president at Fundera. 
Meredith launched the Fundera Ledger in 2014. She has specialized in financial advice for small business owners for almost a decade. Meredith is frequently sought out for her expertise in small business lending and financial management.
Read Full Author Bio