Everything You Need to Know About Vineyard and Winery Financing
For many, owning a winery or vineyard is, in so many words, an absolute dream. But you? If you're searching for vineyard and winery financing, then that means you've already got your hands around that dream, or are getting ready to do it.
Of course, financing a vineyard takes money—and a lot of it. You're running both an agriculture and a manufacturing business, each of which are hugely capital-intensive. Then, on top of it, if you have a tasting room, you're running a retail business, too. Juggling all of these different kinds of business models in one is a unique consideration for companies in your line of work, and it affects your business financing options as well as what could be the best fit for your operation.
No matter what you're trying to finance, you have options to explore or build to. We'll go through all of the different types of vineyard financing and help you decide which avenue to pursue.
What to Consider When Looking for Vineyard and Winery Financing
Before you start applying for vineyard and winery financing, you'll want to consider a few things about your industry, business, and your needs. Make sure you review all of these factors to help you find the best fit:
Seasonality
Vineyards and wineries are very much affected by seasonality.
For one, your growing season is certainly a consideration for harvesting and cultivating, and the expenses that come with each. You'll also have to decide when and how long you're planning on barrel aging a particular vintage based on when you'd like it available (and, of course, its taste).
And, if you have a tasting room and you're in a tourist area like Napa Valley or Long Island, for instance, you'll see different patterns of foot traffic to your retail arm depending on the weather. Plus, sales of certain SKUs will fluctuate based on seasonal tastes; for instance, you might sell much more rosé in the summer, but Syrah in the winter.
This is all to say that the times during which you'll need financing as well as when you're bringing in revenue aren't consistent. It's imperative to know how seasonality affects your business so you can understand when to apply as well as how lenders will evaluate your financial statements based on your earning and spending patterns.
Revenue Streams
You should have a very strong handle on your revenue streams. How are you generating income? Do you have a sense of what percentage of your total revenues is coming from wholesale versus retail, or tasting room sales versus local shops? You get the idea.
Deeply understanding your revenue streams will not only help you grow your business, but you'll also be able to get a sense of how each impacts your cash flow. Cash flow is an important stat for lenders, but it's something you need to know, too: It will ultimately help determine if you need financing—as well as if you'll be able to pay it back once you do.
General Financing Questions
There are other questions you'll want to answer before you apply for vineyard and winery financing, too. These are considerations that essentially all businesses seeking funding will need to ask of themselves.
They include:
How much money do you need?
How quickly do you need it?
What's your credit score?
How is your cash flow?
What are you trying to finance?
Do you need constant access to money, or a one-shot loan?
How long have you been in business?
This, of course, isn't an exhaustive list—but they're things to which you'll need to know the answers before you go looking for your winery loan. These are all questions your lender will ask either directly or indirectly, so you'll need to be prepared with the answers. Additionally, some of the answers will disqualify you for certain types of vineyard financing, or will help you discover that some kinds of loans just aren't a fit.
Your Best Options for Best Vineyard and Winery Financing
Okay, have your answers ready? Now let's talk the best types of winery and vineyard financing.
SBA Loans
Our Overall Pick for the Best Vineyard and Winery Financing Option
Widely considered the best kind of business loan, SBA loans are provided by lenders, such as banks, but guaranteed up to 85% by the U.S. Government's Small Business Administration. This guarantee is the key, since it lessens the risk for lenders which enables them to offer preferable rates and highly favorable terms.
For that reason, these business loans are hotly desired—and, subsequently, competitive to obtain. But, if you've been in business for at least a few years, and have very strong credit and good revenue, then you might be a candidate for an SBA loan.
For a vineyard, an SBA 7(a) loan could be a very good fit. This working capital loan and real estate is the most popular of the three major SBA programs. You could use this kind of loan for lots of things including expanding your vineyard, buying new land, and more. With SBA 7(a) loans, repayment terms are up to 10 years on working capital, and up to 25 years for real estate. Yes, those are fantastic terms—and if you think you can qualify, it's worth applying.
The only caveat here? SBA loans are far from fast. They're the most paperwork intensive of all business loans, and require lots of documentation and approval. Even if you're able to qualify for an SBA loan, keep looking for the right financing if you need fast cash or emergency funding.
Term Loan
Our Alternative Pickup for the Best Vineyard and Winery Financing
If you really like the idea of an SBA loan, but you're not sure you have the qualifications to find approval for one, you should consider a term loan.
Much like most SBA loans, term loans are "traditional" business loans in the sense that they're lump sums that get deposited into your business bank account after a lender approves you. This is probably what you think of when you think of a business loan. Their terms are generally between one year and five years.
Many different lenders offer business term loans, which have slightly less stringent requirements than SBA loans. You'll still want to have strong revenue, credit, and at least a few years in business, though. And the biggest difference? Qualified candidates can get approval for a business term loan significantly faster than SBA loans—sometimes in a matter of days.
Equipment Financing
Best Vineyard and Winery Financing Option for Machinery
Perhaps when you were thinking about what you actually need vineyard financing for, you realized that you're hoping to fund the purchase of a specific type of equipment. Good news if that's the case, because equipment financing may be a good fit for you.
Unlike some term loans, equipment financing is actually quite a bit simpler. This type of credit enables you to bring a quote for the purchase of machinery to a lender, who'll approve qualified candidates for the amount of the purchase. Additionally, whereas you may need to secure a term loan with collateral, equipment loans are what's called "self-collateralizing," which means that the equipment your purchase serves as the actual asset that secures the loan.
What counts as equipment? Great question! That could be barrels, a bottling line, chairs and tables for your tasting room, or even new computers and POS systems. In other words, there's a lot you can do with this kind of financing, which means it may be worth exploring.
Business Line of Credit
Best Vineyard and Winery Financing Option for Ongoing Purchases
Term loans aren't right for everyone. For some entrepreneurs, the best use of financing is a little spend here, and a little spend there. For that use, a business line of credit is an unparalleled tool (and can also be easier to get approval for to boot).
You can think of a business line of credit as a kind of hybrid between a business credit card cash advance and a term loan. You apply for the financing the same way you would in any traditional business financing process, but the biggest difference here is that qualified candidates will be approved for a line of credit like you would with a business credit card.
You can spend up to this credit limit, using as little or as much as you'd like. And this line of credit is also often revolving (meaning it re-ups when you pay it off), so it can be a crucial financing tool at many different junctures: investing in growth and as an emergency resource.
The other major benefit of a line of credit? Quick approval is the name of the game here. If you have your financial documents (such as business bank statements) in order, and you have the right qualifications, then you may be able to get approval in as little as a single day.
0% Introductory APR Credit Card
Best Vineyard and Winery Financing Option for New Businesses
The bad news for startup wineries and vineyards is that many types of business financing require at least a little time-in-business history. It's nothing against your budding company, to be sure—this credential is more about a lender's assessment of your risk as a borrower. If you don't have a lot of financial history for them to evaluate, then they don't have a way to know your track record with business finances (and subsequently, whether you'd be able to pay back your loan).
So, although you may not be able to find a, say, $300,000 line of credit in your first year in business with a business loan, you can still apply for a business credit card to get quite a lot done. Particularly, a 0% intro APR business credit card is an excellent tool. Once you're approved,  credit cards enable you to spend for a predetermined amount of time without paying any interest (which can often be longer than a year).
In that sense, you're able to use it like an interest-free loan. And many of the expenses that you'll incur in the early days of building a business can be financed within your line of credit. Strategic startups make a plan to pay back their spending by the time the intro APR period is over and before the interest kicks in.
The other huge benefit to having any kind of business credit card as a startup entrepreneur is that you're building credit. By paying off your bills in full and on time, you're showing lenders that you have a history of handling your company's money correctly, and will be able to repay their loan when the time comes.
Investors
Alternative Pick for Vineyard and Winery Startups
One more thing to consider as a startup is pursuing investors for vineyard and winery financing. This isn't an easy road; finding investors can be a near full-time job, which is tough if you're running a lean team and busy creating your business from the ground up.
However, investment capital can be a much-needed infusion of cash if you're building out a big operation. Here's a little more on finding investors for your startup.
The Bottom Line
You know better than anyone that being in the winery business isn't easy. There are so many moving parts to your company, and many of them cost quite a bit of cash. With a bit of work and asking some tough questions of yourself, you'll be able to apply for—and hopefully secure—the financing that's most effective for your business.
See Your Business Loan Options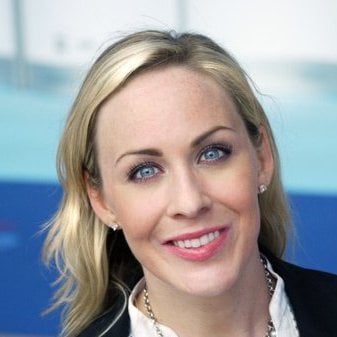 Meredith Wood is the founding editor of the Fundera Ledger and a vice president at Fundera. 
Meredith launched the Fundera Ledger in 2014. She has specialized in financial advice for small business owners for almost a decade. Meredith is frequently sought out for her expertise in small business lending and financial management.
Read Full Author Bio