If you're an entrepreneur in the making, or already have a business in the Bayou City, you're going to need to find a good financial partner for your company. And by this, we're not talking about a silent partner or investor with big pockets (although either of those would be nice, too). Rather, we're talking about finding the best banks for small business in Houston.
In a city as big as Houston, there are a ton of business banks to choose from, making it tricky to figure out which one might be right for you. So long as you understand your needs, know how your business is set to grow, and how your banking relationship might change down the line, you can sort through the best small business banks in Houston to find the perfect one for your business.
The 4 Best Small Business Banks in Houston, TX
Picking the best small business bank in Houston largely depends on, well, you! Your needs are paramount, whether you're setting up shop in Houston or looking for the best business banks in the greater Texas area. Every business is not the same when it comes to banking, and neither are the accounts on offer throughout the state.
Once you understand exactly what you need from your business bank, you can decide which of these top picks works best for you. Whether that means going with a bank that has broad national reach, the custom touch of a local bank, or even an online bank that offers tons of digital tools for cashless companies, the decision is all yours. All you need to do is make sure you know what you need, and then pick a bank that has the right kind of accounts to grow as your business grows too.
1. Chase Bank
Best for nationwide access.
If you do business both in Houston and other parts of Texas—or as far as the rest of the country—then you'll want to have Chase Bank on your radar. Their vast network of ATMs and branches can be hugely helpful for entrepreneurs on the go. The bank has almost 5,000 branches and 16,000 ATMs across the country as well as more than 800 ATM and branch locations in the Houston area.[1] That means you're likely to be close to a branch almost anywhere you go, be that within Houston, Texas as a whole, or throughout the entire United States.
With Chase Bank business accounts, you can choose from a number of options, all of which serve business owners at different stages. Their entry-level account, Chase Business Complete Checking, offers a basic set of features in exchange for manageable maintenance fees. These fees can also be avoided with a low account minimum balance.
The Chase Business Complete Checking account provides $5,000 in monthly cash deposits without a fee, as well as 100 fee-free transactions per month. This should be sufficient for most small businesses that are just getting established. The Chase Business Complete Checking account has a low monthly fee that can be waived multiple ways—including by maintaining the minimum daily balance. It also offers unlimited electronic deposits, as well as $5,000 in monthly cash deposits at no cost.
If the Chase Business Complete Checking account isn't quite enough for your business needs, you might want to take a closer look at Chase Performance Business Checking, which offers 250 monthly transactions without incurring a fee, in addition to $20,000 worth of free cash deposits every month. You'll also get two outgoing domestic wire transfers. It's worth noting that this account's monthly maintenance fee is $30, unless you maintain a balance of $35,000 or more every month.
At the higher end of Chase's suite of small business checking accounts is the Chase Business Platinum Checking account. This option is made for larger businesses and companies with bigger banking needs. You'll get 500 free transactions, four free outgoing wire transfers, and up to $25,000 in cash deposits without incurring fees. Bear in mind that the account maintenance fee is far higher with this account than the rest, clocking in a $95 per month unless you maintain a monthly balance of $100,000.
Open a Chase Checking Account Now
2. BBVA Compass
Best no-fees option.
If branch access is important to you in the Houston area, then you'll want to consider BBVA Compass. Because they're a larger bank that supports both large and small businesses, they have a strong presence in the area—with more branches than you can count on two hands.
The BBVA Compass Business Connect Checking, their small business checking account, is also great for the fee-conscious. There's both no monthly service charge as well as no monthly balance requirements to maintain. And Allpoint ATMs around the country are free to access, which is great if you're not near a BBVA ATM and need to access cash. They also won't charge you to use another bank's ATM.
With a minimum deposit of $100, you can have access to an account that offers unlimited transactions and up to $5,000 of free cash processing. They also have strong mobile and online banking, which is fee-free, of course.
If you'd like to upgrade your services, BBVA Compass is great for that, too. Their Business Choice Checking enables you to add two premium services (including overdraft forgiveness, a free wire transfer per month, or double the cash processing) for only a $15 fee per month. In fact, if your business is in growth mode, this may be a smart choice for your first account.
3. Capital Bank Small Business Checking
Best for banking local.
Capital Bank has many locations clustered in the Houston area, which can be helpful to serve your business banking needs. Although having a large, national bank certainly provides some benefits, there are tons of reasons to go with a more local provider. Capital Bank is based right in Houston, making it a hometown favorite that provides value for small business owners through a dedicated account offering.
The Capital Bank Business Checking account provides a range of included services that make it easy to bank from wherever you are. That includes online and mobile banking, including mobile deposits, which means you don't need to take the time to visit a physical branch just to get money into your account. You'll also get free bill payment from your account, taking the guesswork and hassle out of getting each of your business expenses paid out.
One of the major reasons that some entrepreneurs don't often go with a local bank can be a lack of fee-free ATMs. Thankfully, Capital Bank provides access to more than 55,000 ATMs without a surcharge, making it easier (and cheaper) for you to access your business cash while on the road.
4. First Community Credit Union
Best small business credit union in Houston.
Based right in Houston, the First Community Credit Union was meant to serve the needs of Texas-based businesses and individuals with their services. They have different levels of business accounts, including a business savings account, to help serve small businesses in the area.
With the First Community Credit Union Business Basic Checking, you'll only need $100 to open an account. The minimum balance to waive fees might be a little high for some at $5,000, but if you can make it, you'll enjoy 100 free transactions a month. And, if you're interested in earning interest on your checking accounts, you can consider Business Growth Checking. Currently, this account yields a 0.3% APY. You'll need $25,000 in the account to avoid fees, so this might be something to work up to—but could yield you some worthwhile dividends if you can make it.
And, if you find that you can stretch yourself to open up a business savings account, too, you'll only need $5 to open a dividend-bearing account when you reach a balance of $100. This could be an easy way to incentivize yourself to start putting money away for situations that arrive, both emergencies and opportunities alike.
How to Choose the Best Small Business Bank in Houston
The most important thing about choosing the best bank for your small business in Houston is that you have to find the best option for you. It makes sense that a bank that fits one type of business—or even a competitive business—might not serve your specific needs, since you might conduct your day to day differently. So, as you're reviewing different business bank accounts, keep in mind the way your business operates, and not just what sounds like a popular option.
Understand What You Need from a Small Business Bank
How does your business handle money? Do you have lots of transactions on a monthly basis, do you write a lot of checks, or do you have a thin cash margin which doesn't enable you to keep a high balance? Questions like these are important to ask yourself so you can identify the small business bank that's right for you.
If you're not totally sure what features you need in a bank account to correspond with the way that you operate, don't hesitate to contact your bookkeeper, who can provide valuable insights.
Weigh Business Banking Features 
Different business bank accounts offer different features that help small businesses. You'll find that some accounts focus on offering more free transactions for companies that have lots of deposits and withdrawals, while others offer lower balance requirements for businesses that aren't quite as liquid. As you're going through the options for small business banks in Houston, keep in mind which features would most help your business.
The Bottom Line
Now that we've reviewed some great options, you should have a sense of the differences and similarities among the top Houston small business bank options. Maybe you're even ready to choose the right bank account for you. Remember that if you have any further questions, you can always contact your top prospects to learn more about all of their features. And, most importantly, remember that if you don't fall in love with your business bank account, you can always switch. No matter which way you look at the process of choosing a business bank account, you can't go wrong.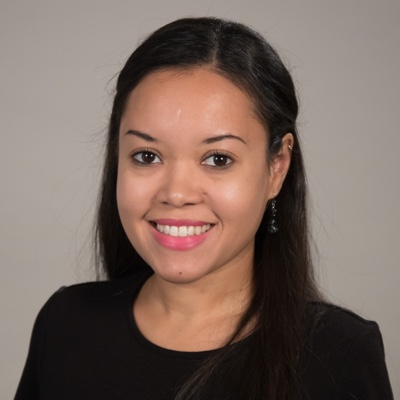 Editor-in-Chief
at
Fundera
Sally Lauckner is the editor-in-chief of the Fundera Ledger and the editorial director at Fundera.
Sally has over a decade of experience in print and online journalism. Previously she was the senior editor at SmartAsset—a Y Combinator-backed fintech startup that provides personal finance advice. There she edited articles and data reports on topics including taxes, mortgages, banking, credit cards, investing, insurance, and retirement planning. She has also held various editorial roles at AOL.com, Huffington Post, and Glamour magazine. Her work has also appeared in Marie Claire, Teen Vogue, and Cosmopolitan magazines. 
Read Full Author Bio