No matter where you are, it's important to find a great bank for your small business when you're setting up shop or growing rapidly. We're going to look into the best banks for small business in Michigan, specifically, so you can find an excellent fit for your company that understands your local needs.
No matter if you're right in the heart of the action in, say, Ann Arbor, or peacefully enjoying yourself in the Upper Peninsula, you'll be happy to discover that there's a range of options among the best banks for small business in Michigan. We'll discuss the options as well as what you should be looking for when you're choosing the best business bank account for yourself.
Looking for the Best Banks for Small Business In Michigan
Before you set off on your quest to find the best bank for small business in Michigan, there are a few things that you'll need to know—about both the account you're looking for and your own business. These factors will help you choose the best fit for your needs.
Know What You Need in a Small Business Bank Account
The good news? Small business bank accounts aren't that different. The bad news? Small business bank accounts aren't that different. So, you're not going to go wrong with the bank account you choose—but the small differences among accounts are what will make the biggest impact for your bottom line.
The things you want to be most cognizant of are what kind of fees accounts charge and the various ways to waive them, any minimum balance requirements these accounts carry, and how many transactions (including deposits and wire transfers) you're allowed with certain types of accounts. Those are the pieces that can end up saving you money in the end (or costing you a little more than you should be paying).
What to Know About Your Business Before Choosing a Small Business Bank Account
Beyond looking for the details of account features, there are some things you'll need to know about your business, too. Here are some questions you need to ask yourself, and hopefully have the answers to, before you find your match for the best small business bank account in Michigan:
How much cash does your business deal in? Will you need lots of deposits?
Do you need to interface with a branch often? Do you need access to one locally, or at all?
How much liquidity do you have in terms of your cash flow? Do you always have a little bit of cash sitting around in reserves, or is your cash margin razor-thin?
Do you often complete wire transfers? How often? Incoming or outgoing?
Is your business growing?
Is access to ATMs important to you?
These answers will help you understand the features you need in an account to determine what's right for you—and what's not.
The Best Banks for Small Business In Michigan
The five main options we'll take a look at are all stalwart banks in Michigan. We'll also look at one alternative if you find that none of these local options quite resonate with you.
1. Best Small Business Bank in Michigan for Flexible Options: Chase Bank
A nationally known bank with a formidable reputation, Chase is an excellent pick for small business banking in Michigan. One thing you'll likely be a fan of are their different tiers of accounts, which enable you to pick the right level of services for your business. This enables you to have a lot of choice and flexibility as a small business owner.
There are three Chase business bank accounts: Chase Business Complete Checking, Chase Premier Business Checking, and Chase Platinum Business Checking. We'll look at Complete, the entry-level account.
With Chase Business Complete Checking, it has a low monthly fee that can be waived multiple ways—including by maintaining the minimum daily balance. It also offers unlimited electronic deposits, as well as $5,000 in monthly cash deposits at no cost.
You'll find Chase branches all across the state of Michigan, from Ada to Ypsilanti.
Open a Chase Business Complete Account
2. Best Small Business Bank in Michigan for the Upper Peninsula: Range Bank
If you're banking in the UP, it's important to have a financial institution that understands what it means to live where you do. Community-minded Range Bank is an independent local bank, based in the UP. With one location in Green Bay, Wisconsin, the rest of the branches are located around towns including Harvey, Marquette, Houghton, Calumet, and more.
The standout account from Range is their Basic Business Checking, which enables you to have 100 transactions before paying a fee. You'll need $50 to open your account, and can waive the statement fee by opting into paperless, which means your monthly fee is only $5. But that can be waived with a $500 balance.
One other thing we like about Range Bank is that not only do their offer several tiers of business checking, but they also offer business interest checking if you're able to keep a balance in your account. If you do a ton of transactions, Range won't be the right fit for you, because they offer mostly deposit accounts. But if you don't need more than the entry-level account offers, Range could be a great, local pick for doing business in the UP.
3. Best Small Business Bank in Michigan for Access to Branches: Huntington Bank
Huntington Bank, which has 198 branches across Michigan, including 14 in Grand Rapids and six in Warren, enables small business owners to access checking accounts that are great for kicking off your company.[1]
With their basic account, Business Checking 100, you'll get 100 free transactions and $5,000 of cash deposits each month. A bonus: There are no monthly maintenance fees, and the account includes overdraft protection. There's no minimum balance to maintain this account, either. Huntington also offers useful tools for small business owners that help with cash flow and other important financial aspects of running a company day to day.
If you need to go a step up or two, Huntington also offers Unlimited Business Checking as well as Unlimited Business Checking plus, which is an interest-bearing account. Both of these accounts do have minimum balances, but each can be offset with a minimum balance ($10,000 and $50,000 respectively).
4. Alternative Best Small Business Bank for Access to Branches: PNC Bank
If branch access is important to you, but Huntington isn't a fit, you might also want to consider PNC Bank. This national bank offers several different business bank account options. Let's look at the basic account to compare it to others we've reviewed.
PNC's Business Checking enables you to have 150 transactions per month for free, and $5,000 in cash deposits. Along with online banking and bill pay, you'll get overdraft protection, too. You need $100 to open a PNC Business Checking account. The account has a $10 monthly fee, but you can waive this by maintaining a $500 account balance, or performing a few other qualifying transactions including spending $500 monthly with your PNC business credit card.
If you'd like to go up to the next tier with more transactions, PNC has Business Checking Plus. For all accounts, PNC Bank has 202 Michigan branches, with nine in Detroit alone.[2]
5. Best Credit Union in Michigan: Michigan First Credit Union
If a credit union is more of what you're looking for, you have a strong option with Michigan First Credit Union. This bank, which started as Michigan Teachers Credit Union, is involved in community giving with charity and scholarships.[3]
Their Business Checking Account doesn't require a minimum balance to maintain, and doesn't charge check fees. Incoming domestic and international wire transfers are free, which isn't a common feature of every business checking account. You'll also get their suite of financial tools to help manage your money.
Another thing we like very much about this community-oriented bank is you'll have access to 30,000 ATMs fee free—1,600 of which are in Michigan alone. If you're on the road for your company, you'll be pleased to have access to all of those cash points.
6. Best Online Alternative: BlueVine (provided by The Bancorp Bank)
Here's a surprising alternative to small business banks in Michigan that you may not have thought about. If access to a branch isn't very important to you, and you don't deal in cash, you may find that you like the services of an online-only bank best.
Perhaps that seems strange—a bank without any brick-and-mortar locations—but many businesses swear by the convenience and interface of having all of their financial information and transactions in one place. You have several options for business banking online, but to narrow things down, consider BlueVine.
Although BlueVine itself isn't a bank, their banking services are provided by The Bancorp Bank, Member FIDC, and they offer one of the most competitive business checking accounts out there.
With BlueVine business checking, you can apply for an account quickly and easily online and get access to unlimited transactions, no monthly fees, no NSF fees, no incoming wire fees, and no minimum deposit or monthly balance.
In addition, BlueVine gives you the ability to earn 1% interest on any account balance over $1,000. That said, this account also allows you to withdraw cash fee-free at over 38,000 ATMs around the U.S., as well as deposit cash at over 90,000 Green Dot locations—something not all online-based business bank accounts can accommodate.
Plus, BlueVine business checking offers two free checkbooks, the ability to send wire payments ($15 fee), mobile check deposit, as well as 24/7 online and mobile banking. You also have access to a range of online payment options—including electronic transfers, ACH transfers, and domestic wire transfers.
Overall, BlueVine is a great option for accessibility, flexibility, and affordability—especially if you're looking for digital tools and the ability to earn interest on your funds.
Open a BlueVine Business Checking Account
Finding Your Best Bank for Small Business In Michigan
Regardless of where you are in the great state of Michigan, you'll hopefully be pleasantly surprised to find out that you have several strong options for the best bank for small business in the state. One thing you'll want to check before you open your account is whether your bank of choice has branches near you (if that's important to you), and whether they also have upgraded account options if you're growing quickly.
But, among these banks, you can't go wrong! And that's great news.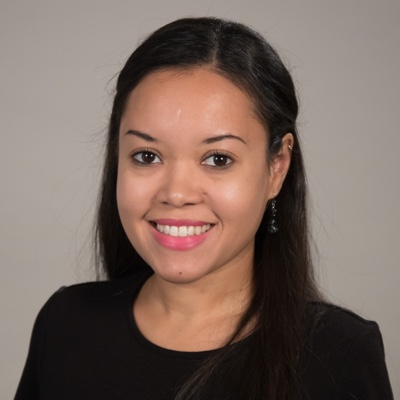 Editor-in-Chief
at
Fundera
Sally Lauckner is the editor-in-chief of the Fundera Ledger and the editorial director at Fundera.
Sally has over a decade of experience in print and online journalism. Previously she was the senior editor at SmartAsset—a Y Combinator-backed fintech startup that provides personal finance advice. There she edited articles and data reports on topics including taxes, mortgages, banking, credit cards, investing, insurance, and retirement planning. She has also held various editorial roles at AOL.com, Huffington Post, and Glamour magazine. Her work has also appeared in Marie Claire, Teen Vogue, and Cosmopolitan magazines. 
Read Full Author Bio