One of the most important tools for an entrepreneur is a good business bank account that serves your needs. As a business owner located in the Seattle area, there are a lot of strong business bank accounts that can serve your company—but it takes a little extra legwork to find the best small business bank in Seattle for you. The good news is, this guide can make it easier.
We'll go through how to pick the best small business bank in Seattle for your business in particular. This is especially important as a new business, since you don't want to be paying unnecessary fees on your account for under—or over—utilizing your account. You might also find that your business banking needs may grow and change, so understanding whether a bank has an option to switch accounts and grow with you is important, too. There's also the opportunity to earn interest on your account balance, so we'll walk through that, as well.
Then, we'll drill down into the best banks for small businesses in the Seattle area and help you find the top options that could be a strong fit for your business. So, whether you're looking for a regional option or something that can help you as you travel for business nationally, you'll find a Seattle small business bank that's a great match for you.
The Best Small Business Banks in Seattle
As we go through the options for the best small business banks in Seattle, we'll mostly look at the base-level accounts in business checking. That's because if you're a new business, you generally don't need more than what an entry-level account offers.
However, we'll also mention any crucial upgrades for growing businesses—after all, if you're established, you want to make sure that the business bank account you have fits where your business has gone and where it's headed.
Best for National Access: Chase Bank
Chase is favored as one of the best national banks for a reason. The Chase business checking accounts provide lots of options for businesses, including nice additional features as your business grows.
Of their three main accounts, the basic option is Chase Business Complete Checking. This account has a low monthly fee that can be waived multiple ways—including by maintaining the minimum daily balance. It also offers unlimited electronic deposits, as well as $5,000 in monthly cash deposits at no cost.
The next step up, Chase Performance Business Checking, is also a very strong option. You'll get 250 transactions per month and $20,000 in monthly cash deposits, perfect for midsize businesses. The biggest difference here is the minimum balance: You'll need $35,000 to waive the $30 service fee. But you'll also get two free outgoing domestic wires each month, which is crucial for some businesses.
You'll have options to access Chase ATMs all over Seattle, but what you may appreciate most is its ubiquity cross-country—a perfect setup for business travelers or companies who have representatives on the road.
Best for Low Balances: HomeStreet Bank
A strong option in the Seattle area for newer businesses is HomeStreet Bank. Their Basics checking account is meant for small businesses that don't keep a lot of money in their account regularly, and only need the essentials in a business bank account.
To begin at HomeStreet, you'll only need $100 as a first deposit to open the account. Then, you'll need to maintain a minimum balance of $300 to waive the fee on the account, which is otherwise $10. Relative to other banks, it's a small minimum balance, which makes this account a strong fit for fledgling entrepreneurs who aren't yet generating lots of revenue.
If you have a higher volume of transactions, you may want to go straight to their Essentials account. This one requires a balance of $1,000 daily, otherwise you'll pay an $8 fee. Importantly, you'll get 100 checks and deposited items per month; after that, you'll pay a $0.10 fee per deposit.
All HomeStreet accounts also include mobile banking, and a service called Direct Connect, which enables you to link your business checking account to your small business accounting software—in this case, QuickBooks or Quicken.
There's lots of access to ATMs and branches throughout the Seattle area, including one out on Bainbridge Island, and down in Harbor.
Best for Growing Businesses: KeyBank
Next on our list of best banks for small businesses in Seattle is KeyBank, which has three primary business checking accounts, each of which accommodate businesses of different stages.
With the KeyBank Basic Business Checking account, you'll get 200 free transactions per month—higher than many other business bank accounts. The fee for the account is only $5 per month, but you can get that fee waived with a minimum balance of $1,000. This fee is relatively low if you can't make the balance.
If you can step up to maintaining a $5,000 daily balance, you might want to look into KeyBank's Business Interest Checking, which enables you to earn interest on your bank balance. This account has a $15 fee if you can't meet the minimum, and you'll get 100 transactions for free. But many entrepreneurs find this tradeoff worth it to earn interest on their checking account balance.
An important note for solopreneurs: KeyBank allows sole proprietors to add their personal account balances to their business account in order to waive the monthly maintenance fee. That's a special feature that not every bank offers and is available for all of their business checking accounts.
You have many options for branches in the Greater Seattle Area—there's even one on Mercer Island.
Best Regional Bank: Washington Federal (WaFd) Bank
Washington Federal Bank, now known as WaFd Bank, is a great regional option for those in Seattle' as it's based right on Pike Street. WaFd offers three main business checking accounts, all of which you only need $100 to start.
Their Simple Business Checking requires a $500 minimum balance, otherwise you'll pay a (pretty low) $5 monthly fee for the account. You'll get 50 free checks per month, and 40 deposits over that time period, too. After that, transactions are $0.30 and $0.50, respectively.
They do have an interest-bearing option, too: Stellar Business Interest Checking. For this account, you'll need $2,000 as your minimum account balance, otherwise you'll incur a $15 monthly  fee. You'll get 150 free checks and 90 deposits per month, after which the rates per transaction are the same as above.
ATMs and branches are located all throughout Washington state, but you may also be pleased to find out that you can pop into a branch in Arizona, Nevada, Idaho, New Mexico, Oregon, Utah, and Texas, too—especially helpful if you travel.
Best Online Banking Alternative: Axos Bank
Another option to consider is a bank that's entirely online. That may seem strange, but it can be a strong choice for your Seattle-based business if you don't handle cash at all, and instead get paid by check or direct deposit. You'll have access to cash through a network of approved ATMs, and online banks also generally offer good digital banking and bill pay tools.
One of these options is Axos Bank. Formerly Bank of the Internet, Axos is one of the oldest online-only banks, so they know what they're doing. Naturally, you can open this business bank account online. To open their base-level account, Axos Basic Business Checking, you'll need $1,000. This is a fee-free account with no minimum that includes 200 transactions each month, after which you'll pay $0.30 per transaction.
Alternately, if you have the cash to keep a $5,000 minimum balance in your account, you also might want to consider the Axos Business Interest Checking account, which enables you to earn interest on your balance.
Picking the Best Small Business Bank in Seattle
The most important thing to understand about picking the best business bank in Seattle is understanding that "best" is subjective—it's what's best for your business. Every company has very different needs, so the key to your search is to understand what features in a business bank account will best suit you, and then pick your bank account based on what a bank offers to match those needs.
Knowing What Your Business Requires From a Business Bank Account
We've been talking about the fact that different businesses will benefit from different business bank account features—but what does that mean, exactly? Companies have different financial habits, such as how often team members travel, how often they handle cash, whether they use wire transfers, etc. These are important things to know about your business, since some business bank accounts are better at catering to some behaviors than others.
For instance:
Do you have a hard time keeping cash in your account? Look for an account with a low minimum daily balance.
Do you often collect cash from customers? Look for an account with a sufficient number of monthly deposits.
Do you mostly handle checks? Look for an account with a strong digital banking suite.
And the list doesn't stop there. To get a sense of what a business bank account needs to best serve your company, the first thing to do is take a look at your business's financial patterns. If you're not the main keeper of your company's financial habits, consult with whoever leads the charge, or ask your bookkeeper.
Common Business Bank Account Features to Evaluate 
The best way to evaluate your options among the best small business banks in Seattle is to understand which features many accounts offer. Some accounts will seem similar in terms of their features, but some banks will shine in some areas while others will fall short.
Here's what you should be looking out for:
Bank account fees and options to waive them
Number of free deposits per month
Number of branches and ATMs
Cash deposits per month
Interest-bearing accounts
Small business banking tools
Upgrade options
The Bottom Line
As you can see from this list, there are a lot of options for the best small business bank in Seattle. You can't go wrong with picking any from this slate of banks, which should be a good feeling as a business owner who has a lot of other things to worry about.
If you still don't quite know which bank is a fit for your needs, give these banks a ring—don't forget that they're there to serve you, the customer, and help you answer the questions you still have before making a commitment. And if you want to broaden your search, you can also check out the best banks in Washington state.
Remember, if you don't end up picking the best small business bank in Seattle for your needs, you can always change banks. But by researching banks and understanding what you're looking for, feel that you're on the right path: You're doing the right legwork to set yourself up for success and find the right fit for your business banking requirements.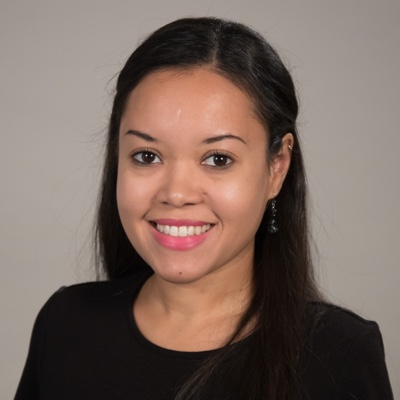 Editor-in-Chief
at
Fundera
Sally Lauckner is the editor-in-chief of the Fundera Ledger and the editorial director at Fundera.
Sally has over a decade of experience in print and online journalism. Previously she was the senior editor at SmartAsset—a Y Combinator-backed fintech startup that provides personal finance advice. There she edited articles and data reports on topics including taxes, mortgages, banking, credit cards, investing, insurance, and retirement planning. She has also held various editorial roles at AOL.com, Huffington Post, and Glamour magazine. Her work has also appeared in Marie Claire, Teen Vogue, and Cosmopolitan magazines. 
Read Full Author Bio