So many business owners are making the leap from brick-and-mortar to digital operations, or at least a combination of the two. So if you're new to online selling, your first order of business is deciding which ecommerce platform you'll use to build your store—and Big Cartel vs. Shopify are just two of the biggest names you'll encounter in your search.
Right off the bat, you'll notice that Big Cartel is relatively free of the bells and whistles that Shopify is known for, so it may feel like a more accessible option for ecomm newbies. On the other hand, Shopify's endless store customization and robust store-management features make this platform a foolproof option for entrepreneurs building their online businesses from the ground up.
Where do you land on the Big Cartel vs. Shopify debate? To answer that, take a look at our side-by-side comparison of Big Cartel vs. Shopify so you can learn more about their respective features and pricing. We'll also hear from fellow small business owners about which platform they've used to build their own online stores.
An Overview of Big Cartel
If you're familiar with online marketplaces and ecommerce store platforms, you can think of Big Cartel as a kind of halfway point between major players Etsy and Shopify: Etsy is a marketplace that aggregates individual artisans and secondhand sellers onto their site, whereas Shopify helps ecomm businesses build online stores that are virtually as customizable as you could want. So like Etsy, Big Cartel intends to make it easy for "artists and makers" to sell their products; but like Shopify, Big Cartel is a platform that enables you to build and manage your own, standalone online store.
One of Big Cartel's real claims to fame is their ease of use. With this ecommerce platform, you'll have the choice of building your online store using one of their premade templates, or you can customize your store using code, if you have the skills to do so. Once you've built your store, you can leverage Big Cartel's basic tools for managing your store and inventory, fulfilling orders, viewing analytics, and applying discounts to your products. You'll also be able to accept payments both online and in person using Stripe, PayPal, or both payment processors, whichever you prefer.
One potential downside of Big Cartel's simplicity is that it doesn't carry nearly as many features as Shopify does (more on that later), so businesses hoping to scale will likely outgrow this platform. That said, Big Cartel does provide creators with all the basic tools they need to sell a limited amount of items through their own, unique ecommerce store. Some of those major features include:
Custom domain name using Google Domains
SSL encryption on every page
SEO optimization
Inventory tracking
Service-based businesses can sell time slots for appointments
Manage orders (bulk edit orders, print packing slips, receive update notifications about order status, manage customer information, export order history, and more)
View various analytics on a centralized dashboard, like conversion rates, visitors stats, and product stats
Keep in mind that certain of these features are only available through their paid plans, however. Also, Big Cartel integrates with a few commonly used apps, like Facebook, Instagram, Google Analytics, and MailChimp; as well as Zapier, which in turn can help you integrate thousands of apps that aren't native to Big Cartel. You can also access and manage your store using the Big Cartel mobile app, which is compatible with both Apple and Android devices.
Big Cartel Pricing
Big Cartel offers three services plans at seriously reasonable prices:
Platinum: $9.99 per month, 25 products
Diamond: $19.99 per month, 100 products
Titanium: $29.99 per month, 300 products
With all of these plans, you'll get a batch of basic features, like free customizable themes and code editing capabilities, online and in-person selling capabilities, five images per product listing, inventory management tools, and a few more. Alternatively, you can try the free Gold plan, which offers much more limited features and the ability to sell only up to five products.
An Overview of Shopify
As we've mentioned, Shopify is a powerful, comprehensive ecommerce store platform whose sophisticated tools and features will enable you to build, customize, and manage a highly scalable online store. So if you're a serious ecommerce business owner who needs a platform to accommodate the size and scale (or eventual size and scale) of your operations, then Shopify will be your best bet.
Think of Shopify as Big Cartel on steroids: You'll have access to over 70 professionally designed templates—all of which include blogging capabilities—but you'll also have full HTML and CSS access to your store so you can customize your site to the hilt. If you have an existing domain name, you can transfer your domain to your Shopify store; otherwise, you can purchase a domain directly through Shopify. Then, you can process your payments through Shopify Payments, which is powered by Stripe, or integrate with over 100 third-party payment gateways. Retailers can also process payments in-person using Shopify POS, their range of physical payment processing hardware.
Its store-, inventory- and customer-management features are similarly robust, and the platform is loaded with a fairly full suite of SEO and small business marketing tools, too. But in case you can't find exactly the tool you need within Shopify proper, you can explore the Shopify App Store to search and download thousands of compatible apps. And as a major plus, you can integrate your Shopify site with any social media platforms you're using to market your business.
It should probably go without saying, too, that you can also manage your store on your phone or tablet with the Shopify App, which is compatible with both Apple and Android; and since Shopify is a cloud-based platform, the app and dashboard will automatically sync with each other.
Start Free Trial With Shopify
Shopify Pricing
Of course, all those features will come at a price—and one of the major differences you'll notice between Big Cartel and Shopify is that the latter's advanced plans are much more expensive than the former's. Also unlike Big Cartel, Shopify doesn't offer a free service plan.
Shopify offers three plans, all of which cost a flat monthly fee, plus standard credit card rates for each transaction processed through Shopify Payments (or your payment gateway of choice). Plans increase in available features, discounts with Shopify Shipping, and credit card transaction rates through Shopify Payments, too.
Basic Shopify: $29 per month, two staff accounts
Shopify: $79 per month, five staff accounts
Advanced Shopify: $299 per month, 15 staff accounts
Regardless of which plan you choose, you'll be able to list unlimited products with no additional listing fees. Shopify also offers a 14-day free trial period before you'll need to sign up for a paid plan.
Start Free Trial With Shopify
Big Cartel vs. Shopify: Which Platform Do Business Owners Prefer?
In evaluating Big Cartel vs. Shopify, perhaps more helpful than collecting details about each platform is hearing from other business owners about which of these platforms they prefer using—and when we asked business owners about their ecommerce platform of choice, the response was unanimously in favor of Shopify.
Here's why so many business owners use this platform over Big Cartel or other ecommerce platforms, and a few words of advice for fellow entrepreneurs considering using Shopify:
"I use Shopify and I highly recommend it for any new business owner. They have several templates (including free templates), making it extremely easy to build, navigate, and edit your own website, even with zero web developing experience. They have an app for almost anything to help your website succeed, and all it takes is a few clicks to install. They also have an  amazing customer service team that is there to answer any question you have via email, phone, or messaging. I probably call them at least a couple times a month. As of now, there's nothing I dislike about Shopify and highly recommend it to any entrepreneur looking to start their own business. Go for it!"
—Daniel Farahdel, Founder, ThreadJar Socks
"All of my sites are on Shopify, and we vastly prefer to work with clients on their platform. It's extremely feature rich, has a huge app ecosystem, and takes very little effort to get started. Big Cartel does have the advantage of a free plan, but generally I find that people unwilling to invest $7 per month in their business are going to have trouble scaling. There is always a 'free' way to do something if you don't factor in the value of your time!"
—Alex Morgia, Founder, MonthlyBoxer.com
"We've used several ecommerce platforms in the past, and just this year we switched to Shopify. We did this because of its low cost ($29.95), the ease of creating a store (it took us about a week), and the beautiful themes that make it look like you're running a million-dollar business. My only gripe with Shopify is that it can jump in monthly costs due to all the apps you may need to add to your website—you can easily go from $29.95 to $100+ per month depending on your business' needs. My big tip is going to the apps store for Shopify and pricing out everything you need to run your business, so you can get a better idea of the actual cost it will be per month."
—Jeffrey Michael Allen, Co-Founder, Jacked and Jill
The Bottom Line on Big Cartel vs. Shopify
Now you have the relevant details about Big Cartel vs. Shopify, and which platform many business owners prefer—but which ecommerce site builder is the right choice for your particular business?
Here's a quick review: Big Cartel is arguably easier to use than Shopify, and other than Basic Shopify, its plans are less expensive. But the tradeoff is that you can't customize your store almost indefinitely, as you can with Shopify, and its limited features will stifle quickly growing businesses. As Big Cartel caters to artisans and crafters, too, it won't be a suitable platform for resellers. But because of the price differential, ease-of-use, and built-in listing limitations, Big Cartel can be a great starting point for side-hustlers and hobbyists who aren't yet ready to commit to a bigger monthly fee, and who have a limited amount of products to sell.
On the other hand, if you're serious about building your standalone online store, it may be a better idea to start with Shopify's basic plan—which is actually $0.99 cheaper than Big Cartel's most advanced plan—and upgrade if and when you outgrow it (and have the extra cash for an advanced plan). With Shopify, too, you'll have total control over your store's design and management, access to Shopify's huge store of compatible apps, and you'll be able to use Shopify's built-in customer relationship management (CRM) tools to more efficiently cater to your clientbase. If you're willing to put in the work and extra funds it might take to run a fully fledged Shopify store, then you won't find a more comprehensive ecommerce solution than this.
Bottom line? Evaluate your budget; the type of products you're selling, and how many products you need to list; the level of customization you want over your store; how many extra features you want or need to manage your store; the effort you're willing to contribute toward managing your store; and how quickly you're growing, or if you hope to scale soon. Answering those questions will help you figure out whether Big Cartel vs. Shopify is the right ecommerce platform for your online business.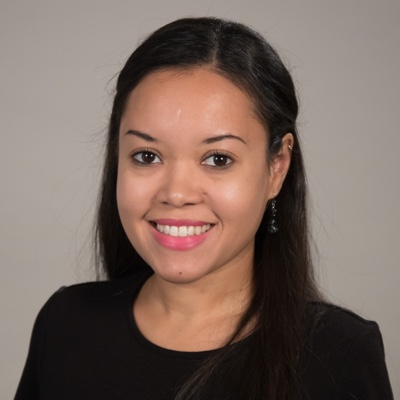 Editor-in-Chief
at
Fundera
Sally Lauckner is the editor-in-chief of the Fundera Ledger and the editorial director at Fundera.
Sally has over a decade of experience in print and online journalism. Previously she was the senior editor at SmartAsset—a Y Combinator-backed fintech startup that provides personal finance advice. There she edited articles and data reports on topics including taxes, mortgages, banking, credit cards, investing, insurance, and retirement planning. She has also held various editorial roles at AOL.com, Huffington Post, and Glamour magazine. Her work has also appeared in Marie Claire, Teen Vogue, and Cosmopolitan magazines. 
Read Full Author Bio