The name that you choose for your business the day you start it may not end up being the name that you want to use down the line. It's very common—businesses evolve, and their names do, too. If you have a business bank account, you might be wondering, Can I change my business bank account name?
The answer is yes, you can—but there's a little more to it than just signing into your business bank account digital settings and typing in a new name. The ease of and process with which you change your business bank account name has to do with whether you're planning to maintain your business entity structure, or whether you're switching things up. In some cases, you may need to open up an entirely different business bank account.
We'll discuss a few different scenarios in which you'd need to take certain actions at your bank, so you can figure out what your next steps should be.
Regardless of the path you take, you'll want to make sure that you are taking the correct steps to change your business's name, since the way in which you do it will affect your business bank account and other legal documents that your company needs.
When You Don't Need to Change Your Business Bank Account Name
If you're wondering, Can I change my business bank account name? you might be surprised to learn that if you're not changing your business entity (also called business structure), you may not need to change anything at all.
Switching Your Business Name With a DBA
A typical way business owners change the name under which they are operating is through appending a "DBA," or "doing business as." This is extremely common; many businesses start with one name when they incorporate or file their articles of business, and end up using a different public-facing name for many different reasons.
An example of a DBA would be going from "Jen's Woodworking LLC" to "Master Carpentry by Jen." DBAs can assist you with communicating what your company does better, differentiating you from competitors with similar names, or simply putting a fresh coat of paint on your brand to refresh things.
Changing Your Business Bank Account Name Without Opening a New Account
With a DBA (also called a "fictitious business name"), nothing about your actual business entity is changing—which means you don't need to change any small business tax documents, licenses, and other important documentation. And, generally, this means you don't need to change your business bank account name, either.
Regardless, you'll want to contact your bank to figure out their rules. Many financial institutions will simply allow you to append a DBA name to your account. However, if you're sending out checks, for instance, you may need to take some extra steps to make sure your name is reflected in new financial transactions.
One decision you may need to make is whether you're okay with a potential client seeing your original business name as a mere formality, or if you definitely want to make sure your new name appears on things such as checks that originate from your bank.
When You Need to Change Your Business Bank Account Name
In contrast, if you're planning to change the way your business is structured in addition to your business name, then you'll likely need to go through different steps than if you were just appending a DBA.
Changing Your Business Name and Entity
When you're changing the structure of your business, your actions will have further-reaching implications than simply adding a DBA. The way your business is taxed will change, and you'll have to file new articles of organization (and any other state-required documentation) as if you're registering a brand-new business.
A common instance of needing to change your business name and entity is going from a sole proprietorship to an LLC or partnership. In this case, you'll need to file new paperwork (though if you've already added a DBA first, you may be able to transfer the name to your new LLC).
Each state has their own rules on how to establish certain business entities, so before you even consider changing your business bank account name, make sure you're following your specific state's rules to the letter. You can't actually change anything—including your business bank account name—until your new business structure is filed and approved (so don't jump the gun!). The IRS can sometimes take a couple of months to confirm changes, so start the process as soon as you can.
And with all of this new paperwork generally comes a new business bank account, since to open a business bank account, you'll need to provide your business documentation to the financial institution.
Other Considerations When Changing Your Business Name and Entity
If you're going to change your business entity and name, you'll need to remember that there are other considerations in play besides just your business bank account.
Because the way you file your taxes is contingent on your type of company structure, you'll have to file with the IRS to let them know of the changes (even if you just change your name, you'll need to let them know, too). You may also need to apply for a new EIN (employer identification number).
Your state also may require that you file articles of amendment or other related documents, especially if you are not changing your entity, which confirm that you've made changes to the official way you've registered to do business. If you operate with specific licenses to do business in your industry, you may want to check with governing bodies to see if there is any paperwork you'll need to file so you don't invalidate any credentials.
When Changing Your Business Bank Account Name, Don't Forget…
There are a few things to remember if you need to open up a new bank account. First, you'll want to be sure you're closing out your first bank account. That will help you avoid any fees associated with keeping your account active or maintaining a minimum balance, for instance.
Next, if you have any direct deposit or other ACH transactions that you're paying out of your account, you'll want to make sure you switch over those automations, too. A good way not to miss anything is to go back through your business accounting transactions and see which bills you've been paying.
The same goes for any incoming direct transfers that anyone is making to you. (You don't want to experience revenue leakage just because you've changed your bank account!)
Opening Up a New Business Bank Account
Although it might seem like a pain to change your business bank account name by opening a brand-new business bank account, you actually might have an opportunity to do something great for your business. Since you'll need to open a new business bank account, you have an option to review all of the offerings from your current bank—or switch to a new bank entirely.
And it's worth the evaluation, because if you're changing your business entity, it's likely that something big has changed within your company. Perhaps you're transitioning the structure because you've grown substantially, and you'll be handling more cash or deposits than you once were. Or, maybe you're taking on a partner. In both of these situations, a different bank account may suit you better; you could get more free transactions, for instance, or have better shared access and more company debit cards.
So, think of this minor inconvenience as something that could actually be good for your business—and may help you save money in things like monthly service fees down the line.
No Matter What, Check With Your Bank Branch
No matter what path you take to change your name on your business bank account, you can't be too careful.
Check in with your branch to make sure that you're following all of the protocol necessary (even if that's none at all, you want to be sure). You can contact your relationship manager if you have one, or just place a call to your local branch.
Or, if you have an internet-only bank, such as Axos or Azlo, just give their customer service lines a call and they should be able to assist with any questions you have.
Can I Change My Business Bank Account Name?
Whether you choose to change your business structure, or keep things as is and implement a DBA, you'll be able to find a solution to change your business bank account name. Sure, one may require more steps than another, but, at the end of the day, you'll be able to get things done.
The biggest takeaway from this is that, no matter what, you should get in touch with your bank. They may have specific rules or policies that are unique to their bank, or branch, that you'll need to follow if you're hoping to change a business bank account name.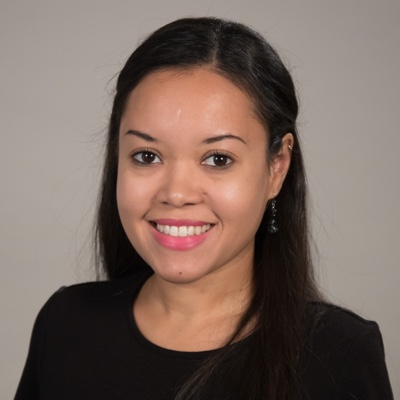 Sally Lauckner is the editor-in-chief of the Fundera Ledger and the editorial director at Fundera.
Sally has over a decade of experience in print and online journalism. Previously she was the senior editor at SmartAsset—a Y Combinator-backed fintech startup that provides personal finance advice. There she edited articles and data reports on topics including taxes, mortgages, banking, credit cards, investing, insurance, and retirement planning. She has also held various editorial roles at AOL.com, Huffington Post, and Glamour magazine. Her work has also appeared in Marie Claire, Teen Vogue, and Cosmopolitan magazines. 
Read Full Author Bio