Discover might be better known for their credit cards, but the company's Cashback Debit online checking account is one of the better-ranked personal checking accounts around. It's fee-free, provides you with 1% cash back on all purchases, and gives you access to 60,000 ATMs across the country. If this sounds good to you, you're probably wondering more about Discover business checking, and how such an account stacks up against Discover Cashback Debit.
If you wanted to open a Discover business checking account, you'd certainly have plenty of reasons to do so. The outstanding personal checking features are only one great reason to search for a Discover business bank option for your small business. Discover also offers personal savings, money market, certificate of deposit (CDs), and IRA CD accounts. Since Discover is online-only, they also give customers more perks and incentives to bring their banking needs over from competitors. All told, Discover has a ton to offer to individuals who want feature-packed accounts and aren't put off by online-only banking.
Great as these personal account offerings are, you're here because you've asked yourself, "Is there a Discover business checking account?" After all, a Discover business checking account would sound pretty sweet if it were anything like what individuals are getting from their personal accounts.
Unfortunately, there is no Discover business checking account. That said, there are plenty of business bank accounts that rival Discover in terms of features, perks, and convenience—some of which are online-only, and others that have brick-and-mortar locations in addition to a robust mobile banking experience. Here's what you need to know about a Discover business checking account, as well as a few factors to consider. We'll also throw in a couple of Discover business checking alternatives that might help you find the right account for your company.
Why People Would Want a Discover Business Checking Account
There are several reasons entrepreneurs might want a Discover business checking account. For starters, Discover is online-only, which means that they have to ensure their mobile and web banking environments are state-of-the-art. Discover banking has a sleek and easy-to-use interface, which takes the pain out of most banking tasks. If you're digitally inclined or web savvy, you might be more than happy to do all of your banking online—especially if your bank makes it hassle-free and simple to do so.
Discover checking isn't just about a pretty interface, however. The banking provider also offers its clients with a ton of attractive account features. As we mentioned earlier, Discover Cashback Debit provides 1% cash back on up to $3,000 in qualifying debit card purchases. That's almost unheard of on checking accounts, as even the best online checking accounts tend to offer interest on your account balance instead of putting money back in your pocket based on what you spend. Discover checking also provides fee forgiveness, no-fee check reordering, and free debit card replacement. Plus, their savings accounts offer some of the best interest rates around.
Lastly, you might want a Discover business checking account if you have a pre-existing relationship with the company—be it a Discover business credit card, a personal credit card, or one of Discover's personal banking accounts. There are benefits to keeping your bank accounts with one provider: Sometimes that means getting monthly fees waived if you have more than one account with your small business bank, an easier way of transferring money, or the ability to keep track of your accounts without having to go through different bank logins.
No matter which of these might resonate with you, the reasons you might want a Discover business checking account are pretty vast. Thankfully, you can find many of the same great features that Discover offers to personal banking customers within a small business checking account elsewhere.
Why Isn't There a Discover Business Checking Account?
This is a tough one to answer. If you're disappointed to find that a Discover business checking account doesn't exist, and aren't quite sure why, it's important to bear a few possible factors in mind. Discover doesn't state why they do not offer business checking or business savings accounts on their site. But for most online banks, there are a handful of plausible reasons.
First, it's difficult to vet business account applicants online. The process of setting up a business checking account involves many more steps than you'd encounter for your personal accounts. Business bank accounts encounter additional scrutiny for a number of reasons. First, banks want to make sure that you really are who you say you are—it is easier for fraudsters to lie about being a managing member of a company in order to open an account in a business's name. Once they're able to open an account, it's easy to rack up thousands of dollars in fraudulent transactions, and it could take much longer for the true owners of the business to realize what's happening.
Next, there are federal regulations that severely limit a bank's ability to vet applicants entirely online. The Patriot Act has provisions that require strict scrutiny of business banking applicants. The government requires banks to make absolutely sure that new account holders are not opening business checking or savings accounts in order to launder money, move money to unscrupulous organizations, or to establish bank accounts for shell operations within the United States. In other words, the government mandates that banks do a ton of work to verify that a business (and its representatives) really are who they say they are, and that their intentions for opening an account are good and lawful.
These are some of the more common reasons why some online banks don't go through the rigmarole that comes with providing business bank accounts. The hurdles are too high, the downsides too costly, and the proposition not lucrative enough in the grand scheme of things to make it worthwhile. Plus, other competitors that have been in the business banking space for longer are likely to be better equipped to offer accounts than upstart organizations trying to break into the space. That's not true for all banks, however, as more than a handful of new banking providers have entered the online space and offer fantastic online business accounts. More on that next.
Discover Business Checking Account Alternatives
There are a variety of great Discover business checking account alternatives out there, no matter what initially piqued your interest in this account in the first place. Whether you're looking for an online bank that makes it easy to conduct all of your financial business online or a feature-packed account that helps you maximize your money, there's a great alternative to the nonexistent Discover business checking account.
Here are a few accounts to bear in mind, with each selection based on one of the key aspects of the current personal Discover accounts as a basis for comparison.
For Fee-Free, Interest Earning Online Banking: BlueVine Business Checking
Checking Account
BlueVine Business Banking
Great For: NOTE: BlueVine has paused accepting new applications as of April 2021
Min to Open

$0

Signup Bonus

$0

Monthly Fee

$0

No Fee Balance

$0
For a Discover business bank account alternative that can be opened very quickly and easily online, BlueVine business checking is a top option. Not only that, but BlueVine business checking offers unlimited transactions, two free checkbooks, a free business debit card, mobile and online banking—and all without monthly service fees.
In addition, this account has no NSF fees, no minimum opening deposit requirement, no minimum balance requirement, no ACH fees, and no incoming wire fees. The only fees you'll pay are for outgoing wires—$15. That said, the BlueVine business checking account also gives you the opportunity to earn interest on your account—1% on any balance over $1,000.
So, even if you don't have a $1,000 balance to start, you can start earning interest the minute your balance reaches that threshold, and there is no penalty or fee for having an account balance under $1,000. Moreover, this bank account gives you access to over 38,000 fee-free ATMs around the U.S., as well as over 90,000 Green Dot locations—where you can deposit cash—something that's not always an option for online-based business checking accounts.
Finally, you can manage all of your account seamlessly online—pay vendors and bills, make transfers to and from other accounts, schedule one-time and recurring payments, and more.
Open a BlueVine Business Checking Account
For Interest-Bearing Online Checking: Axos Business Interest Checking
As we mentioned earlier, there are few checking accounts out there that offer you cash back on your purchases. In fact, you're going to be hard-pressed to find any that offer this for business checking. There are a few banks that provide interest on your account balance, however, and Axos Business Interest Checking is among the best.
Axos is a great pick for anyone in search of a Discover business checking account who might be sad to hear that it doesn't exist. For starters, Axos is one of the first and oldest online banks within the United States. Axos, formerly known as Bank of Internet, first began offering online banking services back in 1999, which means that it has a leg up on their online-only business banking competitors.
Plus, Axos offers competitive interest rates on your account balance, which is about as close to cash back as you're going to get. You'll get free online and mobile banking, electronic deposit, and transfer protection with a linked account. You can avoid Axos Business Interest Checking's $10 monthly maintenance fee with a $5,000 average daily balance as well.
If you're interested in a Discover business checking account primarily because you want an online bank that offers great mobile and internet banking, as well as an opportunity to earn money on your account, then Axos is a fantastic option for you. Keep in mind that you can't deposit cash into an Axos account, in case that's a deal-breaker for your business.
Open an Axos Account
For New Businesses with Minimal Banking Needs: Chase Business Complete Checking
One of the great things about the Discover checking account is their affordability and utility for account holders who do not need a ton of bells and whistles from their banking providers. Thankfully, even some of the bigger, nationwide banks offer simple business checking accounts that are affordable and have just the right amount of support to help your small business.
Chase Business Complete Checking is one of these accounts—in exchange for a low monthly maintenance fee (which can be waived multiple ways), you'll get up to $5,000 in free cash deposits each month, and access to Chase's nationwide network of 16,000 ATMs. So if you need a bank that makes it simple and affordable to manage your money, plus you want a bank that has the reputation that comes with Chase's years-long track record, then the Chase Business Complete Checking account might be right for you.
Open a Chase Account
Finding the Right Business Bank Account for Your Needs
Disappointed as you might be to learn that there's no Discover business checking account, at least there are a ton of other alternatives that can provide you the same (if not more!) excellent features that correlate to those provided for personal Discover checking accounts.
If you're looking for an online banking solution to manage your company's money, there are two great options available that can help you get most of the awesome features of a Discover account. If your major concern is finding an account that gives you access to a wide network of ATMs and doesn't charge you for fees you don't need, then Chase Business Checking has you covered.
But no matter which account you choose, be sure you know what your main needs are and work from there. If you do, you'll end up with an account that's perfect for your company, even if it's not with Discover.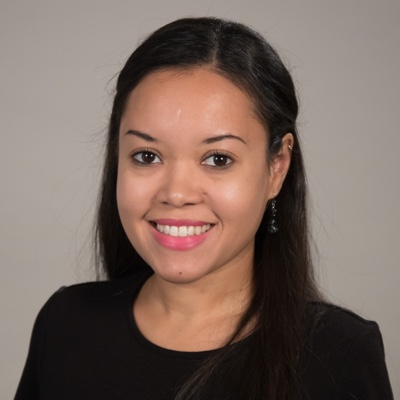 Editor-in-Chief
at
Fundera
Sally Lauckner is the editor-in-chief of the Fundera Ledger and the editorial director at Fundera.
Sally has over a decade of experience in print and online journalism. Previously she was the senior editor at SmartAsset—a Y Combinator-backed fintech startup that provides personal finance advice. There she edited articles and data reports on topics including taxes, mortgages, banking, credit cards, investing, insurance, and retirement planning. She has also held various editorial roles at AOL.com, Huffington Post, and Glamour magazine. Her work has also appeared in Marie Claire, Teen Vogue, and Cosmopolitan magazines. 
Read Full Author Bio