If you're like most adults today, then running a business was the last thing on your mind as a child. With school, sports, and activities filling the day, the closest most kids ever get to entrepreneurship is setting up a lemonade stand on a hot summer afternoon.
But for some kids, the spirit of entrepreneurship catches on at an early age. And today, there are more kid entrepreneurs changing the small business landscape than ever—we're talking way beyond the lemonade stand.
These 12 kid entrepreneurs are business powerhouses in the making. And every small business owner—no matter how young or old—could learn a lesson from them.  
1. Robert Nay, Founder of Nay Games
In December 2010, a new mobile game called "Bubble Ball" took the Apple app store by storm. And just after 2 weeks of launching, Bubble Ball received 1 million downloads—overtaking the popular game app "Angry Birds" as the most downloaded free game on Apple.[1]
Now, when you hear these facts, you might assume that the mind behind Bubble Ball was a seasoned gaming entrepreneur with many gaming apps under their belt. But no—it was Robert Nay, a 14-year-old with no business experience let alone any coding experience. Robert learned what he needed to know to build Bubble Ball all in a public library. Through research at the library, he wrote the 4,000 lines of code he needed to build Bubble Ball—in just one month. Now, Nay Games offers 24 new levels of Bubble Ball, and Robert is working on putting together his next application.
What can we learn From Robert Nay?
Kid entrepreneurs like Nay are great at using the resources they have to get what they want to do done. Nay didn't know how to code, but he wanted to build a game. So he utilized the resources around him to learn what he needed to know. Every small business owner can benefit from broadening their horizons a bit and learning invaluable business skills from the many accessible—and often free—business resources around them.
Got this here.
2. Leanna Archer, Founder of Leanna's Essentials
Leanna Archer was only 9 years old when she discovered her secret to success in her great-grandmother's hair product recipe.
After receiving compliment after compliment on her own hair, Leanna herself knew that she was onto something good.[2] She had always wanted to get into the hair product industry, so she took the opportunity to turn a family recipe into something big and ran with it. Today, the now 20-year-old entrepreneur is the hair-product mogul she dreamed of being as the CEO of Leanna's Essentials.
It's easy to say that all entrepreneurs—kid entrepreneurs included—just get lucky. With an amazing, all-natural secret recipe, Leanna was practically handed an opportunity for a business. But the eye of an entrepreneur doesn't just come to anyone. Leanna knew she had a good idea in the making and had the courage to execute on it.
Leanna's story, along with many other success stories of kid entrepreneurs, can teach wannabe entrepreneurs how important it is to just do it. Businesses fail—it's a reality of starting a small business. But you can never be the successful entrepreneur you dream of being if you don't have the courage to make a business idea really happen.
Got this here.
3. Erik Finman, Founder of Botangle
When it comes to identifying problems and solving them, kid entrepreneurs know what they're doing.
As a kid, Erik Finman moved from school to school and was often bullied by both students and teachers along the way. Fed up with the schooling system and the bullying that came with it, Erik eventually dropped out of school. But he didn't give up on education. Instead, he built a business around making it better.[3]
With a $100,000 cash-out from an early Bitcoin investment, Erik launched Botangle, a fee-based online tutoring service. Now, Erik oversees a team of 20 programmers and is planning to head up a new venture—a virtual reality-based personal computer.
Yes, kid entrepreneurs like Erik have the incredible ability to execute on complex ideas at a young age.[4] But here's a lesson we can all learn from him: Identify problems in your life, and solve them. Erik took his personal experiences at school and found a way to build a business around a solution to a problem that he and many others face in childhood.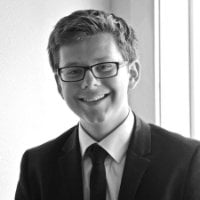 Got this here.                                                                   
4. Lily Born, Founder of The Kangaroo Cups
When Lily Born was 8, she noticed that her grandfather, who has Parkinson's disease, was often spilling his drinks due to his condition.
Like many other problem-solving kid entrepreneurs, Lily saw an inconvenience in her family member's life, and set out for a solution. Using moldable plastic, she made her grandfather a plastic cup that didn't tip and was comfortable to hold. A year later, she made a ceramic version of the same cup for her father so that he could avoid coffee-spill disasters on his computer.
After more and more innovation, the original Kangaroo Cup is now the featured mainstay of Lily's company, Imagiroo.
Lily's story reiterates just how much the problem-solving spirit is at the heart of entrepreneurship. Entrepreneurs have an amazingly keen eye for easy-to-solve issues—not to mention the determination to solve these problems.
Lily and The Kangaroo Cup also teach small business owners that their innovation doesn't have to be a ground-breaking invention. It can be as simple—but as ingenious—as a stable plastic cup.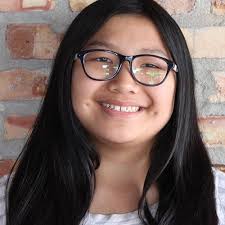 Got this here.
5. Farrhad Acidwalla, Founder of Rockstah Media
With only $10 from his parents, 13-year-old Farrhad Acidwalla created an online community around aviation and aero-modeling. A few months later, he sold the online community for $1,200.[5]
From there, the entrepreneurial spirit caught on with Farrhad. Four years later, he invested $400 from the sale of his online community into what's now Rockstah Media, an international brand, marketing, and web development agency. As a 23-year-old, Farrhad is one of the many kid entrepreneurs turned successful CEO, managing 42 employees for Rockstah Media.
Farrhad teaches us that if you want to do something—you can do it. And often, it won't take too much initial investment. The launch of his career as an entrepreneur only took $10 and determination to go out a do something. Every entrepreneur can take a lesson from fearless kid entrepreneurs—overcome your fears of starting a business and just start it.
Got this here.
6. Mikaila Ulmer, Founder of BeeSweet Lemonade
Every small business starts with a story, and Mikaila Ulmer has a pretty good one.
At the age of 4, Mikaila was stung by a bee. She then became fascinated in honeybees and after taking on a research assignment in school, found out that their population is dying. Determined to make a difference, Mikaila set out to create a business to save the honeybee population.[6]
Mikaila took her great grandmother's flaxseed lemonade recipe, added local honey to it, and donated the profits to efforts to save the dying bee population. And we aren't just talking about an 11-year-old's lemonade stand. Mikaila received $60,000 on Shark Tank to grow Me & the Bees Lemonade. Mikaila's now a millionaire from Whole Foods picking up her lemonade brand for $11 million.
What we can all learn from Mikaila, though, is to follow your passion and stick to it. Even though Mikaila runs a wildly successful company, she still sticks to her original mission—saving the honeybee population. A portion of her profits still goes to her original cause.
Many kid entrepreneurs are also social entrepreneurs. These kid entrepreneurs teach us how to dig deeply to uncover our passions—and think about how we can use those passions to launch a business.
Got this here.
7. Moziah Bridges, Founder of Mo's Bows
If you're a fan of Shark Tank, then you know Moziah Bridges as one of the most lovable kid entrepreneurs out there.
At the young age of 9, Mo couldn't find any bow ties that were up to his style standards. So with the help of his mother and grandmother's sewing skills—and some vintage fabrics found in his grandmother's closet—Mo started designing his own bow-tie line. Today the fashion icon sells his ties in stores across the United States, selling more than $200,000 of his handmade ties.[7]
Mo's Bows started with Mo's creativity and the sewing help of his family members. And so far, Mo has hired other seamstresses to keep up with orders while he designs the bow ties and works his way through school.
Mo's ability to design and then delegate is a lesson that every entrepreneur could use. Mo is fully committed to the creative side of his business and cultivates his brand carefully as the designer. The other work that he doesn't have time to do, he delegates to others who can do it for him and do it well.
As a small business owner, it's easy to pile more and more onto your plate—eager to get everything done yourself. But it doesn't have to be that way. Take on what only you can do and need to do, and the rest of it? Leave it to other your other, competent employees.
Got this here.
8. Lizzie Marie Likness, Founder of Lizzie Marie Cuisine
Like many adult and kid entrepreneurs, Lizzie Marie Likness stumbled across entrepreneurship by happenstance.[1]
As a 6-year-old, Lizzie wanted to take horseback riding lessons. And to pay for those lessons, she began selling homemade baked goods at a local farmer's market. Lizzie soon after fell in love with cooking healthy meals, and founded Lizzie Marie Cuisine to further that passion.
Lizzie has developed her own recipes, cooked with celebrity chefs like Rachael Ray, and is now a star of the WebMD Fit Channel's series, Healthy Cooking with Lizzie.[8]
Lizzie belongs on our list of the most inspiring kid entrepreneurs as she forges on her path to building a culinary empire. But the roots of her business teach us a valuable lesson about how to start a business.
Lizzie started cooking by necessity—she needed the money to pay for her horseback riding lessons. She had no intention of starting a cooking business. But valid business ideas can come from anywhere. You might never think of a hobby or one of your skills as a business in the making, but if you open your mind to it, you could be on the way towards starting a successful business.
Got this here.
9. Neha Gupta, Founder of Empower Orphans
Neha Gupta is on our list of inspiring kid entrepreneurs not just for her business savvy, but for her dedication to social entrepreneurship.
Neha has always participated in a family tradition of celebrating birthdays by traveling to India to bring food and gifts to orphans. And in 2005, 9-year-old Neha decided that she could do more for these children in need. She started selling handmade wine charms door-to-door within her community.
The profits were then used to raise money for education and school books, helping cover schooling expenses for orphans. Neha's early grassroots efforts are the beginnings of her nonprofit organization, Empower Orphans.
Neha and Empower Orphans has since raised over $2.4 million for orphans, receiving a range of amazing awards along the way.[9]
Neha started with the desire to make change in the world, and she approached her goal with baby steps. Her social entrepreneurial story teaches everyone that anyone can make a difference in the world, and even the smallest effort can grow to impact others in a huge way.
Got this here.
10. Alina Morse, Founder of Zollipops
Like other kids her age, Alina Morse loves candy. But showing maturity unfound in most 7-year-olds, Alina knew that candy was bad for her.
Instead of giving up candy all together, however, the savvy entrepreneur created her own line of healthy candy. With $7,500 of savings from her grandparents, Alina set out to create Zollipops—a fruit-flavored lollipop sweetened without sugar.
Soon after Zollipops' launch in 2014, Alina took her business to Whole Foods, SuperValu, and Amazon—pitching her business idea to Shark Tank investors along the way.[10] Her amazing idea for healthy candy even inspired First Lady Michelle Obama to invite her to the White House as an official guest not once, but twice.
Alina fits perfectly into the list of kid entrepreneurs who took something they loved and made a business out of it. These kid entrepreneurs should be an inspiration to any wannabe-entrepreneur who wants to build a business around their own hobbies and interests but are worried they'll fail. The start to Alina's business should instill some confidence into these business owners—if you want the product in your life, odds are other people do, too.
Got this here.
11. Rachel Zietz, Founder of Gladiator Lacrosse
At the age of 15, high school sophomore and varsity athlete Rachel Zietz started her company out of frustration. As a lacrosse player, her equipment wasn't giving her enough protection on the field.
That's why she created Gladiator Lacrosse—a line of protective lacrosse equipment built tough for varsity athletes like Rachel. And in just two years since the brand's launch, Rachel has brought in over $1 million in revenue.[11]
Rachel's lesson for all small business owners is a simple one: If you don't have the product you need, build it yourself. Lots of great businesses are created out of pure necessity.
Got this here.
12. Ryan Kelly, Founder of Ryan's Barkery
At the age of 10, Ryan Kelly was one of the youngest kid entrepreneurs to ever appear on Shark Tank. He even got shark Barbara Corcoran to invest $25,000 into Ryan's Barkery—a dog treat business now called Ry's Ruffery.[12]
Ryan started his all-natural dog treats and biscuit business when he got his first dog, Barkley. After purchasing a bag of regular dog treats on the way home from getting Barkley, Ryan couldn't stand the smell of the treats, and Barkley didn't even want to eat them.[13] To make Barkley happy, Ryan started testing combinations of flavors, and soon Ryan had his own homemade dog treat business.
According to Inc, Ryan has always loved business.[12] From setting up lemonade stands to selling Halloween candy on the bus, he's always had the entrepreneurial spirit. But once this 10-year-old found the perfect business to start, he really dove in.
Ryan's story can be translated into a lesson for all wannabe entrepreneurs: If you've always wanted to start a business but you hesitate on ideas that are just 99% there, take the plunge. Some people are born to be entrepreneurs, so don't let finding that perfect business idea hold you back.
Got this here.
***
These 12 amazing kid entrepreneurs weren't even old enough to drive before they launched successful small businesses and headed the efforts as CEOs. But that doesn't mean that their stories aren't valuable business lessons for even the most experienced entrepreneurs.
So the next time you need a piece of advice for running your small business, look to these inspiring kid entrepreneurs—they can give business wisdom well beyond their years!
Article Sources: