Never heard of Provident Bank? That's no reason not to consider their business bank accounts. If you're searching for the best deal on a business checking account that will meet your needs, it pays to do your research and cast a wide net. Fortunately for you, we can help by walking you through the Provident Bank business checking accounts, and discussing some alternative accounts, too.
Unlike, say, credit cards, business checking accounts tend not to have a lot in the way of perks and benefits. You're not going to fund your next vacation from the rewards associated with your business checking account, for example. But you can still find an account that will allow you to manage your payments and minimize fees. When shopping for a business checking account it's a good idea to pay attention to the details so you don't get stuck with the wrong account.
The 2 Provident Bank Business Checking Accounts, Reviewed
Business Advantage Checking
Monthly fees and limits:
$50 minimum initial deposit
0.25% cash back, with no limit
1,000 free transactions per month
$2,500 minimum average daily balance
$10 minimum balance penalty fee assessed if balance is not met
Online and mobile banking with online bill pay
Best for:
Small businesses with a high transaction volume that can afford to maintain the $2,500 minimum balance
Business owners who want to earn cash back on their spending
First up is the Provident Bank Business Advantage Checking account. This account combines a high free transaction limit with a cash back offer, a combination that's not so easy to find. As a cardholder, you'll get 1,000 free transactions per month. You'll also get 0.25% cash back on every dollar you spend. That offer might not knock your socks off, but it's certainly better than nothing, and there is no cap on the amount of cash back you can earn. So if you want your business spending to earn you a little money, the Business Advantage Checking account could be the one for you.
To open an account, you'll need an initial deposit of $50. After that, you'll need to maintain a minimum average daily balance of $2,500 to avoid a $10 fee. The card comes with the usual mobile banking, mobile check deposit, and online bill pay capabilities.
Commercial Checking
Monthly fees and limits:
Vary based on earnings credits
Free 24-hour telephone banking
Free online banking and bill payment
Zero balance option
Best for:
Small businesses that need to maintain a high balance
Business owners who use zero balance accounting
The second business checking account from Provident Bank is called Provident Bank Commercial Checking. Do you tend to maintain a large checking account balance? If so, an account like the Provident Bank Commercial Checking account could be a good choice for you. Geared toward businesses with high balances, the account offers an earnings credit that can reduce or even eliminate monthly fees associated with the account. If you have multiple accounts as part of your relationship with Provident Bank, the earnings credit can apply to all your accounts. In short, the fees you will pay as an account-holder will depend on the size of the earnings credit you're able to earn.
The account also comes with a zero balance account option. This lets you transfer money from a master account into your Provident Bank Commercial Checking account to cover checks as needed, but otherwise maintain a zero balance on the account. This accounting method can help you avoid excess balances across accounts and make sure every spare dollar your business has is going to its best use.
Top Alternatives to Provident Bank Business Checking
Novo Bank is an online bank created specifically to cater to the needs of startups and small businesses. Its Novo Business Checking account offers a lot for a small business owner to love. The Novo Business Checking account lets you open an account online. Also the account boasts a friendly fee schedule.
There is a minimum initial deposit of $50, but once you open the account it's almost completely free. You won't face a charge for transactions, ATM withdrawals, wires, or most other banking activities. The two things that do trigger fees are insufficient funds (if you overdraw your account) and uncollected funds (if you try to spend money that you've deposited that the bank hasn't cleared yet). If you're in the market for a nearly-free account and you like the idea of working with an online-only bank, Novo Business Checking is worth your notice.
Open a Novo Account
The Chase Performance account comes with a $200 signup bonus, a relative rarity in the world of business checking. Also in its favor is the fact that there is no minimum initial deposit requirement to open an account. But if you can't maintain a minimum balance of $35,000, you'll face a $30 monthly maintenance charge.
The account offers 250 free transactions per month. You'll also get unlimited electronic deposits and incoming wires, and free cash deposits up to $20,000 per statement cycle. If you think you can handle that minimum balance requirement and you don't need a high transaction volume, the Chase Performance account might be worth considering.
Open a Chase Performance Account
The Bottom Line on a Business Checking Account
Still need help narrowing down your choices for the business checking account that's right for you? Start by asking yourself whether you need a bank that has brick-and-mortar locations, or whether an online-only account would suit your needs. If you frequently deal in cash, a digital bank probably isn't the right fit. You can also take a look at your business records to help you make your choice. How much money does the business have on hand? How many transactions do you make each month? Answering those questions will help you home in on the right account for you.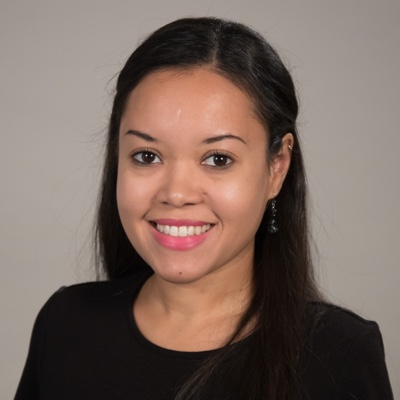 Editor-in-Chief
at
Fundera
Sally Lauckner is the editor-in-chief of the Fundera Ledger and the editorial director at Fundera.
Sally has over a decade of experience in print and online journalism. Previously she was the senior editor at SmartAsset—a Y Combinator-backed fintech startup that provides personal finance advice. There she edited articles and data reports on topics including taxes, mortgages, banking, credit cards, investing, insurance, and retirement planning. She has also held various editorial roles at AOL.com, Huffington Post, and Glamour magazine. Her work has also appeared in Marie Claire, Teen Vogue, and Cosmopolitan magazines. 
Read Full Author Bio