Josh and Amberley Johnson have been together for 21 years and have been married for 18 of them. They met in college and have watched each other's professional lives flourish ever since.
But Josh and Amberley aren't your average college sweethearts—they're disrupting an industry together.
After witnessing each other go from entry-level employees to the top of their respective fields—brand strategy and global immigration—Josh and Amberley decided to join forces in creating their Dallas-based global immigration agency, Global Expertise.
Since starting Global Expertise in January 2014, Josh and Amberley have watched their joint careers flourish even further, and they've done it all hand in hand. But we're getting ahead of ourselves. Let's start from the beginning and take a look at how it all began.
The Beginnings of a Global Expertise
When they decided to start their own business, Josh and Amberley were both at what many people would consider to be the top of their game.
Josh had strategized and publicized for huge brands like American Idol and New Year's Eve with Ryan Seacrest. Meanwhile, Amberley had created immigration plans for huge brands like Exxon and Walmart and was seen as the foremost expert in global immigration.
So what made them seek a new opportunity?
After 20 years in their fields, they were ready to seek what Josh calls a "human" answer to the process of immigration. Not to mention, Josh shares that watching his wife progress from an entry-level employee to her industry's foremost expert "was profound."
Put simply, though they were both practicing comfortably at the top of their fields, they were convinced that they hadn't yet reached their pinnacles. Josh and Amberley were both ready to take their careers to the next level and find this "human" answer to global immigration by starting their own venture.
Thus, Global Expertise was born.
With Amberley's industry authority and trust that she had earned over the years, they were able to hit the ground running with a preliminary list of clients waiting for their services. However, it wasn't a completely smooth and easy path to entry. Without acquiring seed funding or borrowing any startup capital, My Global Expertise had to bootstrap itself into the success it found.
That said, Amberley came equipped with a list of clients that knew she would provide the best global immigration strategy for their hiring practices, so bootstrapping was built into their reasoning for starting Global Expertise in the first place.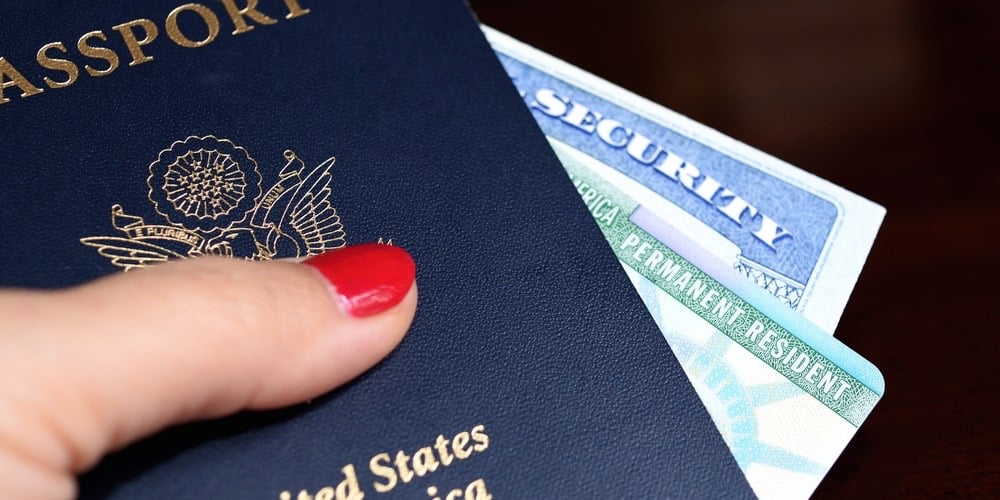 Global Expertise's Mission
So, with almost four years of business history under its belt, how has Global Expertise's mission of providing a human answer to global immigration evolved, and how has it stayed the same?
As we discuss this question with Josh, he confidently explains that though he and Amberley didn't invent the old practice of traveling to a new place for a job, they successfully "invented a new way to provide it."
Josh shares that, after only death and divorce, immigration is the third most stressful experience for someone to endure. What Global Expertise offers is a way to assuage this stress for both companies and employees.
From gathering visas for a one-off business meeting to organizing the paperwork for a complete relocation, Global Expertise successfully provides a human answer to the arduous process by ridding it of its previously inevitable stress.
What Makes Global Expertise Stand Out?
Beyond conceptually making the employee immigration process more human, Josh and Amberley have made some very concrete innovations within the immigration industry.
For instance, Josh and Amberley spotted a huge bottleneck that stemmed from either-or approach most immigration agencies took when working with the traveler or the employer. So, they decided to work with both the traveler and the employee to facilitate and improve the process. Meanwhile, most other companies continue with their either-or mindset.
Additionally, Josh and Amberley have nearly perfected the art of getting a petition for immigration approved. Josh shares that they essentially sell compliance, citing their petition's 99.8% approval ratings worldwide.
Their petition preparation process is so thorough, that when they submit it, they're nearly certain that it will be approved. Companies want to be certain that their employees will be able to get where they need to be—that's why they take their business to Global Expertise.
Finally, Global Expertise offers white-label services. If a company works with them, Global Expertise will work under their brand. If your business travel required an immigration process, then odds are that Global Expertise likely had a hand in it, whether you know it or not.
By deploying these innovation within just their first three years in business, Global Expertise has already become the go-to authority on global immigration services.
A Shining Moment in Scary Times
When asked to look back and think about some of his proudest moments from Global Expertise's catalog of accomplishments, Josh seems to have a lot of proud memories to sift through in his mind.
After a bit of pondering, he comes back and shares the story of Global Expertise's role in fielding the aftermath of the 2016 terrorist attacks in Brussels.
During the time, Amberley and two other Global Expertise members were working with a Belgian partner. After around 30 hours straight of searching for ways to get their partner's employees home safely, Amberley and her team were able to get the Brussels' airport kiosk open and to get people home safe
As Josh recounts the proud moment, you can tell that he feels confident that, even in the turmoil of the attack, Global Expertise was able to provide their human answer to immigration.
Global Expertise and Fundera
While searching for a way to find growth funding without having to answer to VC's or to request advances from customers, Josh and Amberley found Fundera through social media.
Based on client demand, they were hoping to rapidly scale Global Expertise over a year. However, they wanted to first find a way to secure this growth funding without having a thumb on how they decided to grow their company.
That's where we came in. Josh and Amberley decided to work with us because they saw a parallel between their mission and ours—we're both making our respective industries more accessible, and we're both inextricably tied to our mission to defend the consumer.
Josh shares that he sees Fundera as a kindred spirit to Global Expertise. We're both democratizing a system that's historically pretty shrouded in mystery and malpractice. And we couldn't feel more "seen."
Working with such a fiercely mission-driven company to get them the best possible funding available to them has kept us on course to tenaciously pursue our mission of fixing the small business lending industry.
The Future of Global Expertise
Now, after securing growth funding through Fundera, the Global Expertise is on its way to expanding from being the world's best immigration services to being the world's best immigration "ecosystem" by providing services to both consumers and government entities.
Though doing so won't be simple, the next steps will just be answering the demands of the wait list of clients that are lined up at their door. Just like their first stages, this growth will initiate by meeting pre-existing demand.
Throughout this process of answering outstanding demand, Josh and Amberley plan to hire. When asked what employer values Global Expertise held strong to, Josh answered with gusto, "family first, honesty without exception, and dedication to a higher purpose than yourself."
Josh hopes that hiring the right talent with their new funding will allow Global Expertise to take its first steps toward becoming the foremost holistic immigration ecosystem.
We can't wait to see where this funding takes them—and the rest of the world.