Bench vs. QuickBooks: The Ultimate Comparison
Finding the right business accounting software can significantly streamline your financial processes, especially if you've been managing your books by hand. Luckily, between the tried-and-true solutions, like QuickBooks Online, to the newer players, like Bench, there are a number of competitive options for you to choose from. If you're wondering specifically how Bench and QuickBooks compare to one another, we're here to help. 
In this Bench vs. QuickBooks comparison, we'll break down these platforms in terms of features, pricing, and more so that you have all of the information you need to determine which (if either) is the better option for your small business.
Bench vs. QuickBooks: The Basics
To start, although Bench and QuickBooks Online both serve the same overarching purpose—to help you manage your basic bookkeeping and accounting processes—there are a few inherent differences between these two solutions that are important to understand. 
First, whereas QuickBooks Online is generally a standalone accounting software, Bench Accounting is an online bookkeeping service—including their proprietary software as well as access to a professional bookkeeping team in all of their plans. Although QuickBooks Online has a companion service, QuickBooks Live, which gives you access to actual bookkeeping assistance (for additional costs), on the whole, you can purchase and use any of the QuickBooks plans on your own. 
Therefore, and as we'll discuss in greater detail below, the way QuickBooks and Bench structure and price their services is directly related to this crucial distinction. 
This being said, you can see our Bench Accounting vs. QuickBooks Online comparison summarized in the chart below:
Bench
QuickBooks Online

Plans

5 different plans based on your monthly expenses

4 plan levels with increasing features

Cost

Pricing starts at $159 per month (or $139 per month if billed annually) for Starter plan (for businesses with monthly expenses lower than $1,000)

Pricing starts at $25 per month for Simple Start plan

Notable Features

– Outsourced monthly bookkeeping and access to proprietary software included in all plans
– Tax prep and financial reports are offered as part of bookkeeping service
– Option to add BenchTax for full tax services

– Feature-rich software across four different plans
– Higher-level plans include advanced tools for inventory, time, and project tracking, and more
– Option to add QuickBooks Live Bookkeeping to outsource bookkeeping processes

Users

Offers the ability to grant access to an accountant or business partner

Varies based on the plan level

Mobile App

Bench app available for iOS users

QuickBooks accounting app available for iOS and Android

Integrations

Can connect to financial accounts, but does not actually integrate with any third-party platforms

Hundreds of integrations available, including Intuit products and third-party tools

Customer Support

Can contact your bookkeeping team by booking a call or messaging in-app, receive answers in one business day

Customer support available via phone and live chat, priority support available for Advanced users

Best For

Businesses that are  looking to outsource their bookkeeping

Businesses that are looking for a fully functional and scalable accounting software
Bench vs. QuickBooks: Features
With this overview in mind, let's see what the Bench vs. QuickBooks comparison looks like in terms of features. 
To begin, it's worth noting that although both Bench Accounting and QuickBooks offer a number of plan levels, Bench includes the same features for each plan (and the difference between plans is simply the amount of monthly expenses that need to be managed by their team), whereas with QuickBooks Online, the features you receive are based on which of the four plans you choose.
Bench Features
As we mentioned briefly above, Bench is both an accounting software and an online bookkeeping service—meaning with any of their plans, you have access to their proprietary, web-based software platform, as well as your team of professional bookkeepers. Thus, instead of managing your own books, Bench takes care of them for you, allowing you to monitor all correspondence and processes easily online.
Example of the Bench software dashboard. Image source: Bench
Overall, you can expect the following with the Bench Accounting service:
Access to a dedicated bookkeeper who will help you set up your account and show you how the Bench software works

Receive monthly

bookkeeping service

(including peer review) in which your bookkeeper imports and categorizes your business transactions and performs reconciliation

Ability to connect up to 15 financial accounts—including bank accounts, credit cards, loans, and merchant processors

Track your business's financial health with real-time and monthly reporting; generate financial reports like income statements, balance sheets, and more

Receive tax-specific support—Bench can either send your tax-related financials to you or work directly with your CPA

Access catch-up bookkeeping services if you're behind on your finances and need your books up-to-date (may require additional fees)

View real-time cash flow tracking via the Bench Pulse dashboard

Track your expenses by tagging transactions with labels such as products, clients, location, or sales channel

Upload receipts or statements to Bench and access them at any time

Access Bench online or using the mobile app for iOS devices

Access unlimited one-on-one support; book a call or send an in-app message to your bookkeeper whenever you need

View the status of your books through the Bench platform

Grant account access to a

business accountant

or partner

Ability to add BenchTax and have Bench file your taxes for you (additional costs required)
As you can see, as an online bookkeeping service, the features of Bench are focused on basic bookkeeping and financial reports—taking on these monthly responsibilities on behalf of your business. If you think Bench is the right option for your business, you can get 30% off your first three months. 
Get 30% Off Bench
QuickBooks Online Features
With QuickBooks Online, the features are set up a little differently. On the whole, QuickBooks is a web-based accounting software that gives you all of the tools you need to manage your bookkeeping, accounting, and other related financial processes through their system. Unless you subscribe to QuickBooks Live (which we'll discuss more below), QuickBooks Online will not give you access to professional bookkeepers or perform bookkeeping as part of your plan.
Example of the QuickBooks Online dashboard. Image source: QuickBooks
Thus, the specific functionality you receive with QuickBooks Online will depend on which of the four plans you choose—Simple Start, Essentials, Plus, or Advanced.
Simple Start

Simple Start is the most basic version of QuickBooks Online. With this plan, you'll be able to:

Connect your bank and other financial accounts and automatically import transactions

Automatically sort transactions into tax categories

Capture and upload digital receipts and match them to expenses

Create and send customized invoices, track invoice statuses, automatically calculate taxes on invoices, and send payment reminders

Create and send estimates, accept mobile signatures, track estimate status, and convert estimates to invoices

Accept credit cards and bank transfers from your invoices; automatically match payments to invoices

Grant account access to your accountant or export documents to share with them

Track and categorize mileage using the

QuickBooks app

on your smartphone

Run general reports for profit and loss statements, expenses, balance sheets, etc.; create customized reports

Track cash flow and reporting through your dashboard

Manage 1099 contractor payments

Download and use the QuickBooks app for iOS or Android devices

Connect to other Intuit products (Payroll, QuickBooks Live, etc.) as well as hundreds of third-party tools in the QuickBooks app store

Access customer support via phone or chat

Essentials

The next level plan, Essentials, includes all of the features of the Simple Start plan, as well as:

Enhanced reporting like sales, accounts receivable, and accounts payable reports

Bill management tools to track bill statuses, record payments, and create recurring payments

Time tracking to track billable hours by client or employee and automatically add them to invoices, as well as manual time entry for you or employees

Option to integrate with TSheets for time tracking (additional costs required)

Access for up to three users with controlled user-access levels 

Plus

On top of all of the functionality of Simple Start and Essentials, the QuickBooks Plus plan also offers:

More in-depth reporting options, including inventory reports, enhanced sales reports, profitability reports, and specific budgeting, expense, and class reports

Access for up to five users

Project profitability tracking through

job costing

for labor, payroll, and expenses

Inventory tracking to monitor products, cost of goods, and receive notifications when inventory is low

Purchase order creation and vendor management

Advanced

Finally, the last QuickBooks Online plan, Advanced, provides the greatest capabilities—offering all of the features of the previous three plans, plus:

Bill pay for multiple vendors and contractors, synced payments, and ability to create checks from anywhere

Access for up to 25 users,  with customize access by role

Advanced business analytics and insights with smart reporting by Fathom

Batch invoices and expenses

Receive a dedicated account manager from QuickBooks and access Priority Circle premium customer service

Use automatic online back-up to restore a specific version of your company; view a log of version histories with account of all changes made

Automated workflow creation
QuickBooks Live Bookkeeping
Compared to the Bench software, QuickBooks Online (regardless of plan) includes a much wider variety of features—beyond your basic bookkeeping tools. However, on their own, none of the QuickBooks plans offer outsourced bookkeeping; instead, you must manage your own processes through the platform. 
To accommodate business owners who are looking for outsourced bookkeeping, however, QuickBooks does provide an add-on service, QuickBooks Live Bookkeeping, which includes many of the same features as Bench Accounting. QuickBooks Live Bookkeeping can be added to any of the four QuickBooks plans, but will require an additional monthly cost based on your expenses. 
On the whole, QuickBooks Live Bookkeeping includes access to a team of bookkeepers who will:
Set up your books, review and categorize transactions, and reconcile your accounts

Run and review monthly financial reports

Perform a customized year-end review with tax information for you to give to your accountant

Provide ongoing support via on-demand chat and scheduled video conferences
Therefore, although these bookkeeping features are not included as part of QuickBooks Online (as they are with Bench) it's important to note that QuickBooks does offer these services, they just do so in a different way.
Get Started With QuickBooks Live
Bench vs. QuickBooks: Pricing
Now that we have a better sense of the QuickBooks vs. Bench comparison in terms of features, let's break down how they compare in terms of pricing.
Overall, both QuickBooks and Bench price their services on a subscription basis. With Bench, you'll pay a monthly subscription price based on the amount of monthly expenses you have. Bench also gives you the option to opt for an annual subscription and receive a discounted rate. With QuickBooks Online, on the other hand, your monthly subscription price will be based on which of the four plans you choose (based on the features you need). Plus, if you want to add QuickBooks Live Bookkeeping, you'll need to pay an additional monthly fee. 
Bench Pricing
Bench breaks down their pricing structure based on the amount of monthly expenses that your bookkeeping team will be managing for your business. Their five plan options are as follows:
Starter plan:

$139 per month, billed annually, or $159 per month, billed monthly, for monthly expenses below $1,000

Micro plan:

$159 per month, billed annually, or $179 per month, billed monthly, for monthly expenses from $1,000 to $7,500

Boutique plan:

$179 per month, billed annually, or $199 per month, billed monthly, for monthly expenses from $7,500 to $25,000

Venture plan:

$219 per month, billed annually, or $249 per month, billed monthly, for monthly expenses from $25,000 to $50,000

Corporate plan:

Starting at $299 per month, billed annually, or $349 per month, billed monthly, for monthly expenses up to $1 million
With Bench, you can cancel your subscription at any time; plus, the Bench team will review your plan on an annual basis to ensure that your average monthly expense level still corresponds to your plan. If you have multiple businesses or more than 15 financial accounts, you can also work with the Bench sales team to receive a customized quote for your needs.
Additionally, if you want to add BenchTax to your plan—so that Bench will take care of your business tax filings—you'll have to pay a fee per annual filing. For sole proprietorships, BenchTax costs $600 per annual filing; for partnerships, S-Corps, and C-corps, this service costs $900 per annual filing; and for a business and personal filing package, you'll pay $1,320 per annual filing.
Get 30% Off Bench
QuickBooks Online Pricing
The price of QuickBooks will depend on which of the four plans you choose, regardless of your monthly expenses. It's also important to note that unlike Bench, QuickBooks does not offer a pricing discount for opting for an annual subscription.
QuickBooks breaks down their pricing as follows:
Simple Start:

$25 per month

Essentials:

$40 per month

Plus

: $70 per month

Advanced:

$150 per month
There are instances in which you may incur additional costs with your QuickBooks Online plan. First, if you want to process online payments in QuickBooks, you'll pay the transaction fees associated with those payments. Additionally, if you choose to use TSheets, QuickBooks Payroll, or another Intuit product, you'll need to pay the costs associated with that service as well.
Plus, if you want to add bookkeeping services to your QuickBooks plan by opting for QuickBooks Live, you'll need to pay an additional monthly cost based on your expenses—similar to the way Bench is priced. For QuickBooks Live, you'll pay:
$200 per month for $0 to $25,000 in monthly expenses

$400 per month for $25,001 to $150,000 in monthly expenses

$600 per month for monthly expenses $150,001 and over
Moreover, if you only want a bookkeeping setup, you can pay $50 for a one-time session with a QuickBooks Live bookkeeper. 
QuickBooks does not require a contract and you can cancel your subscription at any time. You also have the option to sign up for a 30-day free trial of any QuickBooks Online plan or receive your first three months of the software at a discounted rate.
Buy QuickBooks Online Now for 50% Off
Bench vs. QuickBooks: How They Compare
Based on all of this information, you should have a better sense of what QuickBooks and Bench can offer to meet your business bookkeeping and accounting needs. So, how do these two products stand out against one another?
Ultimately, when it comes to Bench Accounting vs. QuickBooks Online, both platforms have their merits; however, much of their benefits will depend on what exactly you're looking for in an accounting software and whether or not you're trying to outsource your monthly bookkeeping.
Benefits of Bench
If you're looking to completely outsource your business bookkeeping, there's no doubt Bench is going to be a top solution for you. With Bench, you can rely on your team of bookkeepers to take care of your essential bookkeeping processes, as well as related financial tasks like tax preparation and reporting. 
Additionally, as a web-based platform, Bench is user-friendly, easy to learn, and highly accessible, allowing you to access your financial data and work with your bookkeeping team regardless of location.
Plus, unlike many other online bookkeeping services that require you to pay for a separate software in addition to their service, Bench's bookkeeping software and services are bundled into one monthly or annual subscription cost. 
Therefore, while Bench may seem to be an expensive option, in reality, it's competitively priced considering the level of service that's included. Comparing the pricing to QuickBooks Live Bookkeeping, for example, the cheapest cost of QuickBooks is $25 per month for the Simple Start plan, plus $200 per month for the live bookkeeping, for a total of $225. With Bench, however, your monthly price will be under $200 per month as long as your monthly expenses fall below $25,000. 
Moreover, if you want Bench to handle your tax filings on top of your bookkeeping, you can pay an additional annual fee for them to do so—a feature that is not offered through QuickBooks Online or QuickBooks Live Bookkeeping.
All of this being said, Bench is an ideal solution for business owners who have fairly straightforward bookkeeping needs and prefer to outsource these processes instead of managing them on their own or hiring an in-house professional.
Benefits of QuickBooks Online
Although Bench can handle bookkeeping on your behalf, QuickBooks allows you to manage more of your accounting tasks in one place. Even with the Simple Start plan, QuickBooks offers a range of features that Bench does not—from mileage tracking to invoicing to accepting payments. In this way, QuickBooks gives you the ability to streamline your financial processes beyond simple income and expense tracking and reconciliation—making it much more of an accounting software, as opposed to a bookkeeping software, like Bench.
Additionally, with four different plan levels, QuickBooks is highly scalable, allowing you to grow with your accounting software and upgrade your plan when your needs change. With the higher level plans, QuickBooks Online includes advanced capabilities like inventory tracking, job costing, bill pay, and more. 
Plus, if there are any functionalities that you want that are not included in your QuickBooks Online plan, you have the option to integrate with hundreds of third-party tools to add those functionalities to your software. Of course, perhaps the most notable of these options is QuickBooks Live Bookkeeping, which grants you access to the same outsourced bookkeeping features as Bench, on top of the variety of capabilities included within the QuickBooks Online software. 
In contrast, although Bench allows you to connect merchant processing accounts and recommends a partner network for financial tools, they do not offer any direct integration options. Therefore, QuickBooks is a much more functional software, even though you'll need to pay for QuickBooks Live Bookkeeping on top of your monthly QuickBooks Online subscription to access the same personalized service as Bench. 
Whether you're planning to manage your own bookkeeping or work with a separate bookkeeper or other accounting professional, QuickBooks Online is better-suited for business owners looking to get the most out of their accounting software—as well as those who aren't looking for outsourced bookkeeping above all else.
Choosing Between Bench Accounting vs. QuickBooks for Your Business
At the end of the day, it's up to you to look at the QuickBooks vs. Bench comparison to decide which of these solutions is right for your business's needs. However, as we've suggested throughout this guide, much of this decision will depend on what exactly you need from your bookkeeping and accounting platform.
If you're looking for access to a straightforward software system with a team of professionals to handle your monthly bookkeeping, Bench is probably better-suited for your business. On the other hand, if you aren't necessarily looking to outsource your financial processes and instead would prefer a well-rounded, scalable software solution, QuickBooks Online will likely be the better choice. Plus, when it comes to QuickBooks, it's important to note that you always have the option to opt into QuickBooks Live Bookkeeping at a later time if you decide that you'd like that type of service.
Due to the inherent differences between Bench vs. QuickBooks, if you're leaning toward one or the other, it might also be worth looking into top alternatives in their respective spaces to ensure you're truly finding the best solution for your business. For example, if you are looking for outsourced virtual bookkeeping, you might also look into Wave accounting and their Wave Advisors service. On the other hand, if you'd prefer a self-service accounting platform with greater functionality, you might compare Xero or FreshBooks to QuickBooks Online. 
Ultimately, one of the best approaches you can take to find the right bookkeeping or accounting software for you is to make a list of everything you're looking for in a solution and compare all your options to these qualifications—this way, you can narrow down the platforms that will most closely meet your needs. Moreover, it's always worth taking advantage of a free trial or demo, if offered, so that you can get a firsthand sense of how the system functions and whether it will actually work for your business.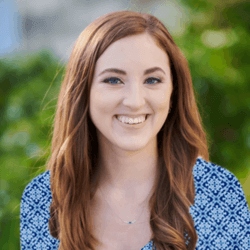 Randa Kriss is a senior staff writer at Fundera.
At Fundera, Randa specializes in reviewing small business products, software, and services. Randa has written hundreds of reviews across a wide swath of business topics including ecommerce, merchant services, accounting, credit cards, bank accounts, loan products, and payroll and human resources solutions. 
Read Full Author Bio