Getting a Business Loan for a Convenience Store
Some of the best businesses out there are those that always have a constant customer demand. If you've ever needed to rush out for a carton of eggs or a late-night snack, you know how clutch a convenience store can be. As a convenience store owner, your business is the lifeblood of a community, especially if your business is in a city or large town. Customers become regulars, must-have items become your staple, and you get a chance to be your own boss all the while. If this resonates with you, you're probably wondering how to get a business loan for a convenience store to help get your shop off the ground.
The good news is that there are a ton of options to consider if you want to know how to get a business loan for a convenience store. Most are pretty comparable to other small business loans, particularly if you need cash to buy equipment or merchandise. There are convenience store loans that can cover just about any expense you'll come up against, and each provides a different advantage by way of interest rates and repayment terms. So long as you know what to look for when seeking a business loan for a convenience store, you can make your borrowing with for you and maximize your shop's growth.
Figuring out how to get a business loan for a convenience store can be a challenging process, particularly if this is the first time you've sought small business financing. Between varying types of small business loans, repayment terms, collateral, and application documents, there's a ton to sift through. We'll help break down what you need in order to get a business loan for your convenience store, as well as some of the top options.
Getting a Business Loan for a Convenience Store: The Details
Getting a small business loan can feel like a daunting process, especially if you're a newbie who hasn't sought business financing in the past. There's paperwork to be done, financial information to collect, meetings with lenders to attend, and other small details that can feel pretty intimidating for a business owner who's already busy keeping his or her company running smoothly.
Sure, there's plenty to do once you've determined that you need a loan, but are only just broaching the question of how to get a business loan for a convenience store. That doesn't mean it's an impossible, herculean task. Getting a small business loan for your convenience store merely takes patience, organization, healthy credit, and a solid paper trail of business success. You'll likely need to provide more details depending on the kind of small business loan you want, but these basics should encompass the majority of what you'll need on hand.
The key to getting a business loan boils down to a few major factors. Master these details, and the loan approval process will go a lot smoother.
Have a Business Plan
If you haven't already drafted a business plan, doing so before you go out for a small business loan is an opportune time to get cracking. A robust business plan helps lenders see how you intend to run your business, what kind of money you need to get up and running, anticipated business expenses, and your vision for the future. Plus, a good business plan helps you stay focused on your company's trajectory. This is particularly important as you get into the thick of things and get consumed by daily operations. You won't likely have the same kind of time on your hands to think of big-picture visions for your shop, but a business plan can help you stay true to your initial goals.
Track Your Expenses and Revenue
Knowing where your money is coming from, and where its going, is essential for getting a business loan. Lenders are unsurprisingly focused on making sure that they make good investments. You'll need to prove that your convenience store is a worthwhile use of their cash, and that they'll get their money back plus interest if they lend it to you. Every lender will want to see your profits, losses, expenses, and revenue to gauge whether or not your business is financially viable for the future. The better organized and comprehensive this information, the better you can position yourself when going through the loan application process. Be ready to have profit and loss statements within arm's reach for your lenders to review.
Get Your Credit in Check
Not every loan requires immaculate credit, but a good credit score never hurt anyone's chances at getting small business financing. The more you know about your personal credit, as well as the credit of your company (or companies, if this isn't your first rodeo), the better informed you'll be about which loans are most likely to get approved by lenders. Any good lending institution will check your credit for clues about whether or not you're good at paying your bills on time, and to make sure that any outstanding loans are in good health. Better that you know what the banks are likely to see before they take a look, rather than being caught off-guard later on.
Know Your Business History
If you've ever run a business before, or are still operating another company in addition to your current or future convenience store, you'll have to know every financial detail about your other endeavors. Lenders only have so much information at their disposal in order to decide if you're a good investment. If you have prior business experience, this provides them with a better sense of how successful you've been as an entrepreneur. A well-run company without too much debt and a healthy cash flow can signal to lenders that you're a strong candidate. This is your opportunity to influence lenders: provide them with as much information about your existing or previous ventures as you can, as this can significantly influence whether or not you get the capital you need.
Understand Your Needs
Not all business loans are alike. In fact, there's a ton of deviation between the different kinds of small business loans available from lenders. Sometimes these differences boil down to technical discrepancies, such as repayment terms and loan totals. In other cases, there are a ton of differentiating factors between loans, which may impact the way in which you are required to pay your loan back to the lender. If you know what kind of loan you need, you can avoid getting the wrong kind, and help ensure that the money you borrow works as well for your bottom line as possible.
Best Business Loans for Convenience Stores
There are a ton of financing options for convenience stores, given that most small business loans work for these kinds of shops just as well as they would for most other small businesses. The biggest deciding factor at play here is your purpose for the loan, what you can afford to pay back, and what kind of interest rate you can secure. These factors depend largely on your own setup, rather than abiding by an overarching set of best practices. So if you want to know how to get a business loan for a convenience store, consider the below and whether or not they'll work for your own financial and creditworthiness.
The Bottom Line on Getting a Convenience Store Business Loan
There are almost as many loan options as there are different products on your store's shelves. Some are great for getting your business started, or upgrading its equipment. Others are perfect for proprietors who qualify for low-interest, SBA-backed loans. Term loans are always a compelling option for business owners who have decent credit and can afford the interest and loan terms that come along with them. And for those who aren't a fit for any of the above, there's always the option of merchant cash advances when money is tight. No matter which loan you choose, be sure that your selection matches up with your needs. Doing a bit of homework can save you a significant chunk of change later on.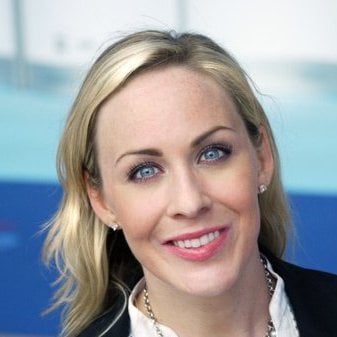 Meredith Wood is the founding editor of the Fundera Ledger and a vice president at Fundera. 
Meredith launched the Fundera Ledger in 2014. She has specialized in financial advice for small business owners for almost a decade. Meredith is frequently sought out for her expertise in small business lending and financial management.
Read Full Author Bio