Where to Get Business Funding for Startups
Best Startup Business Funding Sources
Which Type of Startup Funding Is Right for You?
The Bottom Line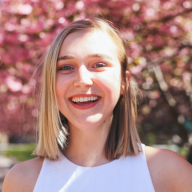 Maddie Shepherd is a former Fundera senior staff writer and current contributing writer for Fundera. 
Maddie has an extensive knowledge of business credit cards, accounting tools, and merchant services, but specializes in small business financing advice. She has reviewed and analyzed dozens of financial tools and providers, helping business owners make better financial decisions. 
Read Full Author Bio