So you have a website for your small business—and you've even set up a blog! That's great. Now what?
If you're regularly posting on your small business's website, you want to make sure that your blog posts are reaching people—your target audience specifically—and not just languishing in cyberspace, unread. You want your business's blog to look professional, feel authoritative, but be interesting to read, too.
That's quite a balance, and if you're new to blogging for business—or blogging at all—you're absolutely not alone if you feel intimidated at the prospect of starting a blog. Every writer, no matter how professional, feels overwhelmed when they open up a new post that's a big, white blank canvas.
Blogging isn't easy. When you sit down to write a blog post as a marketing and branding tool, you should be thinking about it as more than just a way to convey information. Your blog should be a way to bring people into your business, and understand why you're the expert in your space. It should give them confidence in your product or service.
Luckily, that can be done through lots of different means—and there are a lot of surprisingly simple practices to follow, plus tools online to help you. And the best part? Many, if not most of them, are free.
Putting some of these into action will allow you to reach potential clients or customers by making your website more visible, and helping you stand out. You'll be surprised how simple and actionable so much of this is, and how quickly you can turn your business blog posts into a destination for customers.
Tools to Simply Make Your Blog Look More Modern
If your website is clunky to navigate or looks out-of-date, you don't have to be a coding wizard to spruce it up a touch. Several services offer ready-made templates you can try out to see which one is the best fit for your site. And they're not nearly as expensive as you might think.
1. Squarespace
One of the heavy-hitters in the ready-made template game, Squarespace offers dozens of professional templates for your site. They're already optimized for mobile devices, so they'll look as good on an iPhone as they do on your desktop. And mobile traffic is more important than ever—especially if you're running a consumer products small business where your customer might pull up info about your product at point of sale while out and about. Pricing starts at $12/month for the simplest package.
2. WordPress
You might already have your website hosted by WordPress. It's one of the most widely used blogging platforms around, after all. If you're looking for a new, spiffy template, it's worth browsing the options that WordPress has to offer. Some are minimalist, some have more bells and whistles, and many can be customized to your needs. WordPress offers a level of service that's free, though it's only $4 to include a custom domain name and get rid of WordPress advertising.
3. Weebly
Another option for tidying up your template, Weebly offers webhosting services and templates for online stores and websites. The drag-and-drop tools in their templates make it easy to organize the page however you'd like. Like WordPress, the first level of pricing is free, and maxes out at $25/month for business sites with full support.
Tools to Make Your Blog's Photos Look More Professional
Photography has a huge impact. It's often what's called "first touch"—the first thing a customer will see anywhere on your site to make the first impression. That's certainly the case on a blog post, too. So, clicking through to an image that's grainy is distracting and looks unprofessional. One easy, surefire way to make your website look better is to use quality photography. Although that sounds expensive, it doesn't have to be—several sources online offer beautiful, high-quality stock photographs for free.
4. Pexels
A one-stop shop for stock photos, Pexels offers thousands of high-res images that are completely free for any personal and commercial photos, as long as the purposes are legal. (Which we certainly hope they are!)
You can also modify the photos or illustrations to the specifications that your website requires without worrying about infringing on their licensing. Unlike many stock photography sites, Pexels doesn't require that you attribute the source—although it's always nice to if you can, since photographers are working hard, just like you.
5. Unsplash
If you're looking for stock image that are a little bit more elegant than your standard fare, Unsplash is the place to go. Like Pexels, it's a library of free high-res images that doesn't require users to attribute the source of the image. You can also search their collections for images that are more evocative of a mood than a specific object or place.
And guess what? The images for this post were all sourced from Unsplash. Pretty nice, right?
6. Twenty20
Though Twenty20 isn't free, the site offers modern, higher-end royalty-free photographs for relatively cheap. You can choose to buy photographs a la carte, which is great for small businesses that don't update a ton, or sign up for a subscription plan that lets you use a given number of photographs per month, starting at $99 per month. Twenty20 is constantly adding to their database, too, since it's a user-sourced service.
7. Flickr
Home to an enormous community of photographers, Flickr can be hugely helpful if your topic requires a specific image that's too obscure for stock photography. Here's the big thing, however: You can only use Flickr images if you select images with the correct licensing agreements.
Restricting your search to "commercial use allowed" or "commercial use & mods allowed" (which means you can alter the image) ensures that you won't be infringing on the creator's copyright when you use their images. These images do have to be attributed to the Flickr user who posted it.
8. Wikimedia Commons
Like Wikipedia, Wikimedia Commons offers a searchable encyclopedia of images, many of them in the public domain or otherwise free to use. It's especially useful for historic images. You can also search by location, century, dimension, or file format if you have specifications for a post.
As with Flickr, you should check the licensing agreement on the image before using it to avoid copyright infringement—Wikimedia helpfully lists it directly under the image description. These should be attributed, too.
Tools to Make Your Writing Better
Everyone needs an editor—yes, even editors. An extra set of eyes is often helpful to make sure that writing makes as much sense to your audience as it does to you. And a post full of typos or grammatical mistakes is bad for business to boot. Even if you don't have a professional editor on hand, you can use some easy online tools to double-check your blog posts for errors.
9. Spell-Check
You might think this one is a no-brainer—the idea of spell-check is nothing new. But if you're writing a blog post directly onto the backend of your website, you might not think to copy the article into a program that includes a spelling-checker, and look it over once for errors.
Of course, spell-check isn't flawless, and it often misses mistakes or flags problems that aren't actually problems, but it's always worth looking through it one more time, just to make sure. You'd be shocked at what easy errors you catch with just that one extra step. If you're using WordPress, the plug-in spell-checker is called Jetpack, and you can filter which particular writing mistakes you're looking for.
10. Grammarly
Grammarly is like spell-check on steroids. The program, which you can install directly as a browser extension for Chrome, Safari, or Firefox, flags punctuation, spelling, and word choice errors in your writing. You can use it on almost anything you type online, including social media posts and blog posts.
Though the blog extension is free, if you like the service you can upgrade to the premium service, which also detects plagiarism and checks for grammatical errors, and it provides citation suggestions.
11. Hemingway
If you tend to write very dense, long, difficult-to-follow sentences, it's worth looking at Hemingway. The tool, which is free online and $6.99 for a desktop version, highlights complicated sentences, the passive voice, and weak phrases. The focus of the tool is sharpening your writing to be clear, bold, and concise. That's useful if you want to make sure your writing is readable as well as grammatically correct and free of typos.
12. Ginger
If you don't want to pay for Grammarly's premium version but you'd still like some insurance that your grammar is correct, another option is to run your post through Ginger. Like Grammarly, Ginger highlights potential errors in spelling and grammar to make sure you're saying what you mean.
13. Title Case
For headlines, the preferred method of the web is title case. (That means a headline for your blog, for example, might read, "The Best Supplies in Northern Connecticut for Knitters" in title case, rather than "The Best Supplies In Northern Connecticut For Knitters" or "the best supplies in northern connecticut for knitters.")
And how to make sure that your headline is in title case? A handy tool by the name Title Case, naturally. Just plug in your headline and it'll spit out the correct formulation. Done and done.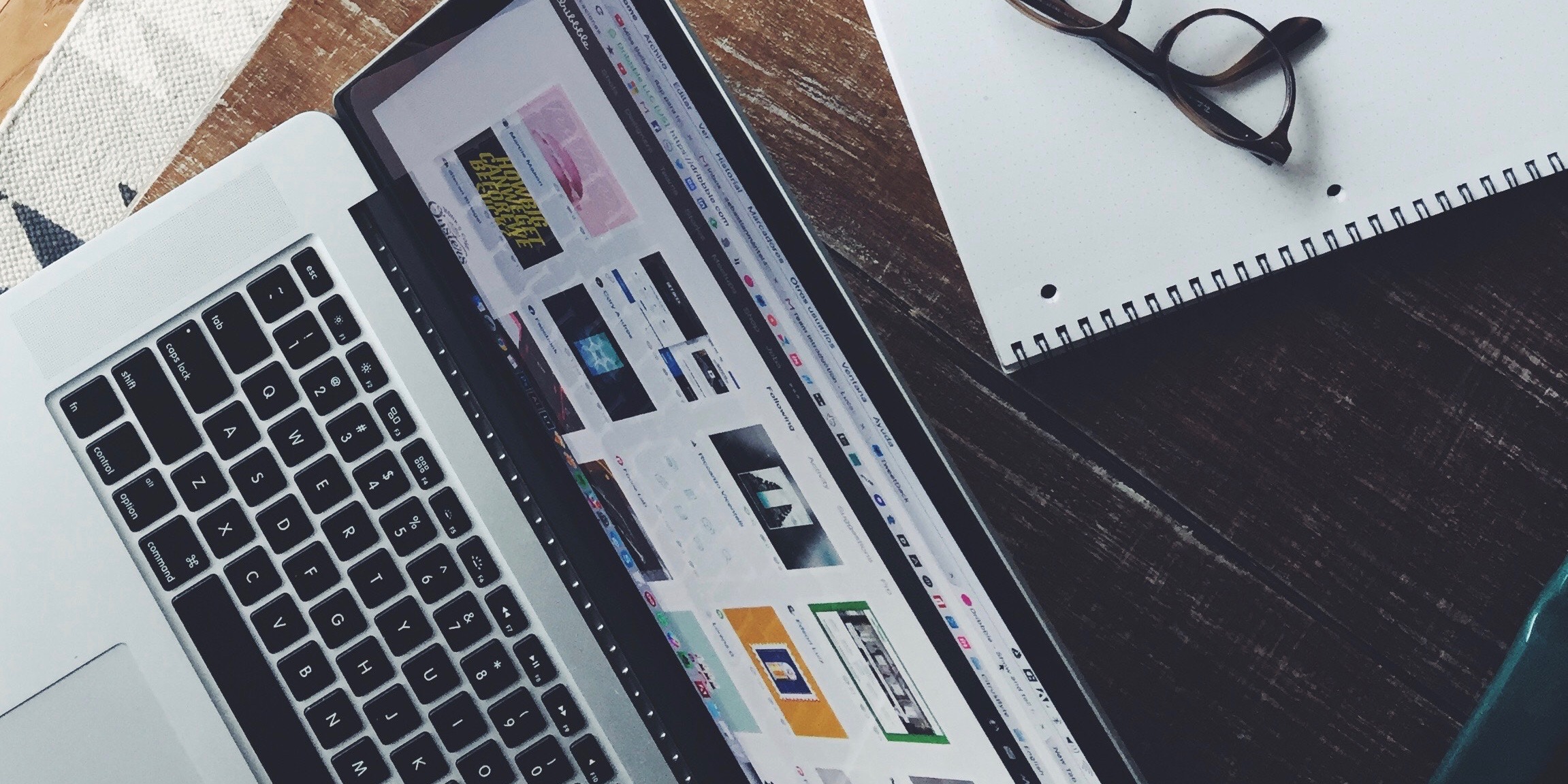 Tools to Get More Readers to Your Blog
Search engine optimization, or SEO, is a system of best practices that better positions your blog post to be read by search engines like Google. The more you turn up on Google when people search businesses or blog posts like yours, the more potential clients will click through to your website. Basically, you just want to make sure that what you're writing for is as clear to the algorithms trawling through the web as it would be to a person.
14. Google Trends
When you're writing about a subject with the goal of people finding it, it's always helpful to know the most common way people are searching for what you're writing about. That's where Google Trends comes in. The site lets you see what people have been searching for in the last 24 hours, as well as compare the search volume on different terms.
So say, again, you're writing about knitting supplies. Should your headline include the phrase "knitting supplies" or "knitting yarn" or knitting needles" to get the most search traffic? Just plug those competing phrases into Google Trends and it will tell you.
15. Using Keywords
Once you've hit upon the phrase that people have been searching that relates to your blog post, make sure that phrase ends up a lot in your blog post (especially in the beginning), and in the headline. That ensures that it will be visible to the trackers from search engines that could hit upon the phrase, and ups your chances of visibility.
16. Checking Backlinks
When other sites link to your blog posts, it also makes those posts more visible. A simple way to check who is linking back to your site is through a backlinks checker like the one available here from SEO Review Tools. The better you know who is reading your site, the more able you'll be to tweak your content to their interests.
And make certain that you're returning the favor—be sure to link out to sources when you cite them, and to relevant content that's related to your work. Links are an easy way to up your visibility.
17. Google Analytics
Want to see which of your posts is the most popular or where your website traffic is coming from? Google Analytics can tell you exactly how many people have seen your post, demographic information about them, and how they got there.
It's a tremendously useful web analytics tool that can help you tweak your blog posts to your audience better, and also enhance your site's visibility. And it's free, too—or at least it can be. You can also opt into premium packages that give you even finer detailed information, but the basic introductory level costs nothing and should be good for most small business owners.
Tools to Promote Your Posts on Social Media
If you're not already linking to your business website on social media platforms like Facebook, Instagram, and Twitter, you're missing out on reaching audiences that could connect with your blog. Make sure that when you have a new blog post up, you get eyes on it by promoting it on your social media platforms, and keeping a Facebook or Twitter widget on your site so people can easily share your site on their platforms, too.
18. Buffer
Buffer is a social media tool that lets you manage several social media accounts all in one place. That means if you have a blog post up, you can schedule a Facebook post, tweet about it, and Instagram it all from one place.
Buffer also allows you to schedule out posts for times when more people will be online, and shows you how much people engage with those posts. It's another freemium app, so you can try it and see if you like it, and then upgrade to a pricing structure that works for you.
19. Hootsuite
Another option for social media management, Hootsuite is particularly useful if you're scheduling out posts on your phone. Like Buffer, you can use it to schedule out social media posts on multiple platforms at once, freeing you from having a million competing tabs open.
20. Tweetdeck
If you find your audience mostly on Twitter, Tweetdeck is a great way to organize your social media intake as well as planning when to promote your blog posts. You can divide the accounts you follow into columns, and organize them according to what conversations you want to keep tabs on. It also lets you schedule out tweets and interact with people who mention you or your business on Twitter.
21. IFTTT
IFTTT, or If This Then That, is a clever, free web-based service that creates chains of applets between services you use. For example, if you want to keep track of when a tweet you send is referenced, you can set IFTTT to send you an email every time that happens. Or, if you want to store all of your Instagram posts in a Dropbox folder, IFTTT can do that, too, so you don't have to. It basically allows you to build connections between whatever apps you want, taking one more thing off your to-do list.
Tools to Keep Your Blog Posts Organized
If you're posting on your site, you want to make sure to maintain to a schedule that keeps your site updates regularly, rather than just sporadically. That'll keep people coming back to check our new content, and allows you to have a reservoir of posts to promote or refer to. These will help to keep yourself organized and on track when posting.
22. Trello
If you have a lot of ideas for posts, and you want to keep them in one place, Trello is a great, free online tool to do that. It's like a giant corkboard that you can add your own notes to in various columns, and share with other employees or interested parties. If you have a brainstorming session, putting up a bunch of notes on Trello is a way to remind yourself of post ideas in the future, and what your were hoping to do with them.
23. Google Calendar
If you aren't already familiar with Google Calendar, then it's time to look into it. The online calendar allows you to keep different scheduling priorities all in one place. You can set it to send you reminders of specific events, or share it with other people when putting together your blogging schedule.
***
Using these tools together, you can make sure that your blog posts look beautiful, read cleanly, and reach the right people. And that's a major step to making sure that your business blog is a place that people click to when they're browsing through their phones or laptops. Find the combo of these that's right for your small business, and you'll be surprised just how powerful your blog really can be.