For many business owners, hiring employees is an incredibly exciting milestone. Not so exciting? Taking on all the back-end processes involved in onboarding and maintaining those employees—like administering payroll, calculating and filing payroll taxes, offering health benefits and insurance, and providing ample HR services. Thanks to payroll processing services, however, you don't need to handle all those administrative burdens alone. In searching for a solution, you'll likely be evaluating the benefits of Gusto vs. Paychex.
Gusto and Paychex are two of the leading all-in-one payroll, HR, and benefits administration services on the market, both of which aim to make all those tricky and time-consuming processes as streamlined and automatic as possible. But while both Gusto and Paychex are similar in intention, there are a few major differences in the specifics of what they offer. In this review, we'll go into greater detail about Gusto vs. Paychex—including their available services, their pricing models, and what customers have to say about each service—so that you can come to an informed decision about which platform is right for you.
Gusto vs. Paychex: The Basics
Though Gusto and Paychex are both leading payroll and HR services, there are some key differences. Gusto Payroll is the younger company and is a cloud-based platform, while Paychex is more established. When it comes to evaluating support for Gusto vs. Paychex, keep in mind that Gusto only offers a human point-person at certain levels of service, whereas Paychex offers a combination of automated and human solutions.
An Overview of Gusto
Launched in 2012, Gusto Payroll is a cloud-based platform that offers its 100,000+ small business customers full-service payroll, HR, and benefits administration services.[1]
As an automated payroll platform primarily, Gusto enables users—whether that's small business owners themselves or their HR managers—to run and submit payroll directly to their employees' bank accounts, with literally one click, from an easily-navigable dashboard. Gusto takes on all payroll tax burdens, too, so in addition to calculating payroll taxes, the platform will also file state, local, and federal taxes on your behalf. You can also adjust and customize your payroll schedule however and whenever you need to, in addition to other handy features that make small business payroll administration both simple and tailored to your needs.
But Gusto is loaded with HR and employee management features, too. For example, new employees can onboard themselves onto the platform, and from there they can access and manage important information like their paystubs, W-2 forms, and other docs like your employee handbook. A few more useful HR solutions include offer letter templates, anonymous employee surveys, an employee handbook builder, and time tracking tools.
And in addition to taking advantage of their full-service payroll and HR tools, you can also work with Gusto's licensed advisors to find and administer health insurance and other benefits for your employees—including HSAs, FSAs, 401(k) plans, 529 college savings, life and disability insurance, commuter benefits, and workers' compensation.
If you sign up for Concierge, which is Gusto's premium service tier (more on that soon), then you'll have access to a dedicated HR professional whom you can consult whenever you need. Regardless of which plan you sign up for, however, you'll have access to a customer support team whom you can reach 24/7 via phone, email, or chat.
Get Started With Gusto Payroll
An Overview of Paychex
Like Gusto, Paychex is an all-in-one platform that provides businesses with payroll, benefits, and HR administration services. Unlike Gusto, however, Paychex isn't targeted solely toward small businesses—they can serve businesses as large as those with 1,000+ employees, though they do also provide tailored solutions for businesses as small as one-nine employees and 10-49 employees. Their features are more comprehensive than Gusto's, too—which makes sense, considering that Paychex boasts about 670,000 payroll clients and claims to pay one of every 12 private-sector American employees.[2] Paychex also offers a mix of digital- and human-powered solutions, unlike tech-focused Gusto and other payroll software on the market right now.
First and foremost, Paychex is a payroll service. As we mentioned, Paychex offers an online payroll processing service through which you can automatically run payroll and then pay several types of workers either via ACH direct deposit, paper checks, or paycards. Paychex also automatically calculates, pays, and files payroll taxes for you on a local, state, and federal level. If you don't want to run payroll online, however, you can sign up for a plan that assigns you a (human) account manager to take care of all your payroll needs on your behalf. Your employees will also receive access to an online portal on which they can self-onboard and access important forms, documents, and even online courses on financial management.
Paychex's services are truly comprehensive beyond payroll, as well, and their service plans allow for customization so you can pick and choose whatever additional services you want. Included among their add-on offerings are timekeeping tools, online benefits administration, customizable analytics and reporting, compliance services, records administration, several types of business insurance, hiring services (including employee onboarding, pre-employment screening services, and recruiting tools), and PEO services for clients who want to fully outsource their HR processes. For a limited time only, Paychex is offering 3 months free payroll; so if you're thinking of refreshing your payroll services in 2020, now is a great time to get Paychex.
Request a Free Quote From Paychex
Gusto vs. Paychex: Pricing
Gusto and Paychex both have several plans for small businesses that are customizable, but Paychex uses quote-based pricing for their plans depending on your needs. If you want a fair shakedown of Gusto vs. Paychex in terms of pricing, you may want to get a quote from Paychex.
Gusto Pricing
Gusto offers three service tiers that increase in pricing and available features. Gusto also has a new option for contractor-only employers, who simply pay the $6/employee rate and no base price. Here's a closer look at what each of Gusto's service plans cost and provide:
Core: $39 per month, plus $6 per month per person 
Full-service payroll
Employee self-service
Employee profiles
Health benefits administration
Workers' comp administration
PTO policies
Customer support
Complete: $39 per month, plus $12 per month per person
Everything included in the Core service
Permissions
Employee offers and onboarding
Time tracking tools
Time-off requests
Employee directory and surveys
Concierge: $149 per month, plus $12 per month per person
Everything included in the Complete service
Access to certified HR professionals
Access to a comprehensive HR resource center
Get Started With Gusto Payroll
Paychex Pricing
Paychex has four service packages that are designed specifically for small businesses, all of which offer quote-based pricing. Remember that while all four packages increase in available features, services, and support, they can still be customized even more depending on your particular needs.
The services available with each package are too many to list here, so we'll give you a brief overview of each:
Express Payroll: Paychex's simplest package provides you with payroll tax administration, new-hire reporting, a free mobile app, 24/7 customer support, and the choice between direct deposit and paycards, along with a few other features.
Paychex Flex Select: This next tier provides everything included with Express Payroll, plus a payroll specialist who acts as your dedicated point of contact, a labor compliance poster kit, and the choice among direct deposit, paycards, paper checks, check signing, and a check logo service, among a couple of other services.
Paychex Flex Pro: Along with everything included with Paychex Flex Select, Paychex Flex Pro clients can sync their payroll data with compatible accounting software, and will receive analytics and reporting, a workers' comp report, state unemployment insurance service, garnishment payment service, and more employee services.
Paychex Flex Enterprise: Paychex's most comprehensive small business package gets you everything included with Paychex Flex Pro, plus more advanced analytics and reporting, along with more robust HR administration and employee screening services.
You can request a free quote for any of these packages by providing some basic information about your business on an online form.
Request a Free Quote From Paychex
Gusto vs. Paychex: User Reviews
Since you may still be undecided when choosing between Gusto vs. Paychex, looking at user reviews from trusted sources may help make a decision. Overall, both companies are highly-rated, though the few unsatisfied customers for each complained about customer service.
Gusto User Reviews
Gusto earns high ratings and largely positive feedback from users on most review platforms: The software boasts 4.3/5 stars on G2 Crowd, 4.5/5 stars on Capterra, and 4.5/5 on PCMag.
Among the more positive reviews we've seen, customers love Gusto's ease of use, accuracy, cost-effectiveness, useful integrations with business accounting software, their self-onboarding system for new employees, and their ability to handle both payroll and benefits. As one reviewer on Software Advice puts it, the software "saves so much time and worry" overall.
On the less positive side, Gusto's two user reviews on the Better Business Bureau website are both negative, and both reviewers were unhappy with the quality of Gusto's customer service.[3] (It's worth noting, however, that we've seen reviews from customers who were happy with Gusto's customer support team.)
Paychex User Reviews
Paychex reviews fairly positive, though their ratings aren't as universally high as Gusto's are: This platform fetched 4.2/5 stars on G2 Crowd, 4/5 stars on Software Advice, 4/5 stars on PCMag, and 4/5 stars on Capterra.
On the positive side, users appreciate having a dedicated payroll specialist on call (which is available with all the service tiers other than Express Payroll). Other customers say that the employee onboarding process is user-friendly, and they like that this process gives employees greater control over their information. Overall, happy Paychex users affirm that this service does exactly what it says it will do—which is to make it easy (and automatic, where possible) for business owners to administer payroll, 401(k)s, health benefits, and other of Paychex's available services from a centralized platform.
On the flip side, some users say that the interface is difficult to navigate, that the app can be slow, and, as Paychex simply offers so many tools and services, that the learning curve can take time to overcome. One reviewer claimed that their payroll specialist wasn't knowledgeable enough about taxes to answer their questions, so they had to wait a few weeks for Paychex's in-house tax team to respond. It's also worth noting that, although Paychex has an A+ rating on BBB, the average of their 102 customer reviews is just two stars.[4] However, it seems that Paychex has directly addressed complaints posted on BBB within a few days, which to us implies that their customer service team is engaged and responsive.
Gusto vs. Paychex: The Bottom Line
While Gusto and Paychex are both payroll, HR, and benefits administration services, there are a couple of key differences between them to keep in mind when you're deciding between the two platforms.
To summarize, Gusto is designed especially for small businesses, whereas Paychex can service small businesses, mid-size businesses, and enterprises. That means Paychex is a much more scalable solution than Gusto, which you'll never need to worry about outgrowing. Also, Gusto was launched specifically as a payroll software, while Paychex, which was founded in 1971, offers both an online payroll processing solution as well as human account managers. As it's more established, too, Paychex can simply offer more tools and services than Gusto can.
Which doesn't mean that Paychex is inherently "better" than Gusto—far from it. What actually makes Gusto vs. Paychex better for your business depends entirely on your business's size, needs, and your own preferences. If you're a very small or new business and you're aiming to make your processes as automated as possible—using only the most reliable, user-friendly software, of course—then Gusto might be the better option for you. On the other hand, if you're more established, growing quickly, or if you're not as comfortable with an all-tech solution, then you should probably consider Paychex more seriously.
Remember that you also have the option of tacking on additional benefits administration services on an a-la-carte basis for additional fees. Also know that Gusto offers a month-long free trial, so you have the option of testing out this service before deciding which of their three plans you want to sign up for (if you want to sign up for Gusto at all!). And as Gusto charges on a monthly basis, you can cancel your service at any time without incurring early cancellation fees.
There's the price of each service to consider, too, but because Paychex offers quote-based pricing, we can't make a one-to-one comparison for you. So if Gusto and Paychex are neck-in-neck right now, we'd highly recommend requesting a free quote from the latter—that way, you'll have all the information you need to choose which payroll processing service is truly the best for your business.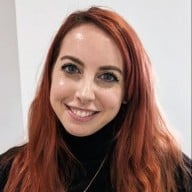 Contributing Writer
at
Fundera
Caroline Goldstein is a contributing writer for Fundera.
Caroline is a freelance writer and editor, specializing in small business and finance. She has covered topics such as lending, credit cards, marketing, and starting a business for Fundera. Her work has appeared in JPMorgan Chase, Prevention, Refinery29, Bustle, Men's Health, and more.
Read Full Author Bio