Every small business owner wants to know how to cut costs for their small business. Why spend your hard-earned cash when you don't need to?
But if you've ever sat down and tried to cross off items on your list of expenses, you know that cutting costs is easier said than done.
Looking for tips on how to cut costs in a small business?
Well, we asked entrepreneurs just like yourself: "How do you cut major costs for your small business?"
Here's what they had to say.
21 Business Leaders Explain How to Cut Costs in a Small Business
1. Ship It on Your Own
"If a customer is nearby, to cut shipping costs, I'll personally deliver the item to them. Surprisingly, a majority of my customers are okay with it—and it puts a face to my business. I also cut costs by using Shopify to build my website, instead of building my website from scratch. I saved a lot of upfront costs and time trying to figure out website logistics."
– Kathy Juana, owner of Mission Lane. 

2. Think Outside the Box
"We look to be more cost-effective in areas all over the business, particularly in places that might not be obvious starting points—but save us a fortune in the long run. For example, we put in cost-effective lighting and detection systems all over the company. Revamping everything to LED was costly, but over a period of time it'll mean massive savings in our electricity bills. When you're trying to cut unnecessary costs, look at everything possible—those pennies build to points, and the bounds build to thousands."
– Darren Green, founder and CEO of Poles Direct. 

3. Track Your Taxes
"As a small business owner, my biggest corner cut is paying quarterly taxes. This helps financially because I know I owe a specific amount every three months and, like clockwork, all I need to do is send in a check (or two checks, to be exact). When I had to pay my taxes last year, my business was back to a near $0 bank account because of what I had to pay in taxes. Now, I'm able to keep track of my finances without breaking the bank every April!"
– Maggie O'Keefe, owner of MTM Inc. 
4. Buy in Bulk
"Analyze what your business purchases on a consistent basis, and buy those products in bulk. This dramatically reduces the cost per unit you pay. For example, our company has been able to lower the amount we spend on our equipment supplies by negotiating with our vendors and shopping in bulk."
– Bob Ellis, founder and owner of Bavarian Clockworks. 
5. Use the Right Tools
"Whether you're restructuring or starting a new business, there are a variety of new tools and platforms that can help make your company more efficient and cost effective. Some of my favorite tools to use for my business are Asana, Shullfrr, Saleswhale, DueCourse, and InfusionSoft."
– Bonnie Halper, founder of StartupOneStop. 

6. Outsource It
"I'm a business owner, not a graphic design artist. I'm an entrepreneur, not a programmer. So I utilize freelancers to do the jobs that I can't do or don't have the time to do. A freelancer's reputation is on the line for every project, so I've found that they do great work. And, for the most part, I've found that local freelancers provide quick turn around times for reasonable prices—so they're a great resource for small businesses!"
– Kelsey Bye, owner of Spots on a Leopard. 
7. Empower Employees
"The easiest way for any business to cut costs is to help all employees think like an owner. That way, they'll save money any way that they can. I have two ways I create an ownership mentality with my employees: I give all my employees financial incentive to start thinking like an owner. Maybe give a bonus, or finders fee, for employees who cut costs. That works well in the short-term. I also encourage my teams to act like a startup or an entrepreneur. I give them flexibility during their day-to-day and the ability to make decisions—especially the important ones. When they're thinking like an owner of a business, they'll do all that they can to save money for the business."
– Sean Iddings, founder of Unconventional Capital Wisdom, LLC. 
8. Find Customers for Free
"By picking up SEO skills—and staying current with them—I've been able to rely exclusively on search engine traffic to attract clients. Now, there's no need to spend money on search engine advertising for my business."
– Zach Everson, owner of Derby Home Rental, LLC. 
9. Hunt for Deals
"Just ask. When I'm signing up for a new service, I always ask if there are promos available that we could use. At my organization, I know that at the end of the day, any dollar saved can go toward supporting our business. Too often, business owners are afraid to simply ask for promotional pricing or discounts. I've found that, more often than not, the person on the other end will have a discount to offer."
– Shireen Jaffer, managing director of Skillify. 
10. Save While You Sell
"One way I save money is by controlling sales expenses. Paying mileage for long trips doesn't make sense. It's often much cheaper to rent a car and just pay for the gas!"
– Bob Bentz, president of Purplegator. 
11. Be Responsible
"The biggest tip I can give is to maximize free and low-cost solutions! There are so many free and low-cost resources for business owners, especially for those who are bootstrapping their business. Like many business owners, we're often enticed by what "the other guy" is using and end up opting for more expensive versions of a product. But we're learning to not let the pressure of 'keeping up with the Joneses' get to us—it's just irresponsible, and responsibility with financials is the hallmark of an effective CEO."
– Eboni Truss, founder of Life & Business Mentor.  
12. Learn for Free
"Instead of spending hundred or thousands of dollars on attending conferences to learn new skills (tickets, travel, accommodations, and food can all add up), consider using that budget to spend on online courses like Lynda.com or Udemy—all within the comfort of your desk or anywhere with internet connection, for that matter. But if you're more keen on the networking part that comes with attending conferences, join your local meetup group or an online forum. Or do both. They are both either free to use or have very low costs in comparison to going to a conference."
– Ahmed Khalifa, founder and director of IgniteRock.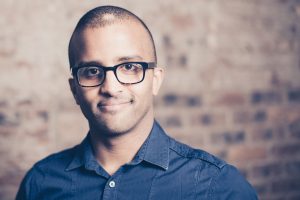 13. Use Freelancers
"Outsource work to third parties. Rather than hiring full-time staff, it's often cheaper to outsource specific assignments. Our company has worked with a marketing agency as well several independent contractors. This has proven to be easier than hiring and training new employees. In addition to saving money, it also allows us to be more nimble as a company and start new projects quickly."
– Sophie Knowles, founder and CEO of PDF Pro. 
14. Double Check
"Any small business owner should check every single invoice they get. You wouldn't believe how many times we get charged more on our invoices by mistake. It's easy to fix, but hard to spot—especially when you don't double check your invoices."
– Ostap Bosak, manager at Marquis Gardens. 

15. Keep Your Options Open
"I have two cost-cutting tips. First, compare your options. Always have at least three options before purchasing anything for your company (products, services, new employees). You want to get the best deal possible. And second, keep your business insured. Being insured will cut down on costs in case any liability comes up."
– Angel Radcliffe, 0wner of CAS Consultants. 
16. Borrow a Second Set of Eyes
"My best advice for cutting major costs from the bottom line is to have someone you trust go through your books with you and be totally honest with them. I've done this twice in the past two years and it has helped us out tremendously. We've cut thousands of dollars off our monthly spending by using a fine-toothed comb to go through our books. If you're totally open and transparent with a third party you can trust, they'll help you find ways to cut costs."
– Ben Walker, founder and CEO of Transcription Outsourcing, LLC. 
17. Always Pay on Time
"A great way to cut unnecessary costs for any small business is to eliminate finance charges. Small business owners are often guilty of wasting hundreds or even thousands of dollars each month on expenses like credit card interest, late payments on loans, membership fees, and much more. If business owners can do a better job of staying on top of bills and paying them on time, there's a great deal of money to be saved. To stay ahead of the curve, try scheduling alerts online that will let you know when your bills are due, or set up automatic payments."
– Marisa South, general manager of Vet & Pet Jobs. 
18. Save Trees and Go Paper-Free
"Small businesses that are normally heavily reliant on paper can save time, money, and trees by going 'paperless.' Try using electronic fax, electronic signing, and cloud storage to get started."
– Brian Pendergraft, attorney at The Pendergraft Firm, LLC. 

19. Consider Going Virtual
"Renting out space is one of the largest expenses that most businesses face each month—especially here in San Francisco, where a modest office large enough for our 11-person company would run at least $10,000 a month. Our company was able to eliminate this cost by going virtual, meaning our entire team works remotely. This structure allows us to offer our clients more competitive rates, and also provides our employees with the freedom to work from home and set their own hours. It's an extreme measure, but worked for our business."
– Matt Bentley, founder of CanIRank. 
20. Measure and Test
"A great cost-cutting measure for small business owners to employ is to analyze your ROI. My suggestion is to focus directly on your ROI for certain ventures—like radio advertising, paid search, or PR—and focus on what yields a profitable return, even if some already might not always be trackable to the exact penny. Those endeavors that yield the highest return are worth spending more money on, and cut those that aren't working out. Just keep in mind that what you cut now you might be able to test again later, during another season or when the avenue has had time to evolve."
– Deborah Sweeney, CEO of MyCorporation.
21. It's All About the Customer
"One of the ways we've cut costs in our own small business is by investing our time back into the customer. Emails, social media interaction, and handwritten thank you cards help us get to know the customer on a much more personal, authentic level. Investing in customer relationships removes the need for my business to have a large marketing or advertising budget. When a customer feels connected to your brand, they will readily and organically, share that information within their own communities. And by doing so, they're helping you get the word out about who you are, what your product or service is, and why others should consider working with you. For my business, it's much more effective than taking out expensive ads or hiring someone to create fancy graphics for us. Be yourself and invest in the customer."
– Carrie Seibert, owner and founder of Soap Commander, LLC.
The Final Word on Cutting Costs for a Small Business
There you have it—21 entrepreneurs' advice on how to cut costs in a small business.
So, when your bottom line is suffering and you need to cut unnecessary expenses, use these business owners' tips to save cash for your business!