The Ultimate Guide to Choosing Between FreshBooks vs. Xero
Choosing the best accounting software for your small business is an important decision—and with all of the options on the market, you might have a difficult time determining exactly which is the right solution. 
Through your search process, you've more than likely come across FreshBooks and Xero, both robust, highly reviewed, web-based accounting software systems. 
In fact, FreshBooks and Xero are very similar. Both software solutions have three plan offerings, provide a wide range of essential accounting functions, and are designed to serve all kinds of small businesses. 
This being said, you may be wondering how FreshBooks vs. Xero compare—what are the differences between these two accounting software options and which one is best for your business? 
This FreshBooks vs. Xero guide is here to help. We'll explore everything you need to know about these software systems including pricing, plans, and features, so that you can better determine which one is right for you.
FreshBooks vs. Xero: What You Need to Know
In order to definitively compare FreshBooks vs. Xero, you'll need to know exactly what these two business accounting software solutions can offer your business—and how much they'll cost. 
As we mentioned earlier, however, FreshBooks and Xero have core similarities. Both of these accounting systems are web-based, meaning you are able to use them wherever you have internet access. Additionally, both FreshBooks and Xero offer three different plans, each with increasing functionality as their pricing increases. 
Furthermore, FreshBooks and Xero both give you the ability to handle core accounting tasks— invoices, expenses, and reports—and are generally regarded as user-friendly. 
So, how are FreshBooks vs. Xero different? Let's dive in deeper to answer that question, starting with the specifics of the FreshBooks software.
FreshBooks Accounting Software
With FreshBooks, you have the ability to choose from their three service plans: Lite, Plus, and Premium. For a limited time, FreshBooks is offering 60% off for six months on Lite, Plus, and Premium plans when new users skip the 30-day free trial period and opt to buy now. Before we explain the differences between these plans and what each can offer your business, let's discuss the features that are included in all FreshBooks offerings. All three of their plans include:
Customizable, professional invoices

Ability to accept credit cards and ACH bank transfers online

Project budgets and reports

Basic accounting functions like balance sheets,

cost of goods sold

, chart of accounts, etc.

Ability to send estimates, track time and expenses

Storage for client information and relationship feed

Team and client management and collaboration tools

Dashboard for monitoring all accounting functions

FreshBooks mobile app with automatic data sync

Toronto-based customer service via phone or email
Buy FreshBooks Now For 60% Off
FreshBooks Lite
This being said, the first plan FreshBooks offers is the most simple, and therefore, the least expensive. FreshBooks Lite is available for $15 per month, or a discounted $13.50 per month if you opt for a yearly plan. According to the FreshBooks website, this plan is best-suited as a self-employed accounting software, especially for mobile business owners, allowing you to attach five billable clients to your account. 
In addition, FreshBooks Lite includes:
Unlimited and customized invoices

Unlimited expense entries

Automated bank import

Unlimited time tracking

Unlimited estimates

Online credit card and ACH bank transfer acceptance

Tax time reports

Custom functionality and workflow

Over 200 integration options including payroll, customer relationship management software, payment processors, and more
FreshBooks Plus
For small businesses who need more from their accounting software, FreshBooks offers their Plus plan (the most popular option), at $25 per month, $22.50 per month for a yearly plan.
FreshBooks Plus includes 50 billable clients, as well as all of the features of Lite features, as well as: 
Unlimited proposals

Automated

recurring invoices

Double entry accounting reports

Scheduled late fees

Automated late payment reminders

Client retainers 
With the Plus plan, you also have the option to add FreshBooks advanced payments for a fee of $20 per month.
FreshBooks Premium
The final FreshBooks plan, Premium, is designed for larger, growing businesses. For $50 per month ($45 per month for the annual plan), you have access to all of the features of the previous two plans and you can accommodate 500 billable clients.
It's important to know that all of these FreshBooks plans only include access for one user. If you want to add team members to your account, you'll need to pay $10 per month, per user.
Xero Accounting Software
Now that we know what the pricing and features look like for the different FreshBooks plans, let's explore what Xero can offer. Xero, as we've mentioned, also has three plan options—Early, Growing, and Established. 
Each of these plans gives you the ability to send invoices and quotes, enter bills, and reconcile bank transactions. In addition, all of the Xero plans include:
Unlimited users

Mobile app access

Inventory management software

Financial reporting and tracking with customizable Xero dashboard

Online payment acceptance

Asset management tool

Automatic bank feeds for multiple banks and accounts

Contact syncing and smart lists

Online purchase orders

Sales tax software

Online filing system

Over 700 integration options, including

payment processors

, time-tracking, and point of sale, and more

Built-in integration option for full-service Gusto Payroll (with associated costs)

Multi-layered security

Access to the Xero accounting mobile app

24/7 unlimited online customer support
Xero Early
The first Xero option, the Early plan, is going to be one of the most affordable accounting software solutions you'll find—but with limited functionality. At $9 per month, Xero Early will allow you to send five invoices and quotes, enter five bills, and reconcile 20 bank transactions. 
Because of these restrictions on your accounting capabilities, Xero Early is geared towards very small businesses or sole proprietors.
Xero Growing
The Xero Growing plan, on the other hand, will give your small business more functionality, but will also cost more: $30 per month. 
For this price, you'll no longer have the limitations associated with the Early plan—you'll be able to send unlimited invoices and quotes, enter unlimited bills, and reconcile an unlimited number of bank transactions.
Xero Established
The final Xero offering, the Established plan, is designed for larger small businesses who want additional capabilities within their accounting software. 
For $60 per month, therefore, Xero Established will give you all of the functionality of the Growing plan, as well as multi-currency options, expenses tools to capture and manage claims, and project management tools to track time and costs.
FreshBooks vs. Xero: Which Software Is Right for You?
Now that we've reviewed the details of both of these accounting software solutions, let's discuss the significant ways in which FreshBooks vs. Xero compare against one another.
By highlighting these crucial differences, you'll be able to determine which platform better meets your business accounting needs—and therefore, whether FreshBooks or Xero is the right solution for you. 
Ultimately, both software systems have their merits, but FreshBooks stands out in terms of their simplicity, usability, and time tracking. Xero, on the other hand, stands out in terms of users, billing, inventory tracking, and overall functionality.
Let's explain further:
FreshBooks vs. Xero: The Benefits of FreshBooks
As we mentioned, when comparing FreshBooks vs. Xero, FreshBooks wins when it comes to their simple and easy platform, as well as their time tracking capabilities.
Usability

Designed specifically with even the smallest small businesses in mind, FreshBooks stands out with the simplicity and ease-of-use of their platform. By all accounts, FreshBooks is approachable for all kinds of business owners, offering essential accounting functions without an overwhelming amount of features or options that may be unnecessary.

Additionally, as FreshBooks is priced almost solely based on the number of clients, even their lowest level plan gives you access to a full-suite of accounting tools—without the limits on invoicing and transactions that you see with Xero Early. 

Plus, if you need assistance with your software, FreshBooks gives you the option to call their customer service team, whereas Xero only offers online support. 

Therefore, at all levels of service, FreshBooks gives business owners the ability to easily and completely manage their core accounting operations as they need.

Time Tracking

Perhaps the most notable benefit of Freshbooks is their unlimited time tracking capabilities that come standard with all three plans. With Freshbooks, you can track time for your entire team, record time against a specific client, automatically bill for tracked hours, and add time entry notes. 

You also have the ability to track and manage your time by project, use the Freshbooks timer to track your hours in real-time on desktop or mobile, as well as activate the Freshbooks Chrome Timer to monitor your time while using other apps. Plus, Freshbooks includes weekly, monthly, and daily breakdowns of your tracked time. 

Although Xero offers time tracking through their Projects feature, this capability is only included in the Established plan and isn't as robust as the Freshbooks time tracking tools.

Overall, then, when comparing Freshbooks vs. Xero, Freshbooks' simplicity, user-friendly platform, and time tracking tools make it a worthy solution for very small businesses, especially freelancers or other business owners who work on a per hour basis.
Freshbooks vs. Xero: The Benefits of Xero
Despite the limitations you see with the Xero Early plan, when it comes to the Growing plan and above, Xero stands out (along with QuickBooks) as one of the most robust accounting software options on the market. Comparing FreshBooks vs. Xero specifically, Xero's users, billing, and inventory management features are some of the platform's most significant benefits.
Users

One of Xero's most simple, yet important benefits is that all of their plans accommodate unlimited users. This means you can set up multiple people in your organization—employees, accountants, advisors—with access to your Xero account, without having to pay an extra fee. Plus, you can control permissions for each user, dictating specifically what they can see and do within Xero.

Although seemingly small, this feature can notably help your business with collaboration and communication, as well as undoubtedly save you on unnecessary accounting expenses. Conversely, each Freshbooks plan only includes one user, and each additional user costs $10 per month.

Accounts Payable and Bills

Comparing Freshbooks vs. Xero, Freshbooks is more focused on tracking expenses, whereas Xero has greater capabilities for accounts payable—allowing you to manage and actually pay your business's bills. 

With Xero, you can schedule your payments, pay multiple bills with one transaction, and set up recurring bills. From the Xero purchases dashboard, you can see an overview of your bills and purchase orders, helping you manage cash flow and avoid late fees from missed payments. 

Additionally, you can email bills and documents directly to the Xero files inbox and use the side-by-side files tool to enter your bills with the file attached.

If you're running a business with bills that need to be paid on a frequent basis, these capabilities can be essential to staying organized, automating procedures, and saving time and money.

Inventory Management

Another weighty benefit Xero has, especially when comparing Freshbooks vs. Xero, is inventory management functionality. Freshbooks doesn't have built-in capabilities for inventory management, and although you could look for a relevant third-party integration option, Xero gives you the ability to bundle your accounting and inventory functions in one place. 

This being said, Xero's inventory management software allows you to manage your stock, track levels and values in real time, and monitor your best selling products and respective profit. In addition, Xero allows you to use their bulk import tool to add inventory items to your platform, as well as use the information from these items when creating quotes, invoices, purchase orders, and bills. 

Once again, if you have a business that needs to manage inventory, Xero is going to be able to offer you this capability, as well as their accounting and other essential features, without the hassle of finding another tool, or paying an extra service fee. 

Along these lines, then, Xero stands out against Freshbooks for the breadth of functionality they can offer your business, outside of core accounting capabilities. In addition to the accounts payable and inventory management abilities we just discussed, Xero also offers advanced features like purchase orders, asset management, and an integrated partnership with Gusto Payroll that are simply not present in Freshbooks' solution.

Moreover, Xero provides all of this functionality at a relatively affordable cost. Although the Growing and Established Xero plans are both more expensive than the Freshbooks Plus and Premium plans, the price difference is slight, especially considering all of the expansive features you receive with Xero's offerings.
Freshbooks vs. Xero: The Bottom Line
At the end of the day, both FreshBooks and Xero are solid choices when it comes to small business accounting software. Therefore, since you know your business best, the winner of FreshBooks vs. Xero will depend on your specific needs and which option will better serve those needs. 
That being said, however, based on this FreshBooks vs. Xero breakdown, we'd say the most essential differences between these two solutions relate to the kind of businesses they're designed to service.
With their connection to service-based businesses and on-the-go business owners, as well as emphasis on time-tracking, client information, and project collaboration, FreshBooks is probably better suited for smaller businesses—especially for those who are self-employed, freelance, or bill their services on an hourly basis. 
When it comes to Xero, on the other hand, this software is probably best-suited for small businesses who need more—those that have employees and would benefit from greater capabilities outside of basic accounting and bookkeeping. 
Nonetheless, with similarly priced offerings, three different plans to choose from, and overall user-friendly and accessible systems, either FreshBooks or Xero may work for your business—it all depends what, in particular, you're looking for. 
Plus, if you want to test out either of these platforms, both FreshBooks and Xero offer a 30-day free trial of their software, so you may choose to explore these solutions for yourself before making a final decision.
Buy FreshBooks Now For 60% Off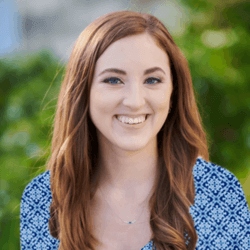 Randa Kriss is a senior staff writer at Fundera.
At Fundera, Randa specializes in reviewing small business products, software, and services. Randa has written hundreds of reviews across a wide swath of business topics including ecommerce, merchant services, accounting, credit cards, bank accounts, loan products, and payroll and human resources solutions. 
Read Full Author Bio