Your Guide to Choosing Zoho Books or QuickBooks Online
A good business accounting software can make your life as a business owner much easier, but choosing one can be a daunting task. If you've narrowed it down to two options, Zoho Books and QuickBooks Online, you might be trying to parse out the differences for yourself. 
To help you come to a decision, we've created this Zoho Books vs. QuickBooks Online comparison guide to explore the features of each software provider and how they can help your business.
Zoho Books vs. QuickBooks Online: What You Need to Know
When we're comparing Zoho Books and QuickBooks Online, it's key to note that both are cloud-based platforms, meaning they are hosted online and can be accessed from anywhere that you have internet access. 
They both offer you the ability to manage your accounting processes and offer various features, including invoicing and inventory management tools, integrations, and more. Below, we'll discuss each software in depth, then compare the two so you can decide which is better for your business. 
Zoho Books
We're going to start with Zoho Books and cover everything you'll get if you sign up for their services. They do offer a free trial period for new customers who want to try out the services before diving in and signing up for a monthly or yearly subscription.
Get Started With Zoho Books
There are three Zoho Books accounting plans you can sign up for depending on your business needs: Basic, Standard, and Professional. No matter which plan you choose, you'll have access to the following features:
Bank reconciliation

Credit notes

Custom invoices

Expense tracking

Mobile app

Multi-currency

Multi-lingual

Projects and timesheets

Recurring transactions

Sales approval

Sales tax

Tracking 1099

Zoho Sign integration
Zoho Books Basic

The Zoho Books Basic plan is their most simple plan, which can be good for small businesses that don't have extensive accounting needs. It costs $9 per month if you pay monthly, and $90 a year if you pay annually. As well as the features listed above, you'll also get up to 50 contacts, two users, and five automated workflows. 

Zoho Books Standard

If you opt for the level up, the Standard plan costs $19 monthly, or $190 annually. With this extra cost, you'll get some additional features—including up to 500 contacts, three users, and 10 automated workflows. Plus, you'll also have access to:

Bills

Vendor credits

Reporting tags

Purchase approval

Budgeting

Twilio integration

Check printing

Recurring bills

Zoho Books Professional

The most expensive and inclusive plan that Zoho Books offers is the Professional plan that costs $29 per month, or $290 annually. This plan allows for 500 or more contacts, 10 users, and a custom domain. It comes with every feature we've already listed in addition to:

Purchase orders

Sales orders

Inventory management
QuickBooks Online
The popular accounting software QuickBooks also offers a cloud-based, online product that you can use for your business accounting needs: QuickBooks Online. They also offer a free trial period, so, if after this review you're still unsure which software is best, you can try both for free before making a final decision. QuickBooks Online does come at a higher price point than Zoho Books, but it also offers a comprehensive feature-set. All of QuickBooks' plans include the following features:
Income and expense tracking

Tax deduction help

Invoices

Payment acceptance

Reports

Estimates

Sales tracking

Receipt organization

1099 contractor management
Additionally, every plan also comes with expert support from QuickBooks and app integrations
Buy QuickBooks Online Now for 50% Off
Quickbooks Online Simple Start

The Simple Start plan is the least expensive and robust QuickBooks Online option at $25 per month. It comes with only the features listed above and access for one user. The reports you can run are categorized as "general." There are also payroll add-ons you can opt for if you need payroll capabilities within your accounting software.

Quickbooks Online Essentials

The Essentials plan is $40 per month and allows customers up to three users on the account. In addition to everything you get with the Simple Start plan, you'll also get access to enhanced reports.

As well, you'll gain bill management and time tracking features to help you manage the money you owe to both vendors and your employees or contractors.

Quickbooks Online Plus

If you need inventory tracking capabilities, then the QuickBooks Online Plus plan is the one you'll want to go with. When you opt for the Plus plan for $70 per month, you get the added perk of tracking profitability and inventory tracking in addition to all of the other features the two previous plans come with. You also get up to five users with this plan, which is the most popular one QuickBooks Online offers.

Quickbooks Online Advanced

The most expensive option you have with QuickBooks Online is the Advanced plan at $150 per month. But this plan might be worth the cost for those who want the most robust set of features. You'll get everything included in the lower-tier plans along with more flexibility and options. The Advanced plan also comes with the following features:

Ability to customize access by role

Import and send batch invoices

Business analytics and insights

Enhanced custom fields

Dedicated account manager

On-demand online training
Zoho Books vs. QuickBooks Online: Feature Comparison
After looking at the features you can get from both QuickBooks Online and Zoho Books, and the cost at which they'll come, we can compare some of the exact features that are offered by the two.
When deciding between these two accounting software programs, you should first decide which features you'll absolutely need, and which would be nice to have. Then, as we compare the two you'll more easily be able to determine which will best meet your needs.
Zoho Books vs. QuickBooks Online: Inventory Tools
Both Zoho Books and QuickBooks Online offer you the tools you need to track your inventory effectively. These tools don't come with the least expensive plans that Zoho or QuickBooks offer, but they are part of their offerings.
For the inventory tools with QuickBooks Online you'll need to spring for the $70-a-month plan, and with Zoho Books you'll need the Professional plan for $29 per month.
Inventory Notifications

As a business owner, you never want to run out of your most popular products or anything essential to running your business. That being said, your accounting software can help you manage inventory.

Both services will offer you the ability to set a lower limit for your inventory so you never run out. Additionally, both platforms let you track your inventory and order more when you need to, as well as sort products into categories, add photos, manage vendor and cost information, and more.

Vendor Management

Both of these accounting software options will help you manage your vendors to keep track of who provides what to your business. You can even select preferred vendors with Zoho Books and send them your purchase orders right away.
Zoho Books vs. QuickBooks Online: Reporting
One of the key reasons to get accounting software in the first place is to more easily run accounting reports. These reports will help you judge the health of your business, inform larger financial decisions, alert you when things aren't going well, and more. 
Basics

Both Zoho Books and QuickBooks Online offer you the general reports you need to run your business, such as sales and expenses. These reports make it easier for you to determine whether you're spending money in the right places and how much your business is making.

Balance, Profit and Loss

Reports like your balance sheet as well as a profit and loss statement are both included in the most basic plans offered by Zoho and QuickBooks: $9 per month with Zoho and for $25 per month with QuickBooks Online.
How to Choose Between Zoho Books vs. QuickBooks Online
Now that you have information on the details of both Zoho Books and QuickBooks Online, you might be wondering what benefits each one has that can help tip the scales in one direction or another.
Zoho Books Benefits
One of the biggest benefits of Zoho Books is that it is considerably less expensive than QuickBooks' plans. Additionally, it can be used on Windows devices, while the QuickBooks Online app isn't compatible with this software. 
Another pro of Zoho Books is their customer service. Customer reviews consistently tout the quality and speed of Zoho Books' customer service.
QuickBooks Online Benefits
QuickBooks beats out Zoho Books easily when it comes to the integrations they offer. QuickBooks Online offers more than 400 business apps for you to use to run your business better. If integrations are important to you, this could make QuickBooks a better option. Another benefit of QuickBooks Online is the brand reputation and popularity. Because this company has been around so long and is used by so many, you'll easily be able to find an accountant who can use this software. Plus, there's a vast online community to help you troubleshoot any issues or improve your efficiency.
The Bottom Line
When comparing Zoho Books vs. QuickBooks Online, you should consider that they're both robust accounting software platforms with many of the same standard features. However, your specific accounting needs—as well as your budget—will determine which software is the better fit for your needs. 
If after reading this review you're still not sure how to choose between the two, sign up for a free trial of both and try them out for yourself before committing to one.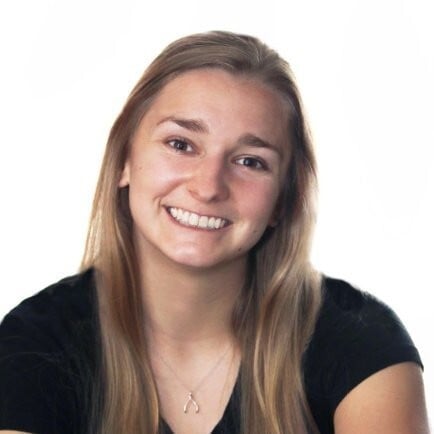 Nina Godlewski is a former staff writer at Fundera.
Nina worked to help make complicated business topics more accessible for small business owners. At Fundera, she focused on complex topics ranging from payroll management to launching a business. She was previously a staff writer at Newsweek covering technology, science, breaking news, and culture. She has also worked as a reporter for Business Insider and The Boston Globe.
Read Full Author Bio