Your Guide to Business Funding in Oregon
If you're looking to start a new business or finance an existing one in the Beaver State, the good news is that there are plenty of Oregon small business loans to consider. 
In fact, according to the SBA, there were 77,665 loans processed within the state in 2017.[1] And even though COVID-19 has impacted small business revenue and overall transactions, Oregon has still seen double-digit growth in terms of new businesses opening.[2]
That said, there are small business loans and financial assistance programs specifically designed for local businesses in Oregon. Some of these programs also take the form of bonds, funds, or block grants as well.
Here are a few of the best Oregon small business loan options:
Top 5 Oregon Small Business Loans
Local funding options in Oregon are more proliferate than they are in some other states, which bodes well for companies that want to secure financing options outside of term loans or other more traditional funding solutions.
State-sponsored programs can offer lower interest rates or other financial incentives that may even be more advantageous than lending itself. 
Here's more on some of the Oregon-specific small business loan options, as well as other incentive programs.
1. Entrepreneurial Development Loan Fund
Oregon's Entrepreneurial Development Loan Fund (EDLF) helps small businesses by offering direct loans to startups, small businesses, and microenterprises (small businesses with nine or fewer employees). These business term loans max out at $75,000, offer a maximum repayment period of five years, and a fixed interest rate of the prime rate plus 2%. 
These loans can be administered through Small Business Development Centers, the Oregon Association of Minority Entrepreneurs, Micro Enterprise Services of Oregon, and others. This program makes it much more affordable for small businesses and microenterprises to access capital, particularly as banks tend to be more reluctant to lend to smaller organizations.
2. Mercy Corps Northwest
Mercy Corps doesn't just issue Entrepreneurial Development Loans, they also offer three other loan programs designed to help businesses get access to funding throughout different growth stages. 
Mercy "Start-Up loans" are tailored for new businesses in the pre-launch stage, or for those that are less than a year old in terms of operations. These loans range from $500 to $20,000 and have average repayment terms ranging from six to 60 months. The loans come with a closing cost of 2%, and interest rates vary depending on the applicant. 
The Expand/Grow program offers loans ranging from $500 to $50,000, with the same repayment period range and closing costs as the Start-Up program, to businesses with at least one year of revenue or sales. 
Finally, Mercy Corps' Credit Builder/Incubator loan program offers what they call "small dollar business loans" that can help companies build business credit. Building credit as a business is an essential step toward improving chances of getting approval for larger loans in the future—like SBA loans or conventional bank loans. 
This program offers $1,000 to $2,500 loans with repayment terms ranging from six months to two years. Closing costs range from $25 to $50 depending on the specifics of the loan offer for qualified applicants.
3. Beneficial State Bank
Beneficial State Bank is a financial institution that puts community development at the fore. This means offering loans to small businesses throughout Oregon, among other initiatives. 
The bank's small business lending program puts emphasis on real estate development for affordable housing, commercial and nonprofit loans for expanding businesses and purchasing equipment, executing SBA and USDA loans, and building new businesses.
The bank's real estate loans include the acquisition and refinancing of commercial properties, including owner-occupied and non-owner occupied investment properties, medium- and long-term commercial real estate loans, and financing for multifamily properties, be they affordable housing units or those owned by investors.
As far as commercial and non-profits are concerned, Beneficial State Bank offers a slew of lending options to serve almost every need. These include equipment financing, working capital, lines of credit, and term loans. The same can be said for SBA loans: the bank participates in the Express, 7(a), and CDC/504 SBA loan programs. Beneficial State Bank also participates in the USDA Business & Industry loan program.
Perhaps one of the more unique loan options offered by Beneficial State Bank is their Business Builder loan. This loan ranges from $10,000 to $150,000 to help provide working capital or financing for asset and real estate purchases. This loan can take the form of a term loan of five years, or as a revolving line of credit for a six-year term.
4. Columbia Bank
Columbia Bank is a community bank based out of Tacoma, WA, and purchased Oregon-based Pacific Continental Bank back in 2017. This means Columbia Bank understands the unique needs of small businesses throughout the Pacific Northwest, and offers tailored attention to these clients that large national banks can't always provide. 
Given Columbia Bank's acquisitions, their menu of business banking offerings is quite substantial. Their lending programs offer a variety of unique small business financing products, including those geared toward the agricultural sector, cash flow loans, real estate lending, and funding for growing businesses. 
These include equipment financing, working capital loans, construction and land development loans, and general term loans.
Columbia Bank also offers commercial real estate loans and SBA loans. The bank is an SBA Preferred Lender, meaning that they can offer flexible underwriting terms and potentially shorter approval wait times.
5. People's Bank of Commerce
People's Bank of Commerce is another Oregon-based bank that offers an impressive suite of business loans. Their loan products primarily focus on construction and real estate, including commercial term loans, commercial construction loans, lending for contractors, and lines of credit. 
Some of these loans are broader than just real estate and development, of course, but if you operate in the real estate space, People's Bank of Commerce might be a great fit for you.
One of the more unique offerings from People's Bank of Commerce is their contractor loans. These are conforming loans (meaning they meet Fannie Mae and Freddie Mac purchase standards). The bank also offers SBA loans—like many of the other financial institutions on our list of the best Oregon small business loans.
Oregon Small Business Financial Resources
There are several state-based programs that can help small businesses access capital within Oregon, even if they're not loans per se. These options include bonds, block grants, and development funds. 
That said, here are three more programs you might want to investigate if you're looking into Oregon small business loans and business financing.
Oregon Industrial Development Bonds
Business owners in the manufacturing sector should consider Oregon Industrial Development Bonds, which offer a tax-exempt way to help finance land acquisition, factories or other buildings, and equipment to power this sector of the state's economy. 
The bonds are designed to help spur job creation and to make it more affordable for manufacturers to open or expand within the state. 
Bear in mind that these bonds are typically in excess of $5 million, which might make them prohibitive for small businesses that don't need that much capital.
Oregon Business Development Fund
The Oregon Business Development Fund offers a revolving loan with fixed-rate terms for businesses in the state to finance everything from land to working capital. Recipients have to create (or retain) jobs within the state. 
Most businesses need to work within manufacturing, processing, or distribution to be eligible—in other words, startups aren't necessarily the most likely recipients for financing. 
These loans are available in amounts up to $1 million, offer a maximum term of 20 years, come with a fixed interest rate that's tied to U.S. treasury bills plus an additional percent, and include a 1.5% origination fee.
Specialty Crop Block Grant Program
Since agriculture is such an important part of Oregon's economy, the state also offers block grants via the USDA to help farmers offer unique crops at competitive prices. 
Farmers who cultivate fruits, vegetables, tree nuts, nursery crops, or turf-type grasses are all eligible for funding to help them develop new cultivation techniques, agricultural innovations, or other efforts that can help improve the country's overall competitiveness as far as the agricultural industry is concerned. 
Recent grant totals range from $43,000 to $174,000 as well, meaning that small- and large-scale projects may be eligible for part of the overall funding that you may need.
The Bottom Line
Getting the right kind of financing means more than applying for and receiving a loan. Knowing what kind of loan is best for your business goes a long way and can save you significant money in the process.
That said, in many cases, starting your search by researching lenders and opportunities in your local area can be extremely useful. As you've seen here, there are many competitive options for Oregon small business loans—whether you're a startup or established manufacturing business.
And, if you can't get access to the capital you need locally, then you might widen your search criteria, turning toward national institutions or even online, alternative lenders.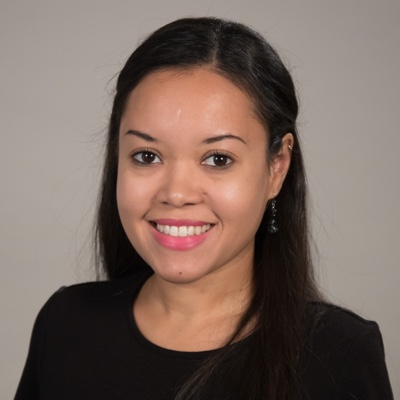 Sally Lauckner is the editor-in-chief of the Fundera Ledger and the editorial director at Fundera.
Sally has over a decade of experience in print and online journalism. Previously she was the senior editor at SmartAsset—a Y Combinator-backed fintech startup that provides personal finance advice. There she edited articles and data reports on topics including taxes, mortgages, banking, credit cards, investing, insurance, and retirement planning. She has also held various editorial roles at AOL.com, Huffington Post, and Glamour magazine. Her work has also appeared in Marie Claire, Teen Vogue, and Cosmopolitan magazines. 
Read Full Author Bio