Overview of Veteran Business Loans
Active-duty military, former members of the military, and their current spouses may be interested in a veteran business loan, often referred to as a VA business loan, to start or expand their business.
VA business loans aren't offered by theDepartment of Veteran Affairs (VA). Instead, veterans and spouses can find small business loans through the SBA and commercial lenders.
In this guide, we'll walk you through everything you need to know about veteran business loans, including how to qualify, how to apply, and your top options.
The Ultimate Guide to Veteran Business Loans
How to Qualify for a VA Business Loan
To receive a VA business loan, you'll need to meet some of the more general business loan requirements, such as credit score, financials and time in business. Additionally, you'll need to prove your veteran status. Generally, business owners in the following categories are eligible for VA business loans:
Active-duty military service members
Honorably discharged veterans
Service-disabled veterans
Reservists and active National Guard members
Current spouses of any veteran, active duty service member, reservist, or National Guard member
Widowed spouses of a service member who died in service or from a service-related disability
Veterans who received a dishonorable discharge are not typically eligible for VA small business loans.
If you fall under one of these categories and apply for a veteran business loan, you may need to provide a military ID or discharge papers, such as DD Form 214, to prove your veteran status.
A special note for service-disabled veterans: Make sure to make a note of your service-disabled status if you're applying for an SBA loan, as the SBA offers additional programs and benefits specifically for service-disabled veterans.
See Your Loan Options
How to Apply for a VA Small Business Loan
Now that you have a sense of the unique VA business loan requirements, let's break down the application process in greater detail.
Some of the processes will vary based on the lender you're working with, but much of the loan application will look the same—with lenders emphasizing the same factors, such as credit history, time in business, and business revenue. It's all about waiting for the right time to apply and putting your best foot forward in your loan application.
With this in mind, here's how to apply for a VA small business loan:
Best Veteran Business Loan Options
With all of this information in mind, let's walk through some of the best options for a VA small business loan.
As a reminder, many of your loan options will be the same as any other business. But the four options listed below each have a unique veteran-specific component.
1. SBA 7(a) Loans
The SBA 7(a) loan is the most popular type of SBA loan for small business owners. This loan, open to both veterans and non-veterans, offers up to $5 million to finance a variety of business needs. SBA 7(a) loans have long repayment terms—as long as 25 years for real estate—and low interest rates.
Previously the SBA offered the Veterans Advantage Program, which offered discounted or waived guarantee fees on 7(a) loans for veterans. However this program has since expired. The SBA does provide counseling and training to qualifying borrowers, which can aid the transition from military life to entrepreneurship.
See Your Loan Options
2. SBA Express Loans
Another SBA loan program veterans should explore is the SBA Express Loan program. SBA Express Loans are part of  the 7(a) loan program and offer loans up to $350,000 with fast approval decisions.
The SBA Express loan is one of the best alternatives to the Patriot Express loan—which was an SBA loan program exclusively for veterans. The Patriot Express loan program was terminated in 2013. Both veterans and non-veterans can apply for SBA Express Loans, but the SBA waives the upfront guarantee fee on SBA Express Loans for veterans who qualify. Normally, this fee is 2% to 3% of the loan amount. Veterans, reservists, national guard members, and spouses are eligible to have the fee waived.
Consult our guide for more information about VA SBA loans.
3. Accion
Accion is a nonprofit organization dedicated to helping small businesses grow and thrive, particularly those in underserved markets—including women, minorities, and veterans.
Through Accion, you can quickly and easily apply for a loan online, in-person, or over the phone. Accion has flexible requirements and can work with startups, businesses with average credit, and those within a variety of industries. Accion is also a particularly noteworthy microlender if you're looking for a smaller amount of financing.
Moreover, Accion can help you connect with peers, local organizations, and banks to help you through your financing and general business processes.
4. Military Reservist Economic Injury Disaster Loans (MREIDL)
This loan option, administered through the SBA, has a specific use case: Businesses that have an essential employee who is a military reservist called to active duty. 
Unlike other SBA loans, which are offered through banks and direct lenders, the SBA provides loans of up to $2 million through the MREIDL program.
This SBA veteran loan program is geared particularly toward small businesses that are unable to meet their operating expenses because an essential employee was called to active military duty. The loan helps small business owners cover their expenses until the employee can return.
If you own a small business that has struggled financially as a result of your active-duty military service or that of a key employee, consider applying for this program. You can qualify for a low-interest business loan (the current interest rate is 4%) that may be able to help your business get back on its feet.
The program allows for repayment terms up to 30 years. Collateral is required for loans over $50,000.
The Bottom Line
At the end of the day, if trying to determine how to qualify and apply for a VA business loan, the process is fairly straightforward. When it comes down to it, other than obtaining the necessary military identification, the remainder of the process will mirror any other type of business financing.
Therefore, whether you opt for an SBA loan or a loan from an alternative lender, remember that the best VA loan option will be the one that's most affordable for your small business.
See Your Loan Options
VA Business Loans: Frequently Asked Questions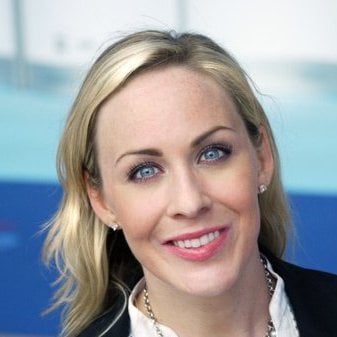 Meredith Wood is the founding editor of the Fundera Ledger and a vice president at Fundera. 
Meredith launched the Fundera Ledger in 2014. She has specialized in financial advice for small business owners for almost a decade. Meredith is frequently sought out for her expertise in small business lending and financial management.
Read Full Author Bio