Paying your employees correctly and on time is one of the many essential tasks you have to manage to keep your business running smoothly. While this can be a time-consuming and even confusing undertaking, there are payroll services to automate the process for you. However, with so many options out there, you may not be sure which to choose for your business.
Choosing a payroll software can be a daunting task, but we're going to break down the similarities and differences of two of the most popular ones on the market to help you make the right decision.
Both ADP and QuickBooks are huge names in the game when it comes to business management software. They're two of the most established companies around and offer some of the most comprehensive software options around. In this guide, we'll walk you through the details of ADP vs. QuickBooks Payroll so you can see which best fits your business.
ADP vs. QuickBooks Payroll: Overview
There's a lot to look at when comparing the payroll offerings of ADP Payroll and QuickBooks Payroll. We'll cover everything each product includes and the features unique to each software. Before we dive into the details, though, here is a high-level overview of the two products
Both of these payroll services are cloud-based systems that let you manage your payroll, as well as some other HR-related tasks, through multiple plan options. As you can see from the below chart, ADP and QuickBooks differ in their pricing structure (ADP is quote-based), included features, integrations, free trials, and more.
| | ADP Payroll | QuickBooks Payroll |
| --- | --- | --- |
| Plans | Essential, Enhanced, Complete, HR Pro | Core, Premium, Elite |
| Pricing | Quote-based | $45, $75, $125/month |
| Features | Tax filing, new hire onboarding, employee discounts, HR assistance | Federal and state taxes, automatic payroll |
| Employee Access | Included | Included |
| Integrations | With most major accounting software platforms | QuickBooks suite only |
| Free Trial | Not at this time | 30-day free trial |
ADP Payroll Plans and Pricing
The first payroll software provider we'll cover is ADP Payroll services. For the purposes of this comparison, we'll specifically look at ADP Run, which is designed for businesses with up to 49 employees. Within the Run suite, there are four plans to choose from with varying features.
Get Started With ADP Payroll
Essential Payroll
The Essential Payroll plan from ADP covers all of the basics you need if you're running a startup or a small business that simply needs payroll handled easily and quickly.
The Essential plan also offers tax filing and can help you with onboarding new employees, which can be a big plus for companies who are also looking for more HR functionality. All in all, the features that come with the Essential Payroll plan from ADP Run are:
Direct deposit
Payroll delivery
Robust reporting
General ledger interface
New-hire reporting
W-2s and 1099s
Tax filing
ADP employee access
Mobile app
HR tips and newsletter
State and federal forms and resources
HR checkups
Enhanced Payroll
With the Enhanced Payroll plan, you get everything that's included in the Essential plan, as well as a few more features. Those extra features include:
Check signing and stuffing
Poster compliance
State unemployment insurance
Garnish payment services
Background checks
ZipRecruiter
As you can see, this plan offers more in the way of HR-management tools to help with your hiring and onboarding processes.
Complete Payroll
This plan from ADP includes a host of built-in HR solutions, as well as all of the payroll features included in the Enhanced payroll. The additional features include:
HR HelpDesk
Employee Handbook Wizard
HR tracking
HR forms and documents
HR training and toolkits
If you don't have an in-house human resources department, this might be a great option for you to stay on top of all things payroll and HR.
HR Pro
For even more in the way of HR management, your last option is the HR Pro plan from ADP Run. This plan comes will all of the features made available to you in the other three plans we've detailed and then some more.
Those additional features include:
Enhanced HR HelpDesk support
Enhanced employee handbook support
Employer and employee training
Sexual harassment prevention and training
Legal assistance from LegalShield
With this plan, you'll get access to professionals who can help you with creating your employee handbook and with any questions or concerns you or your employees might have. You'll be able to access advisors for questions at any time, so you can be sure all your HR needs are covered.
It's also worth noting that if your business is larger than 49 employees or if you have greater payroll and HR needs, ADP offers additional options: ADP Workforce Now is designed for businesses with 50 to 1,000 employees. They also offer two enterprise-level solutions: ADP Vantage HCM is designed for businesses with more than 1,000 employees and ADP Streamline is designed for global businesses.
QuickBooks Payroll Plans and Pricing
QuickBooks offers three payroll plans for small business owners and, unlike ADP, they also provide their pricing information upfront. There's also the option for a 30-day free trial so you can try out the service before committing to a paid plan.
Buy QuickBooks Payroll Now for 50% Off
QuickBooks Payroll Core
The most basic plan offered by QuickBooks Payroll is their Core plan, which offers the payroll and HR basics, as well as automated tax help. This plan costs $45 per month plus an additional $4 per employee per month.
Here are the features included in the QuickBooks Payroll Core plan:
Full-service payroll
Auto payroll
Health benefits
Expert product support
Next-day direct deposit
Fast, unlimited payroll runs
Paycheck and tax calculation
Automated tax filing
Workforce portal
Payroll reports
This plan is ideal for small teams and was designed with them in mind. While it covers the payroll basics, if you need more functionality, then you may want to look to one of their higher-level plans.
QuickBooks Payroll Premium 
The next step up is the Premium plan, which offers all of the features in the Core plan plus more.
This plan costs $75 per month and then an additional $8 per employee per month. In addition to everything included in the Core plan, you'll get:
Same-day direct deposit
Workers compensation administration
HR support center
Expert setup review
Time tracking
If you think you'll need help with your time tracking and payroll setup, this plan could be the right fit for your business. If you still need more than this Premium plan has to offer, you have another option: the Elite plan.
QuickBooks Payroll Elite
QuickBooks' Elite plan comes with everything included in the previous two QuickBooks plans, but with a few added bonuses. It costs $125 per month and then an additional $10 per employee per month.
The additional features that come with Elite include:
White-glove setup
24/7 expert product support
Time and project tracking
Tax penalty protection
Personal HR advisor
As you can see, the Elite plan comes with significantly more resources and support. With 24/7 support and a personal HR advisor, it'll almost feel like you have your own HR-dedicated staff. Plus, their tax penalty protection can be a big pro for any business. In other words, if your business receives an IRS penalty based on the tax filings managed by QuickBooks, they will represent your business, help you resolve the issue, and, if need be, pay the penalty on your behalf.
ADP Payroll Pros
Now that we have a better understanding of ADP vs. QuickBooks Payroll, let's take a look at where each platform shines, as well as where they're lacking. First, let's take a look at the pros of using ADP for your payroll needs.
Integrations 
ADP has an extensive list of third-party integrations that span accounting software, time tracking, recruiting, benefits administration and more. This means if you use other software platforms to manage your business or employees, like Xero for accounting, or Homebase for time tracking, you can integrate it with your ADP payroll software.
Grows With Your Business
One big plus of ADP is that it's completely capable of growing with your business and designed with small businesses in mind. Not only do they offer different plans based on the number of employees you have, but they also offer different levels of these plans so you can find the right solution for your business—whether you just need payroll tools or you're looking for an all-inclusive HR management software. Whether your business is a handful of employees or you're a global enterprise, you can find an ADP payroll solution for you.
ADP Payroll Cons
Of course, every product comes with its downsides, and ADP is no exception. Most notably, they have one major con.
Pricing
The fact that ADP payroll does not offer their prices online is a drawback because it makes them less transparent. You have to contact ADP directly for a quote. While this makes them harder to compare to other companies, it doesn't necessarily mean you'll pay more. In fact, because you can get personalized pricing based on how many employees you have and the features you need, it could be more cost-effective—it's just not possible to know for sure.
QuickBooks Payroll Pros
There are some clear benefits of choosing to go with QuickBooks Payroll, especially if you already use other QuickBooks products for accounting or HR.
QuickBooks Integration
One of the good things about QuickBooks Payroll is that if you already use QuickBooks software to manage another aspect of your business, it will all integrate with one another. This means you won't have to manually update information between the platforms.
If you don't use another QuickBooks software, you have the option to add it on for an additional monthly fee. Therefore, if you're already a QuickBooks user—or want to explore more of their products in the future—this could be the better payroll solution for you.
Ease of Use
QuickBooks has had plenty of time to perfect their software and it shows in the usability of their product. Users consistently highlight how easy it is to use it when discussing why they chose QuickBooks.
"What I like the most about Quickbooks is their simplicity and just how easy it is to keep track of the important details. I didn't need to go through any training videos or FAQ tutorials. I pretty much started using their platform and immediately picked up on what to do," James Canzanella, owner of Isolated Marketing Nights, told Fundera.
QuickBooks Payroll Cons
Of course, there are some cons to using QuickBooks as well.
Lack of Third-Party Integrations
Where ADP offers integrations with dozens of third-party applications, QuickBooks mostly offers integrations with other QuickBooks software.
If you use any non-QuickBooks platforms to manage your other business operations, you'll need to manually enter information between the different platforms. Not only is this time-consuming, but it also increases your chances of mistakes due to human error.
ADP vs. QuickBooks: Alternatives
While both ADP and QuickBooks Payroll offer a solid feature set to manage your payroll and HR needs, you may have decided from this comparison that neither is the right fit for your business. If that's the case, here are two alternatives to consider as well.
Wave Payroll
A less expensive alternative to using ADP Payroll or QuickBooks Payroll is Wave Payroll. Wave offers free software for accounting and invoicing, but their payroll software is not actually free. Pricing depends on where you live: Wave Payroll costs $20 a month for states where they don't offer tax administration, and $35 a month where they do offer tax administration. It also costs $4 per employee per month no matter what state you're in.
With Wave Payroll, you can set automatic payroll on your own schedule, along with payroll reminders so you never forget to approve payroll. There's an employee portal so your employees can check-in online and see their payroll information like time off, pay stubs, and salary. While this is a fairly simple solution, it is also more affordable than many other products and easy to use, making it ideal for smaller businesses or those on a tight budget.
Gusto
A second alternative is Gusto Payroll. This is another software that can grow with your business as you need it to and can offer you everything from the basics of running payroll or approving time off to granting you access to HR professionals when you have a question or need support.
Gusto also offers their customers plenty of integration options for those services that they don't offer. So if you want to offer your employees 529 college savings plans or health savings accounts, you can add those on for an additional fee each month. This makes Gusto an incredibly customizable and flexible option to serve business's unique needs.
Get Started With Gusto Payroll
The Final Word
Choosing payroll software for your small business is a necessary task to keep your employees paid and your time freed up for other parts of your business. But choosing the right software for your company's size and needs can be difficult, especially when there are so many options out there to choose from.
We've reviewed ADP Payroll and QuickBooks Payroll in-depth, but the ultimate decision of which is right for your business is one only you can make. Each business is different and has unique needs, so spend time familiarizing yourself with both platforms (take advantage of QuickBooks free trial and contact ADP for a quote) before you make a decision. And keep in mind, if neither of these options works for you, there are plenty of alternatives to consider as well.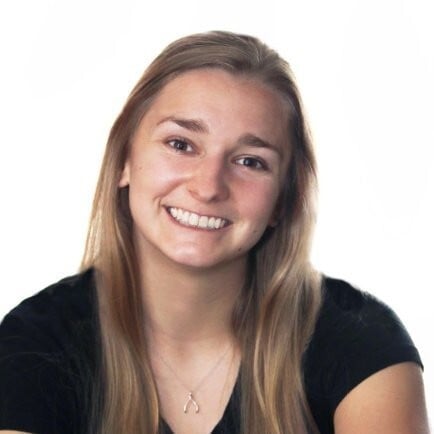 Nina Godlewski is a former staff writer at Fundera.
Nina worked to help make complicated business topics more accessible for small business owners. At Fundera, she focused on complex topics ranging from payroll management to launching a business. She was previously a staff writer at Newsweek covering technology, science, breaking news, and culture. She has also worked as a reporter for Business Insider and The Boston Globe.
Read Full Author Bio