10 Best Appointment Scheduling Software
If you run a business or you're starting one you know you can't operate your business optimally without a highly organized appointment scheduling system. But luckily for those businesses without the budget to hire a dedicated administrative assistant, there are tons of excellent, easy-to-use appointment-scheduling software programs available.
There are so many reasons to consider outsourcing your appointment scheduling to a software program. Beyond helping you reclaim valuable time previously spent away from running your business or serving your customers, using appointment scheduling software can increase staff productivity and improve your client experience—both of which are crucial for attracting and maintaining repeat customers.
So, in no particular order, here are the 10 best appointment scheduling software on the market.
10 Best Appointment Scheduling Software
We've chosen some of the most highly reviewed business appointment scheduling software on the market to give you a wide variety of options.
1. Setmore
Setmore receives nearly perfect starred reviews across most review sites, and for good reason. This cloud-based app is not only an easy-to-use scheduling tool with an intuitive drag-and-drop function, but it comes with additional team-management features, too.
Key features include:
Assign a staff member, service, and client notes to each appointment
Staff members can manage their own calendars
Send customers and staff customizable appointment reminders via SMS and email
Accessible via browser or smartphone
Schedule classes with multiple customers
Accept online payments with Stripe integration
Integrations with social platforms like Facebook, Instagram, and Slack
Syncs with Google, Outlook, and Office 365 calendars
If you're looking for a streamlined, no-fuss, but powerful appointment scheduling software, you can't go wrong with Setmore. But that's especially true if you're a very small business, as Setmore is free for business with one to four user account. For businesses with greater scheduling volume, Setmore's Premium plan is $25 per month and gives you access to 20 user accounts. The most expensive plan offered by Setmore in the U.S. and Canada is $89 a month and offers live booking as if you had your own receptionist.
2. Square Appointments
As a leader in small business payment processing solutions, it shouldn't come as a surprise that now Square is breaking into the appointment booking software market.
Square Appointments offers individual or small teams of service providers the intuitive, streamlined technology they've come to expect from their Square POS. Some of those user-friendly features include:
Customers can book online only during the times you set, with time automatically opened or blocked off from your synced Google calendar
Automatically send reminder emails and texts to clients
View employee schedules across multiple locations
View customer history (including purchase history and any notes)
Embed booking widget to your website and social platforms
It should also come as no surprise that this cloud-based software has a baked-in point of sale system: With Square Appointments, you can easily accept payments; manage your inventory; adjust prices for tax, tips, and discounts; and view sales reports, among other capabilities you'd find in your Square POS.
Square Appointment is free for individuals, though it gets pricier for businesses with employees: They charge $50/month for businesses with two-five employees, and $90 per month for six-10 employees. You'll need to contact Square for a quote if you have more than 10 employees.
Start Using Square Appointments for Free
3. Acuity Scheduling
Acuity Scheduling has many of the same core features as the previous two appointment scheduling software options on this list, but where they set themselves apart is in their robust customer-facing solutions.
When they schedule a session, your customer will digitally complete an intake form so you can gather important information about them ahead of their appointment. You can also offer packages, memberships, group classes, subscriptions, certificates, and add on additional services to give your clients even more optionality. Customers can pay instantly when they schedule, too.
Other Acuity Scheduling features include:
Synced calendars automatically update with new appointments
Integration with other digital tools, like QuickBooks, Google Analytics, and MailChimp
Manage multiple schedules from one place
Customer reviews cite excellent Acuity customer service
Acuity Scheduling is one of the few HIPAA-compliant appointment scheduling services currently on the market, so this may be the safest option for healthcare providers.
Pricing is reasonable, too. Acuity has a free option for one-person businesses, but with limited capabilities. Otherwise, they offer a $15 per month plan for solopreneurs at a single location, a $25 per month plan for managing six calendars, or a $50 per month plan for 36 calendars.
4. GigaBook
GigaBook is probably the most customizable appointment scheduling software on this list. Users can specify the staff, room, and equipment necessary for each appointment slot, and factor prep and breakdown time into each appointment so that your staff can plan their time properly. (Some customer reviews do say that there's a learning curve when you're first setting up GigaBook, however, as there are a ton of features to navigate.)
In addition to these detail-oriented scheduling capabilities, with GigaBook you can:
Use GigaBook's project management tool and to-do lists
View and download customized reports that track your growth
Accept payments through Stripe, PayPal, Authorize.Net, or Braintree
Integrate with QuickBooks
Sync up your personal calendar with Google Calendar, Office 365, or Outlook
Solo accounts start at $12 per month when paid annually, and an additional $7 per month to add staff or resources. If you'd like a custom booking system, you can contact GigaBook and they'll design one for you.
5. 10to8
If you're keen on interacting with your clients at every opportunity (as most small business owners likely are!), 10to8 offers one more channel for gaining valuable customer feedback.
Like other appointment scheduling software, 10to8 allows you to send automated appointment reminders, but here clients can respond to your messages to confirm, cancel, or request appointment changes. You can send messages via SMS, email, Facebook, Slack, or right from the chat feature on your 10to8 dashboard.
Here are a few more 10to8 features:
Customize client communications to align with your brand
Accept payments with Stripe, PayPal, and SagePay, without paying an additional fee
Manually set your availability, or link up with your personal character
Assign specific staff and rooms to appointment slots
View custom reports that track your growth
10to8 has five plans, designed to suit businesses in a range of sizes and which increase in features: Small Business is free, Basic is $9.60 per month, Grow is $20 per month, Bigger Business is $40 per month, and Enterprise is a bespoke solution with varying prices.
6. Appointy
Appointy is an online appointment scheduling software that enables users to schedule appointments (of course), classes, workshops, events, tours, rides, activities—essentially, however you offer services to your clients, Appointy lets your clients schedule it. Appointy has a huge suite of customization options, too, which increase with each plan.
Here are just a few of Appointy's robust capabilities:
Integration with your website and social media accounts
List your services on Google Reserve
Create gift cards, discounts, and deals
Add additional services to your appointments
Accept prepayments with Stripe, PayPal, and Authorize.Net
Customize your SMS and email reminders to clients
Appointy offers four plan tiers which, as we mentioned, increase in capabilities (and there are a lot of potential capabilities). The Free plan is suitable for the smallest businesses with under 100 appointments per month. After that, the Growth plan is $19.99 per month, Professional is $49.99 per month, and Enterprise—which is best for businesses with multiple locations—is $79.99 per month.
7. MINDBODY
This scheduling software is popular among gyms and other fitness or health-oriented businesses like yoga or pilates studios, and even spas. It offers everything you need to manage client appointments like text confirmations and waitlisting options as well. You'll also get access to some marketing tools when you sign up for MINDBODY.
Some of the MINDBODY features include:
Listings on the MINDBODY app to help users find your business
Class, appointment, and event scheduling
Unlimited staff accounts
24/7 customer support
1:1 set up and training
The least expensive plan from MINDBODY is going to be their Essential plan at $129 per month. They also offer an Accelerate plan for $239 per month and an Ultimate plan for $349 per month.
8. Calendly
Calendly is a great budget option for businesses or individuals. Even their free plan comes with integrations for Google Calendar, Outlook, and more. You can also integrate it with your business website so that customers can make appointments without ever leaving your site. When you start paying for the service you get even more advanced features like Zoom, Stripe, and MailChimp integrations.
The highlights of Calendly include:
Unlimited events scheduling
Calendar integrations
Reports on invited by source, campaign, event type
Over 700 app integrations
Free 14-day trial
The Basic plan is free and allows you to schedule one type of event but once you start paying for the service you can schedule an unlimited amount of events. The Premium plan will cost you $8 per month per person and the Pro plan is $12 per month per person.
9. Fresha (formerly Shedul)
This software is the best for salons and spas. It's a free software available for businesses in need of basic scheduling for their clients.
Fresha features include:
Unlimited calendar bookings
Unlimited team members
Unlimited locations
Unlimited reporting
There is a paid version called Fresha Plus for 2.19% + $0.20 per transaction. When a customer books using the service, the fee is collected. With this paid version you get added features like no-show protection, marketing tools, and a full point of sale system.
10. AppointmentPlus
This is another software out there that's HIPAA compliant and can be used by doctors and for scheduling medical appointments. This service is used by Fortune 500 companies and small businesses alike.
AppointmentPlus features include:
Email appointment notifications
Event scheduling
Schedule templates
Extra appointment fields
The least expensive plan is the Bronze plan at $45 per month and is designed for individuals or small teams that don't need all of the bells and whites. Plans then increase in price from there with the Silver package at $69 per month, the Gold package at $99 per month, and the Platinum plan at $199 per month.
Which Appointment Scheduling Software Is Right for You?
As we mentioned, the 10 appointment scheduling software applications listed here can suit most small businesses, regardless of size or industry. Some of them are best for specific types of businesses as well.
Also, it makes sense to choose the software whose features you and your staff actually need and feel comfortable using. For some, that may mean a simple and streamlined appointment scheduling tool, like Square Appointments. But other businesses may need the bells and whistles that a tool like GigaBook or Appointy offer, especially if you need to keep track of several rooms, staff, and resources when scheduling your services.
But remember that all of the appointment scheduling software choices listed here, and many that aren't, offer either free plans or free trial periods. Take advantage of this free appointment scheduling software (or free at least through the trial period) to test out several tools, then settle on the software that works best for you, your staff, and your customers.
With these 10 appointment scheduling software options, you can outsource complex, time-intensive (and, frankly, unexciting!) scheduling tasks to your laptop or smartphone. That way, you can spend more of your time taking care of your clients.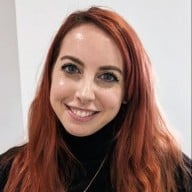 Contributing Writer
at
Fundera
Caroline Goldstein is a contributing writer for Fundera.
Caroline is a freelance writer and editor, specializing in small business and finance. She has covered topics such as lending, credit cards, marketing, and starting a business for Fundera. Her work has appeared in JPMorgan Chase, Prevention, Refinery29, Bustle, Men's Health, and more.
Read Full Author Bio