When you're a small business owner, managing your team can be critical to your success, especially when it comes to behind-the-scenes processes like payroll, onboarding, recruiting, and more. This being said, however, as important (and often complicated) as these operations are, they're all the more complex when you're juggling different software platforms and trying to implement multiple processes across these systems.
Therefore, you might decide to explore all-in-one systems that give you the ability to manage the entirety of your small business HR tasks in one place—like Paycom or ADP. Is Paycom or ADP right for your business? We're here to help you find out. In this guide, we'll compare Paycom vs. ADP, discussing the features each system can offer your business, as well as pricing. Plus, we'll offer some top alternatives for smaller businesses that may not need everything included in these platforms—so that you have all of the information you need to determine what's best for your payroll and HR needs.
Overview
When it comes to business HR, it's very likely that you've heard of ADP. ADP has been working with small businesses since the 1950s and has name recognition in the industry similar to QuickBooks in the accounting industry. This being said, ADP offers a variety of products designed to serve a range of payroll and HR needs for business owners. Of these products, ADP Workforce Now is ADP's all-in-one platform, an HR and payroll software that provides multiple functions within one system.
Although Paycom may not have the same name recognition as ADP, their software is most equitable to ADP Workforce Now—it's a comprehensive software system designed to streamline multiple payroll and HR processes in a single platform. Therefore, due to the overarching similarities between Paycom and ADP Workforce Now, we'll be comparing these two products specifically to see what they can offer your business.
With this initial distinction in mind, Paycom and ADP Workforce Now are similar in a handful of other ways. Both of these solutions are cloud-based, storing data securely in the cloud and giving you access to your account anywhere you have an internet connection. Additionally, both Paycom and ADP include highly functional self-service mobile apps for employees, in-house expert customer support, and tools designed particularly with the goals of eliminating manual tasks and streamlining processes and their efficiency.
All of this being said, though, there are differences between Paycom vs. ADP Workforce Now as well—which we'll explore in detail below. For a summarized comparison, however, you can consult the following chart:
Paycom vs. ADP Comparison
Paycom
ADP Workforce Now

Pricing

Quote-based pricing

Quote-based pricing

Plans

All-in-one, single software plan

Four package options available, features vary based on package

Notable Features

Advanced automation and customization throughout all tools
Direct Data Exchange tool to manage use of the system
Single sign-in platform that automatically syncs data across all parts of the system

Four packages to choose from, including one that focuses on compliance
Highly customizable and advanced reporting tools
Additional products available from ADP, plus third-party integration options

Integrations

Offers a few add-on services through their own system, like ACA-specific tool

Variety of third-party integrations available across multiple product categories

Mobile App

Self-service app available for iOS and Android

Self-service app available for iOS and Android

Customer Support

Phone and email support available

Online and phone support, setup and training services also available

Best For

Larger businesses that have more advanced payroll and HR needs

Small to medium-sized businesses that want to streamline their processes but don't need an enterprise-level solution
Paycom Features
Keeping this summary in mind, let's break down some of the features that Paycom has to offer. As an all-in-one, enterprise-level platform, Paycom's feature set is extensive. Therefore, we'll be exploring some of the top highlights, especially as they compare to ADP. Of course, if you have any questions about individual features or are interested in additional details, you can talk to a Paycom representative for more information.
As we've mentioned, Paycom is a comprehensive payroll and HR software designed to accommodate several processes in a single system. Thus, Paycom only offers one version of their service, although certain add-ons are available based on your business's needs.
Overall, Paycom differentiates their capabilities through five different categories—payroll, time and labor management, HR management, talent acquisition, and talent management.
To summarize these features:
Payroll
Run the entirety of the payroll process from setting up employees and their deductions to actually paying them
Receive automatic payroll tax management: Paycom will complete, file, and pay your payroll taxes
Give employees access to their pay stubs, earnings and deductions, and track time through the Paycom self-service app
Manage additional payroll tasks like expense reimbursements, reporting, mileage tracking, and more
Time and labor management
Allow employees to submit time, use physical or web time clocks, manage and sync submitted time, customize time tracking for holidays, shifts, and other rules
Use scheduling software to create schedules; give employees access to view their schedules and swap shifts
Manage employee PTO and requests
Generate time and labor reports, including real-time reports and monitor labor distribution
HR management
Set up and administer employee benefits packages; allow employees to enroll in benefits through the self-service app
Create, assign, and store HR documents and forms; set up tasks and workflows for onboarding
Manage government compliance for COBRA, ACA, EEOC, etc.
Use manager portal for managers to review employee requests, conduct performance reviews, as well as search job applicants and schedule interviews
Develop employee satisfaction surveys, receive feedback, and track results
Use Direct Data Exchange to manage employee usage vs. managers and receive a real-time ROI for the software
Talent acquisition
Distribute open positions across online job boards and manage postings
Maintain applicant tracking system for resumes and candidates to be interviewed
Run background checks on candidates and verify employment eligibility for new hires
Create a process for onboarding with new hire documents and checklists
Talent management
Conduct performance reviews, create performance goals, and develop a directory of company positions and requirements
Develop and manage a compensation budget
Create training programs and allow employees to complete them through the self-service app
Allow employees to use Ask Here within the self-service app to ask questions and get answers from business management
Here, you can see some of the navigation options on the Paycom employee self-service app, including the unique Ask Here feature. Image source: Paycom.
On the whole, although this list only touches on some of the functionality included within each part of the Paycom software, Paycom offers extremely detailed and customizable tools, all of which sync together and reduce the need for manual data entry or initiated transfers. You can access every part of the platform through one login and generate reports across the system—incorporating data from multiple years, EINs, and locations within the software.
Plus, you have access to perhaps one of the most notable Paycom features: the employee self-service app. This app is available for both iOS and Android devices and gives your employees the ability to manage all of their necessary tasks from onboarding to benefits to performance reviews and more.
All in all, you can see how Paycom is often considered an enterprise-level payroll and HR software, as it not only allows you to manage several processes at once, but also offers significant automation, customization, and advanced tools.
ADP Workforce Now Features
So, how does ADP Workforce Now compare against Paycom in terms of features? Well, despite the similarities we discussed above, ADP actually structures their platform differently than Paycom. Whereas all of the capabilities Paycom has to offer are bundled into a single software solution, ADP breaks their platform into four different package options: Essential, Compliance, Talent, and Complete.
In this way, like many other HR or payroll services, the specific features you receive will depend on which package you choose. However, each of the four ADP Workforce Now packages includes payroll, tax, and HR management tools, but with the higher-level plans, you'll also receive enhanced HR features, benefits administration, recruiting and talent capabilities, and more.
Essential 
The Essential plan includes some of the core tools you need to automate your payroll and HR processes, such as:
Real-time payroll processing with customizable hours, earnings, deductions, and adjustments
Expert tax filing and payment services
Built-in reports and custom report builder
Compliance management tools and reporting
Integrated onboarding experience with new hire workflows
HR recordkeeping and policy acknowledgments
Employee development tracking
Customizable portal with self-service tools for employees
Compliance
The Compliance plan, as the name implies, adds to the tools from the Essentials plan, with a focus on managing payroll compliance. With this plan, you'll receive:
Compliance guidance and federal and state compliance reporting
HR document and policy toolkits, job description templates and wizard, and employee handbook wizard
HR document library, alerts, and tools
Employer helpdesk access staffed by HR professionals
Talent 
According to ADP, the Talent plan is the most popular of their four options, and although it includes all of the features of the Essentials plan, it does not include the enhanced HR tools from the Compliance plan. Instead, this package offers:
Benefits administration
Plan configuration and management; mobile enrollment for employee benefits
Library of benefits reports, compliance management and reporting, open enrollment management dashboard
Invoice auditing and carrier connections, ACA services
Recruiting management
Integration with online job boards, talent communication, interview scheduling, and offer letter management
Mobile career site for candidates; onboarding integration
Requisition process and reporting
Insights into key metrics including sourcing efficiency, cost, and time to hire
Talent management
Customize performance goals and reviews with review templates
Support for employee self-evaluations
Performance and compensation tracking, configurable merit and budget guidelines
Dashboard to view trends
Complete 
Finally, the ADP Complete plan includes all of the capabilities of the previous plans, as well as an enhanced analytics feature set which provides:
Easy access to key HR metrics and trends with team, department, and timeline comparisons
Mobile view of C-suite insights
Actionable insights on turnover, overtime, etc.
Customizable and shareable reports
Thresholds for aligning and monitoring performance
Benchmark metrics against HCM data-set (this feature is optional)
Regardless of which plan you choose, like Paycom, ADP Workforce Now includes an employee self-service mobile app for iOS and Android devices that allows your team to manage their time, benefits, and pay. Within this app, managers can also review and approve requests, as well as view analytics, access employee information, and communicate with their team.
Here, you can see the manager view of the ADP app where managers can approve time-off requests, among other tasks. Image source: ADP.
Moreover, ADP also offers a number of options for integrations with third-party tools, something that Paycom does not offer. With ADP, you can connect to top accounting software systems like QuickBooks and Xero, as well as enterprise resource planning platforms, time and attendance tools, productivity and collaboration solutions, point of sale systems, benefits platforms, and more.
Overall, although ADP can provide a similar level of functionality to Paycom with their Workforce Now Complete package, they also offer a wider variety of options for businesses that don't need the full range of HR features that Paycom includes. On the other hand, even though ADP's platform is highly functional, flexible, and customizable, it does not reach the same degree of advanced automation and enterprise-level tools that Paycom offers.
Get Started With ADP Payroll
Paycom vs. ADP: Pricing
Unfortunately, it's very difficult to evaluate Paycom vs. ADP Workforce Now in terms of pricing. Both Paycom and ADP are quote-based services, meaning you have to work with a representative from each respective company to determine what costs will look like for your business.
This being said, however, it is worth considering some of the factors that may influence the overall pricing you receive for either solution. First, with ADP, the pricing will certainly vary based on which of the four packages you choose—more than likely, the price of the Complete plan will be greater than any of the other three options.
Additionally, for either Paycom or ADP, you might find that the size of your business, number of employees, payroll schedule, and other similar factors will play a role in your cost. Generally, you'll see that many payroll or HR software platforms that specify their pricing upfront charge a monthly subscription fee plus a per-employee monthly fee.
Moreover, because neither of these services offers transparent pricing, you should also keep in mind other costs you may incur, including setup fees, tax form fees, cancellation fees, and similar extraneous charges. Ideally, you won't face any of these types of fees, but it's worth asking either ADP or Paycom if they charge in these instances.
Ultimately, the lack of upfront pricing makes it nearly impossible to compare the cost of Paycom vs. ADP, or either of these solutions against any other alternatives, for that matter. Therefore, although you might assume that as an enterprise-level platform, Paycom will be more expensive than ADP Workforce Now, you won't know definitively unless you work with each company to receive a customized quote for your business.
Paycom vs. ADP: Reviews
When comparing two business solutions, HR or otherwise, it's always helpful to consult user reviews to get a better sense of how other business owners feel about their experience with each platform. User reviews can be particularly helpful with solutions like Paycom and ADP, which don't offer pricing upfront, so you have access to more information to use in your comparison.
Overall (and perhaps, unfortunately), ADP Workforce Now and Paycom fare very similarly across internet reviews. Both of these providers seem to have a healthy mix of wholly positive and well-balanced reviews, with a few negative reviews as well.
In particular, reviewers of Paycom highlight the range of features, the customizable flow of the system, the helpful customer support resources, as well as the employee self-service app and portal. Along these lines, many business owners specify how using one or many of the Paycom features helps them save time and streamline processes. On the other hand, some users critique the complexity of the system, mentioning that it's not very straightforward and isn't always easy to use. Some users also write that the platform is expensive.
When we talked to Mike Falahee, owner and CEO of Marygrove Awnings—who has used both platforms—he said:
"In our experience, Paycom is the best. It offers an all-in-one affordable software which covers all the main areas of a business."
He also mentioned that Paycom reduces the pressure on his HR staff, increases the efficiency of processes, and enables him to spend more time on other aspects of his business.
With ADP Workforce Now, online user reviews focus on the platform's compliance tools, payroll tax capabilities, and employee self-service portal. Additionally, many reviews specifically mention ADP's reporting tools and how easy, customizable, and useful they are. Although some reviewers mention that there are some bugs with the system, many more users write about ADP's ease of use in comparison to Paycom.
On the other hand, however, users also critique the lack of customization capabilities with certain ADP features, as well as report issues with the flow of the system between different tools. Plus, just like Paycom, some reviewers write that the ADP pricing is expensive and not on par with competitors.
According to Yannize Joshua, managing partner of The Teknique Agency, however, the best part of ADP is their customer experience. She told Fundera: "My company has been using ADP for six years. They take the guesswork out of the payroll process; if you have any questions, there is always someone who has an answer for you, and their follow-through is second to none. I recommend ADP to every small business I know. It has been a lifesaver and a trusted partner in the growth of our business."
Paycom vs. ADP Workforce Now: How They Compare
Ultimately, unlike some payroll and HR software comparisons, like Gusto vs. QuickBooks Payroll, for example, it's much more difficult to evaluate the ADP Workforce Now vs. Paycom comparison in terms of individual features or overall cost.
Despite the different ways these two services are structured, both Paycom and ADP Workforce largely offer similar features—and at the end of the day, they both include the tools you need to streamline your payroll and HR processes in one place. Plus, without getting a customized quote for your business, it's impossible to compare Paycom vs. ADP in terms of pricing.
Therefore, this comparison largely comes down to the depth of the payroll and HR features you're looking for and the size of your business. As we've mentioned, Paycom is certainly an enterprise-level solution, designed to work with larger businesses that have advanced payroll and HR needs and could significantly benefit from an all-inclusive system to manage their processes.
Within the Paycom system, you'll not only receive the same features as you would with ADP Workforce Now, but also a greater level of automation, customization, and detail. If your business needs this level of specificity, Paycom may very well be the best solution for you.
On the other hand, ADP is much more approachable for small to medium-sized businesses that want to streamline their payroll and HR processes. With their four plan options, you can choose the ADP package that most wholly meets your business's needs and receive comprehensive, easy-to-use features. In this way, ADP is the top alternative for businesses that don't necessarily require all of the capabilities that Paycom offers. If you think you would be overwhelmed by all of the detail and tools that are part of the Paycom system, it's very likely that one of the ADP Workforce Now packages could be the right payroll system choice for you.
Moreover, it's also worth mentioning that although, objectively, Paycom includes more features than ADP, ADP also provides one notable capability that Paycom does not—third-party integrations. Along these lines, ADP allows business owners to manage a variety of processes within one system, but in a different way than Paycom does. Therefore, if you'd prefer a more plug-and-play oriented platform, you'll find this with ADP Workforce Now.
Top Alternatives
Ultimately, because ADP and Paycom are so expansive in their product offerings, we thought it was important to discuss a few top alternatives that might be more approachable for newer and smaller businesses. Although there are a number of solutions to choose from, if you're looking for something a little different than Paycom or ADP Workforce Now, you might consider these two options:
Gusto
Gusto is a payroll and HR software platform that offers three different plans: Core, Complete, and Concierge. Gusto also has a new option for contractor-only employers, who simply pay the $6/employee rate and no base price. With the Core plan, you'll receive full-service payroll, employee self-service and profiles, health benefits and workers comp administration, and paid-time-off policies. Although the Core plan is mostly payroll-focused, with the Complete and Concierge plans you'll have access to a wider variety of HR features, including employee onboarding, time tracking, surveys, and more.
This dashboard shows benefits management within the Gusto system. Image source: Gusto.
Pricing for Gusto Payroll starts at $39 per month, plus $6 per month, per person. Overall, Gusto is a much simpler system than either ADP or Paycom; however, it's a competitive option for smaller businesses with less complex needs. If your business wants to start automating payroll, as well as some HR tasks, Gusto is certainly worth considering—especially since you'll know how much it will cost your business upfront.
Get Started With Gusto Payroll
Zenefits
For a smaller Paycom and ADP alternative with a greater focus on HR tasks, you might look into Zenefits. Like Gusto, Zenefits offers three different plan levels: Essentials, Growth, and Zen. With the Essentials plan, you'll receive tools for hiring and onboarding, managing employees, time tracking, document management, reporting, and more. The Growth and Zen plans expand on the HR capabilities of the Essentials plan, each offering compensation and performance management tools, with the Zen plan also offering well-being tools.
This dashboard shows the employee management tools within the Zenefits platform. Image source: Zenefits.
Unlike Gusto, payroll is not included automatically with any of the Zenefits plans. This being said, however, you can add payroll capabilities for $6 per month, per employee. Overall, Zenefits does not charge a monthly base fee, but only a per-employee monthly fee—starting at $10 per month, per employee for the Essentials plan. Again, like Gusto, Zenefits is a fully functional, yet much simpler, system in comparison to ADP and Paycom. Therefore, if you're looking for an HR-specific solution for your smaller business, Zenefits may be worth considering.
Get Started With Zenefits
Bottom Line
At the end of the day, although choosing the right payroll and HR platform may seem like a complex task, taking the time to find the best fit will save your business time (and hopefully money) in the long run. This being said, although Paycom and ADP Workforce Now are similar in many ways, deciding between these two solutions will largely come down to the breadth and specification of your business's needs.
As we've discussed, if you're a larger business looking to manage many processes within a single system—using the most advanced automation and customization tools available to you—Paycom will likely be a better choice. On the other hand, if you don't need the functionality of an enterprise-level solution, but are still looking for a fully functional, scalable, and accessible system, it's very likely that an ADP Workforce Now package will be a worthwhile choice for your business.
In addition, it's also possible that neither of these all-in-one platforms is right for you. In that case, you'll want to consider top alternatives that are more wholly geared toward smaller businesses.
If you're having trouble deciding between Paycom vs. ADP, one of the best things you can do is try the platforms for yourself—both Paycom and ADP provide demos, and many other payroll and HR providers offer free trials. By actually using a software system, seeing the interface, and testing the features, you'll have a much better sense of how it can (or can't) meet your business's needs.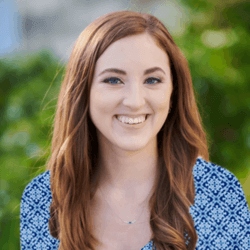 Senior Staff Writer
at
Fundera
Randa Kriss is a senior staff writer at Fundera.
At Fundera, Randa specializes in reviewing small business products, software, and services. Randa has written hundreds of reviews across a wide swath of business topics including ecommerce, merchant services, accounting, credit cards, bank accounts, loan products, and payroll and human resources solutions. 
Read Full Author Bio