Zoho Books vs. Xero: Which Is Best for Your Business?
Keeping your business finances in order is of the utmost importance for any business owner, and accounting software is a key tool to help you do just that. But choosing a business accounting software can be difficult, and even if you can narrow it down to a few options, you might still be unsure whether you're making the right decision.
In this guide, we'll go over the details of two of the top options you've likely come across in your search for accounting software: Zoho Books and Xero. Both of these options will give you the basic accounting features you need, but each offers unique capabilities and different price points as well. Below, we'll cover all of the details you need to know to choose the right software for your business.
Zoho Books vs. Xero: An Overview
When you're trying to compare two accounting software platforms, there's a lot of information for you to try and sift through. Hopefully, our review will help you figure out which service is a better fit for your business, as well as which features you need.
We'll dig into all the details, but to start, here's an at-a-glance comparison of Zoho Books vs. Xero.
Zoho Books

Xero

Basic, Standard, Professional

Early, Growing, Established

50, up to 500, more than 500

Five invoices with the Early plan; unlimited invoices and quotes with Growing and Established

– Custom invoices
– Recurring transactions
– Budgeting
– Expense tracking

– Invoices and quotes
– Reconcile bank transactions
– Multi-currency
– Expense tracking

Payment gateways like Stripe and PayPal, among others

More than 700 third-party integrations available 

Email, live chat, and phone support 24 hours a day five days a week

– Usability
– Tax help
– Reports

– Integrations
– Mobile app
– Unlimited users and contacts
Zoho Books: Plans and Pricing
Zoho Books is a web-based accounting software platform with three distinct plans: Basic, Standard, and Professional. To better understand the features and cost of each, we'll break each one down individually.
Zoho Books Basic
This is the most basic plan that Zoho Books offers and it's probably most ideal for freelancers or business owners who don't have too many accounting needs. The Basic plan costs $9 per month or $90 per year when paid annually. With this plan, you get up to 50 contacts (businesses that you can invoice and pay) and two users (you and your accountant). 
Features of the Zoho Books Basic plan include:
Invoices

Estimates

Time tracking

Expense tracking

Client portal

Financial reports

Bank reconciliation

Credit notes

Sales approval

Multi-currency

Multi-lingual

20 custom filters per module

Sales tax

1099 tracking

Recurring invoices and expenses

Payment reminders 
The recurring invoice option is a huge plus for Aaron Luther, Senior Growth Manager at AlltimePower. "I can create a recurring invoice that automatically repeats every month and can even auto-charge clients who have added their credit card to the payment portal. This feature alone saves me two to three hours a month," Luther told Fundera.
Zoho Books Standard
Everything that comes in the Basic plan also comes in the Standard plan but it costs $19 per month ($190 annually) for those added features. The next level up from Basic, the Standard plan allows up to 500 contacts and three users. It comes with all of the features in the Basic plan, plus:
Bills

Vendor credits

Reporting tags

Purchase approval

50 custom filters per module

Ability to print checks

Recurring bills

Twilio integration
Zoho Books Professional
The Professional Zoho Books plan builds on the previous two even further. It costs $29 per month (or $290 annually) for an unlimited number of contacts, 10 users, and automated workflows. Additional features include: 
Custom domain

Purchase orders

Sales orders

Inventory tracking and management

100 custom filters per module
With all of these features and the number of contacts and users you get, this plan is great for small to medium-sized businesses.
Zoho Books Add-Ons
If you need to expand your functionality, there are three different add-ons you can use to supplement any of the plans above. You can add a user for an additional $2 per month or $20 per year. Additionally, you can add snail mail credits, meaning you can send out physical invoices or estimates to your clients. Credits cost $2 each and you'll need one credit per domestic invoice or estimate and two credits for international customers. Lastly, you can pay $5 per month or $50 per year to auto-scan your invoices to automatically import your data.
Xero: Plans and Pricing
Like Zoho Books, Xero is a web-based accounting software system with three plans: Early, Growing, and Established. You'll also have access to a mobile app to manage your accounting from anywhere, as well as hundreds of third-party integrations and generous user and contact permissions with their two higher-level plans. Let's take a closer look at what each Xero plan offers.
Xero Early
The least expensive plan that Xero has to offer costs the same as the least expensive Zoho Books plan, they each cost $9 per month. But the Early plan from Xero only includes five invoices, quotes, and bills each month. You can also reconcile 20 bank transactions. 
No matter which Xero plan you choose, you can expect all of the following features:
Invoicing

Inventory

Quotes

Purchase orders

Bank connections

Bank reconciliations

Bills

Reporting

File storage

Dashboard

Fixed assets

Sales tax

Contacts

Users

Payments

Mobile app

Gusto payroll integration (for an extra fee)

Additional integrations

Security

Customer support
Xero Growing
Once you upgrade to the Growing plan with Xero, the biggest difference is that you'll be able to send unlimited invoices and quotes for $30 per month. This plan also allows you to enter unlimited bills and reconcile unlimited bank transactions each month.
Xero Established
Finally, Xero Established costs $60 per month and builds on the unlimited allowances of the growing plan by allowing you to work with over 160 currencies. You'll also have access to Xero Expenses to track and manage expense claims, capture expenses and paper receipts using the Xero mobile app, track expenses with categories and labels, use multiple line items, assign expenses to projects, and more. Additionally, Xero Established comes with project management features so you can track time, enter expenses, record deposits, and more.
Where Zoho Books Wins
Now that we've gone over the prices and the features of both Zoho Books and Xero, let's explore why you might choose one platform over the other. As you can tell, the pricing is fairly similar, so for many business owners, it will come down to the nitty-gritty details.
If You Use Other Zoho Products
Zoho Books can be a great product for any business owner, but it's especially useful for those who already use a Zoho product for another part of their business. Zoho is actually a complete cloud-based software suite that offers various tools for projects, HR management, CRM, IT management, and more. 
If you are already a Zoho user, it could make sense to choose Zoho Books for your accounting needs so you can stay within the same platform.
Get Started With Zoho Books
"We made the switch from QuickBooks to Zoho Books for several reasons, the most important being flexibility," Kyle David, CEO of The Kyle David Group, told Fundera. "[It] syncs with Zoho Projects, so time logs and tasks can be tracked transparently."
Add-Ons
Zoho is incredibly flexible in that it allows you to opt for add-ons instead of completely upgrading to their next tier plan. If you simply need an additional user or two, you don't have to completely upgrade, you can simply pay for the extra user. This is a really nice option to have, especially for businesses that don't feel they'd particularly need to upgrade for other reasons.
Reports
There is a dashboard view of Zoho Books where you can see all of your receivables, sales, and expenses. You can also navigate to the Reports module in the software to see more in-depth reports on your business. You'll be able to see the basics, like your profit and loss sheet, cash flow statement, and balance sheet. Along with those reports, you'll also be able to see sales by item or person, customer balances, inventory summary, inventory valuation, aging details on invoices, and additional reports on your receivables, payments received, activity, sales, and inventory.
Where Xero Wins
On the other hand, there are also some distinct reasons you might choose Xero over Zoho Books, including:
Multiple Currencies
For businesses that do work internationally, being able to create invoices that are in multiple currencies might be a key feature that could sway your choice between these two options. You can even set a default currency for certain contacts so you don't need to manually change it each time you send an invoice.
Integrations
As a business owner, you probably use several different apps and platforms to keep your business running smoothly. A huge bonus of Xero is their over 700 integrations, so you can connect all your different business tools to cut down on manually importing information back and forth. 
Their app marketplace covers everything from other accounting tools you might need to inventory tracking, payroll, and HR tools as well.
Unlimited Invoices
While you have to splurge for at least their Growing plan, once you do, you'll be able to send unlimited invoices and quotes, as well as attach unlimited bills and reconcile an unlimited amount of transactions. If your business sends a high volume of invoices, this could be a great bonus for you.
Xero App
If you're a business owner who's frequently on the go, the Xero accounting app might be of extra value to you. You can access all of the essential tools you would on desktop and manage invoices, bank reconciliation, contacts, and more. You can even get reports at any time to help you not miss a beat when you're out of the office. The app is available in the Apple App Store and on Google Play for business owners.
Zoho Books vs. Xero: Alternatives
If, after reading this Xero vs. Zoho Books comparison, you're not sure if either platform is right for your business, consider these alternatives instead.
Wave Accounting
If you prefer a free option for your accounting software, then Wave accounting might work for you. This accounting software is completely free and comes with unlimited bank and credit card transactions, along with unlimited income and expense tracking, unlimited guest collaborators, and the option to run multiple businesses in one account. 
Wave also offers paid add-ons in the event that you do want an additional feature to complement their free service. While this software lacks advanced features, it is a great option for small businesses that only need basic accounting tools.
FreshBooks
Another option to consider is FreshBooks. They offer three plan options: FreshBooks Lite for $15 per month, FreshBooks Plus for $25 per month, and FreshBooks Premium at $50 per month. 
All of the plans come with unlimited and customizable invoices, plus unlimited estimates and time tracking as well. The Lite plan will probably best-serve freelancers because it only gives you access to five billable clients, while the Plus plan allows for 50, and the Premium plan allows for 500.
Start FreshBooks 30-Day Free Trial
How to Choose Between Zoho Books vs. Xero
If you've been unsure of whether to choose Xero or Zoho Books for your business accounting, hopefully you have a better idea after reading this comparison. 
If your business requires that you send a ton of invoices, to the point where you think you need an unlimited option, then Xero's Growing or Established plan is probably the better option for your business. Their mobile app is also another benefit to using their service, as are the third-party integrations they offer through their app marketplace. 
Zoho Books, on the other hand, might be a better fit if you need super in-depth reporting, due to the fact that they allow users to run more than 50 business-related reports. Zoho Books might also be better for those customers who already use Zoho for another part of their business. 
If you're still unsure which option is best, it's always a good idea to use their free trials to experiment with the software to see which works best for your business. 
Luckily, both Xero and Zoho Books offer free trials: Xero offers a 30-day free trial, no credit card required, and Zoho Books offers a 14-day free trial of their software. Take both for a test-drive and see which software wins out for your business.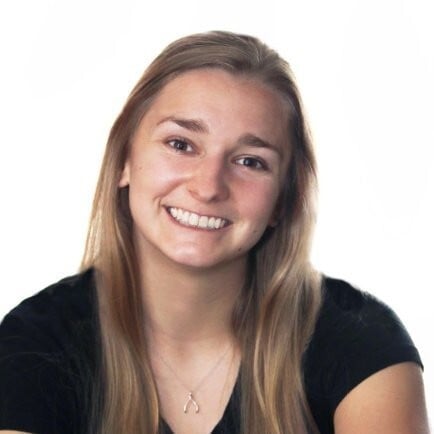 Nina Godlewski is a former staff writer at Fundera.
Nina worked to help make complicated business topics more accessible for small business owners. At Fundera, she focused on complex topics ranging from payroll management to launching a business. She was previously a staff writer at Newsweek covering technology, science, breaking news, and culture. She has also worked as a reporter for Business Insider and The Boston Globe.
Read Full Author Bio