Best Free Inventory Software Options for Small Businesses
As an owner of a product-based business, you know that managing your inventory—tracking items, pricing, and supply—is essential to facilitating the growth and success of your operation. Therefore, whether you're selling through an ecommerce platform or running a brick-and-mortar store, you may consider using an inventory management software to help automate and streamline your processes.
This being said, if you're looking for an inventory management system to optimize your operations, but are also on a strict budget, you may be considering free inventory software. Unfortunately, as is the case with many business tools, there are few inventory software options that are truly free. In most cases, providers will offer a free version of their software that comes with certain limitations. Nevertheless, if you have simple inventory needs, one of these systems may work for you.
To help you in your search, then, we've compiled this guide to free inventory management software for small businesses. We'll first explore the process of finding a free inventory management system and then break down some of the top free inventory software options out there—so you'll have all the information you need to decide what's best for your business.
Free Inventory Software: The Basics
Before we discuss some of the top options for free inventory management software for small businesses, let's start with the basics: What is inventory software? What can free inventory software (or paid, for that matter) do for your business?
Just like an ecommerce platform or accounting software, inventory software is an application designed to help you automate and optimize your product-operations—utilizing the software to track and categorize inventory, manage orders and shipping, price products, place sales orders, and more. The goal of inventory management software, then, is to eliminate the time, effort, and hassle of managing inventory manually, striving for accuracy and efficiency.
This being said, inventory management software may be web-based, giving you access to your account wherever you have internet, or locally installed, meaning it's only accessible on one desktop. The features included in an inventory management system can range—depending on the provider—from basic inventory tracking tools to advanced capabilities for kitting, purchasing, and fulfillment.
As we mentioned earlier, it's not always easy to find free inventory software. Although some providers, as we'll discuss shortly, offer free versions of their software, these products are often limited in terms of the number of users, locations, products, orders, and more. However, if your business can work within these restrictions, there are certainly free inventory management systems on the market worth considering.
Moreover, although there are free inventory software systems out there, it's also important to remember that many tools, including business accounting software, ecommerce platforms, and POS systems often offer inventory management capabilities—or give you the option to add on this type of functionality.
Best Free Inventory Software Options
Although finding a truly free inventory software isn't as easy as sorting through paid options, there are a handful of providers who offer free versions of their inventory management system. With essential capabilities and the opportunity to upgrade if necessary, these options can certainly help you streamline your inventory processes. This being said, here are six of the best options for free inventory management software for small businesses.
1. Zoho Inventory
Best Free Inventory Management Software for Overall Functionality
Zoho, the company who produces the Zoho Books accounting software, also offers an inventory management software that includes a free plan option. With a variety of built-in features, Zoho Inventory is a well-known tool for automating inventory management, order fulfillment, and sales processes.
Zoho Inventory is a web-based software and provides a mobile app to give you the ability to manage your inventory anywhere you have an internet connection. On the whole, Zoho Inventory offers capabilities such as:
Centralized inventory control, including product listing, stock adjustments, barcode management, kitting, and automatic re-ordering
Shipping management, including packing slips, shipping labels, and dropshipping
Order fulfillment, including composite items, backorders, and shipment tracking
Multi-channel selling: sell on multiple channels and connect orders and inventory across channels
Invoicing and billing for customers, including multi-currency and multi-lingual
Inventory reports and sales dashboard
Integrations for ecommerce, Shopify stores, shipping services, payment gateways, accounting software, CRM software, and Google Suite
Zoho gives you the ability to sign up for their platform and utilize their inventory management software free of charge, but the free version has its limitations. With the free inventory software from Zoho, you'll be restricted to:
Two users
One warehouse
20 offline orders per month
20 online orders per month
40 invoices and 20 bills per month
80 package slips and 20 shipping labels per month
20 tracked shipments per month
One Shopify store integration
Five workflow rules for email alerts, webhook, field updates, and custom functions
Additionally, the free Zoho inventory software does not offer item tracking based on serial or batch number.
With the three Zoho Inventory paid plans, on the other hand, you'll receive greater monthly capabilities as the plans increase in price, as well as a few advanced features, depending on the specific plan. That said, the free inventory software option from Zoho does, indeed, provide core tools for managing inventory, sales, and orders—as long as you can fall within their specific number limitations.
In particular, for a free inventory management system, Zoho offers impressive integration and mobile options. Therefore, if you're a small business that can fall within Zoho's limitations, this free inventory software platform is going to be one of the best options out there.
2. inFlow On-Premise
Best Locally Hosted Free Inventory Management Software 
If you'd prefer a locally hosted free inventory management software, you might consider inFlow On-Premise. Although inFlow offers a cloud-based platform, they only offer their free inventory management system as a locally hosted solution. With inFlow On-Premise, therefore, you must have a Windows computer to use this free inventory software and are limited in the number of products and customers you can have.
Overall, you can use the free version of inFlow On-Premise to:
Organize your products
Price and cost your inventory
Scan barcodes
Track inventory movements
Reorder stock, create sales and purchase orders
Create custom fields
Track payments owing
Count sheets to track missing stock
Create and email PDF reports
Integrate with Shopify
Manage inventory across multiple locations
Fulfill orders and manage shipping
Store and manage supplier data
As we mentioned, the free inventory software from inFlow restricts the number of products and customers you can include in your system, only allowing a combined total of 100 for both.
Moreover, compared to the two paid versions of inFlow On-Premise, the free version does not allow for concurrent users, separate user logins, bill of materials and kits, work orders, serial numbers, or included customer support. Plus, inFlow On-Premise does not accommodate product variations.
This being said, it's also important to note that the On-Premise version of inFlow—which is the only version with a free option—does not have some of the more advanced and flexible capabilities of inFlow Cloud, which provides greater functionality for mobile access, custom catalogs, integrations, user permissions, customer support, and product updates with new features.
With very basic inventory tools, therefore, this free inventory management system is best for businesses just starting out, or those looking to test out the inFlow functionality.
3. Delivrd
Best Free Inventory Management Software for Small Product Catalogs
For a simple and easy free inventory management software, you might try Delivrd. Like Zoho Inventory, Delivrd is a web-based platform that allows you to sign up for a free account right from their website.
On the whole, Delivrd offers three plans, two paid in addition to their free inventory software option. The free version of their software limits you to a single inventory location, one user, and a catalog of up to 10 products. Despite these restrictions, however, Delivrd allows you to:
Create a product catalog
Count, receive, and issue stock
Receive low stock level alerts
Maintain inventory transactions history
Scan and print barcodes
Access email customer support
It's important to note that Delivrd's free inventory software does not include order management, purchase or sales orders, serial numbers, or ecommerce integrations.
Although Delivrd is designed to manage the full order process, from sourcing to shipping, their free inventory management system is limited to tracking and maintaining basic inventory information—making this a step up from a spreadsheet. Therefore, Delivrd's free inventory software can really only accommodate businesses with a few products who want the most basic inventory tracking. In this way, signing up for Delivrd may be an option for business owners looking to simply test out an inventory management platform to see first-hand how it works.
4. Boxstorm
Best Free Inventory Management Software for QuickBooks Integration
The next option on our list of best free inventory management software for small businesses is Boxstorm, a system designed specifically for QuickBooks Online users. Boxstorm offers a total of four plans, one of which is their free inventory software called "Forever Free."
With the Forever Free account, you have access to the web-based Boxstorm software, as well as an iOS or Android mobile app, and—as you might expect, can integrate with QuickBooks Online.
On the whole, Boxstorm provides you with tools to automate your manual inventory management processes, including:
Creating up to 15,000 items
Importing and exporting data
Adding, moving, or removing inventory
Cycle counting
Units of measure
Audit trail
Barcode scanning
Modifying inventory counts
Help center and training video access
The free inventory management system from Boxstorm, however, limits you to one user and one location and is lacking some of the paid plan features such as sales orders, taxes, customer management, reports, item categorization, purchase orders, payments, vendor management, ecommerce integrations, and more.
This being said, as a web-based solution with mobile accessibility, Boxstorm can offer essential inventory tracking tools, with less restrictions than Delivrd or in-Flow On-Premise. Although not quite as in-depth in their free inventory software as Zoho, Boxstorm provides a notable benefit for QuickBooks Online users, as their system integrates directly with the QuickBooks accounting platform. Therefore, Boxstorm is a great free inventory management solution for smaller businesses that want accessibility from their platform and only need basic functionality, especially if they already use QuickBooks Online.
5. SalesBinder
Best Free Inventory Management Software for Multiple Locations
For a free inventory software option that includes features that go beyond simple inventory tracking, you might consider SalesBinder. SalesBinder is another web-based inventory management solution that offers a Forever Free plan in addition to their four paid options.
With SalesBinder's free inventory software, you're limited to 100 records, one user, and do not have access to integrations. However, the free account does grant you access to all of the other SalesBinder capabilities, including:
Advanced inventory management: entering, organizing, and filtering inventory items, as well as creating custom packages, barcoding items, and importing or exporting inventory
Unlimited locations/warehouses
CRM: add and organize customer accounts, review their respective invoices and estimates, enter notes, add prospects, sales opportunities, and leads
Invoicing: create invoices, link invoices to inventory, manage overdue invoices based on account, record partial payments, returned payments, and refunds
Create estimates and set estimates to expire
Create purchase orders
Create packing lists, scan inventory barcodes into new orders, create barcode orders themselves
Track shipped orders
Review revenues, including accounts receivable
View daily activity feed and generate financial reports
Access SalesBinder API
Download SalesBinder iPhone app
While you're limited in terms of records and users with SalesBinder, you have much greater functionality than some of the other free inventory software options on our list—with tools for customers, shipping, fulfillment, estimates, and invoicing, in addition to simple inventory tracking.
Even though you can't integrate the SalesBinder free inventory software with other platforms, this solution gives you a greater ability to manage multiple processes in one place, as well as both mobility and accessibility, making it a well-rounded option for smaller businesses.
6. Stockpile by Canvus
Best Free Inventory Management System for Unlimited Products and Users
The last free inventory management system on our list, Stockpile by Canvus, is similar to both Boxstorm and Delivrd in that it provides only the most basic inventory tracking tools. Like those products, Stockpile is perhaps a step up from a spreadsheet, but uniquely, has very few limitations when it comes to locations, users, and items.
Stockpile is a web-based system that only offers free inventory software and does not have any paid plans. Stockpile allows you to create a free account and gives you the ability to add as many users, items, and locations as you'd like.
On the whole, the Stockpile free inventory management system includes:
Import and add inventory
Add and edit manufacturers, areas, and locations
Track stock counts
Add users with designated permissions
Take returns
Record sales and damaged goods
Track inventory turnover with reporting module
Access unlimited customer support
With these capabilities, Stockpile is mainly a manual-based tracking and reporting system—however, not many free inventory software solutions allow you to add unlimited items, users, and locations, which sets Stockpile apart from other options. Nevertheless, with so few features, Stockpile is probably only suitable for businesses who first and foremost need an organization tool.
Finding a Free Inventory Management System
Now that we've gone through the best inventory management software, let's continue by discussing the search process and how to find the right free inventory software for your small business. As we previously mentioned, there are certainly fewer options for free inventory management software systems, in comparison to their paid counterparts. Nevertheless, as you start your search, you'll want to think about what you need from your free inventory software, what kind of limitations you can or can't accept, and what other qualifications you might have regarding this business tool.
This being said, you might consider the following as you search for the right free inventory management software:
Accessibility: You'll want to think about how accessible any free inventory software is—is the software web-based or locally installed? Can you add multiple users? If you're a business owner on the go, you'll want to be able to utilize your inventory management system and monitor your operations regardless of location.
Features: Every free inventory software will include unique capabilities. You'll want to decide what functionality is most important to your business—inventory tracking, order fulfillment, shipping, etc.—and determine how any one system can meet your needs.

Usability: Is this free inventory software user-friendly? Does the platform offer an intuitive interface that is easy to navigate? Can you set up your account and business information relatively quickly and easily? It's important to find a free inventory software that not only offers the features you need, but that you can use effectively as well.

Mobility: Similar to accessibility, you'll want to consider how mobile your free inventory management software is. Does the provider offer an inventory management app that you can add to your tablet or smartphone? Once again, if you're a small business owner who moves from location to location, it will be important to be able to utilize this software on a mobile device.
Integrations: Most inventory systems will give you the ability to connect with other business tools and software you already use. In the case of free inventory software, however, these integration options may be more limited. Nevertheless, you'll want to see what add-on or integration capabilities any one software provides, so that you can sync your core business processes—accounting, sales, ecommerce, etc.—and manage them efficiently.
Free inventory software vs. included inventory tools: Finally, as you explore different free inventory management systems, you may ultimately consider whether you actually need a separate software, or if you can find the appropriate inventory capabilities within a tool you already use or pay for. For example, if you run a Shopify store, you may find that utilizing their built-in inventory features, or supplementing them with add-ons from the Shopify App Store, is sufficient (and easier) to meet your needs. Similarly, if you use a POS system, like Square, you may find you can work within this system to manage your inventory without having to connect a separate tool and face the possible limitations of free inventory software.
With all of these qualifications in mind, you'll want to consider how any one free inventory management software system may or may not fulfill your specific requirements. Plus, you'll also want to think about how different free inventory software options compare against one another, looking for the one that will ultimately serve your business best.
The Bottom Line
Ultimately, the best free inventory management software for your small business will be the one that can fulfill your specific needs. This being said, as you can see through the six different options we've explored, any free inventory software solution is going to be limited—either in terms of products, locations, users, or extent of features. While you may find that one of these options will work well for you, we'd say that these systems will likely only be able to accommodate very small businesses, or those just starting out.
Similarly, these free inventory management systems may be useful as an introduction to inventory software and testing out how different solutions function. With such limitations, though, it's certainly worth considering paid options, or finding another business tool, like an ecommerce platform, accounting software, or POS system, where you can bundle inventory capabilities with other functionality—especially if you're looking for advanced inventory tracking that includes managing the entire product, order, and shipping process.
As an example, Square POS is a free point of sale software that offers built-in inventory management tools, some of which—like automatic stock alerts, product variants, and unlimited products—are not present in many of the options on our list.
At the end of the day, however, the decision is up to you. Plus, when it comes to free inventory software, there's no harm in signing up for an account and testing it for yourself, before either choosing that platform or continuing  your search for the right inventory management solution.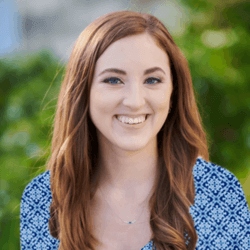 Senior Staff Writer
at
Fundera
Randa Kriss is a senior staff writer at Fundera.
At Fundera, Randa specializes in reviewing small business products, software, and services. Randa has written hundreds of reviews across a wide swath of business topics including ecommerce, merchant services, accounting, credit cards, bank accounts, loan products, and payroll and human resources solutions. 
Read Full Author Bio