Xero might be a relatively new player in the U.S. accounting industry, but it's quickly gaining in popularity. A New Zealand-based company, Xero's reach has grown substantially with it's U.S. offerings, even competing with big business accounting software players like QuickBooks. Built "in the cloud for the cloud," Xero appeals to a wide range of accounts as well as business owners, forgoing accounting jargon in favor of everyday terminology. Plus, with Xero's wide breadth of features and functionality, mobile friendliness, appealing interface, and reasonable pricing, it's no wonder their subscribers continue to grow. 
As with any accounting software, new users will want to take some Xero training courses to familiarize themselves with the platform and ensure they understand the processes and capabilities. If you're looking to get started with Xero accounting for your business, you're probably wondering where the best places are to get Xero courses online. With the vastness of the Internet, there are a variety of options out there and you want to make sure you're getting reliable and helpful information. Should you invest in paid training or is the free Xero training sufficient? We're here to sort through all the possibilities and help you decide the right resource for your Xero training.
Xero Training Courses and Resources
As we mentioned, in this Internet age, there are numerous options when you're looking for Xero accounting training. You can find and pay for training online or in-person, read how-to guides, watch videos, or even meet with an expert to help teach you. Out of all of the available possibilities, the simplest and cheapest option, as you might have guessed, is to head online. As long as you ensure that your information is reliable and up-to-date (more on that later), the Xero training online resources are substantial. Here are four of the best:
1. Xero U
When it comes to Xero training, going straight to the source is hands-down the best choice. Xero offers free online training on their education portal called Xero U. With this platform you have access to both live and online Xero training courses, as well as webinars and additional resources. The courses on Xero U cover the basics such as getting set up, completing invoices, managing security, and more. Additionally, Xero U extends to more advanced topics like payroll, sales tax automation, and inventory management. Investigating these advanced topics can help you see how the Xero software applies to your specific business, whether you need accounting for your retail store or ecommerce business. The videos are thorough, up-to-date, and easy to navigate—making learning at your own pace simple. Even more important, online courses and webinars are generally free through Xero U.
Furthermore, Xero U breaks down suggested course trajectories based on the user: one track covers Xero training for business owners, while the other focuses on accountants and bookkeepers. Each track is further divided into categories to help the user follow a logical progression and choose courses based on their specific need. For accountants and bookkeepers, training is categorized as "explore Xero, "getting set up," "day-to-day," "get certified," and "going further." If you're looking specifically for Xero certification training online, the "get certified" category is where you'll find it. Here, business accountants and bookkeepers can participate in specific courses to earn their Xero certification.
For business owners, the categories are essentially the same, however, the "get certified" category is replaced with "apps." The "apps" section, as you might imagine, offers courses that guide you on integrating other software with Xero.
2. XeroTV
Like Xero U, XeroTV is managed directly by Xero, so you know that the videos are providing you with the most accurate and relevant information. All of the materials on XeroTV are free.
The XeroTV platform feels less formal than Xero U—instead of training courses, you have shorter, more individual videos. These videos are also divided into different categories ranging from "how-to" to "app marketplace." While shorter than the course videos on Xero U, the XeroTV videos are expansive and high-quality. These videos even expand into an advisor series, startup series, as well as an influencers series. The platform also has customer stories, business and Zero accounting app reviews, and information on updates to the Xero software.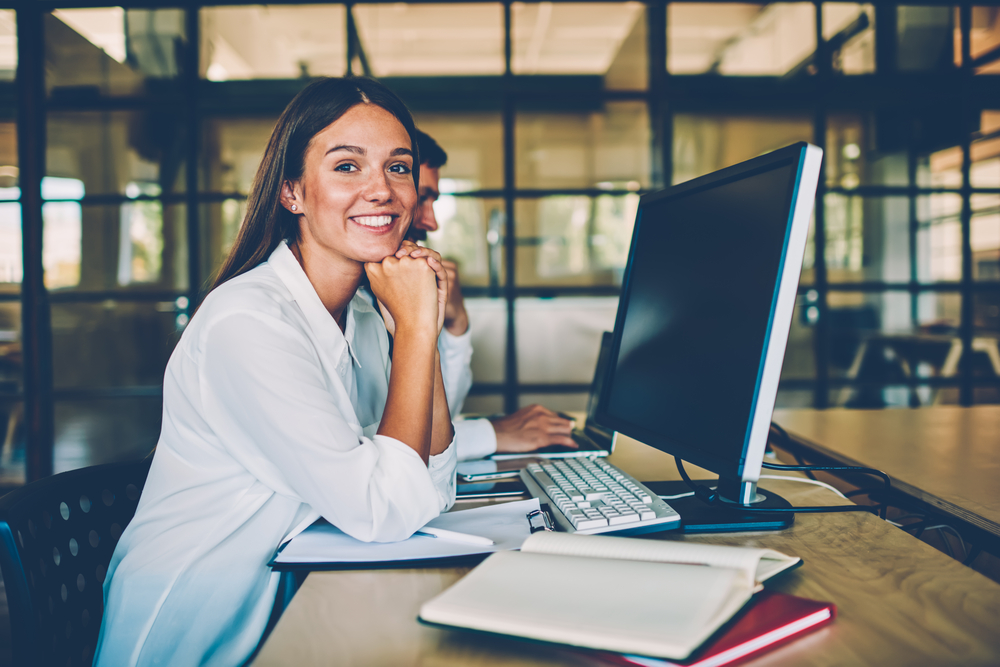 3. Xero Central
By now, you might be sensing a theme. On the whole, Xero themselves have the most extensive, free online training resources for their accounting software. In addition to the previous two video-based resources, Xero has a forum and topic hub called Xero Central. Although you might not think of this as your traditional training course format, Xero Central is another great resource, either on its own or as a supplement to XeroTV and Xero U.
Xero Central offers step-by-step guides to help you learn how to navigate and best use their platform. These guides range in overarching topics from payroll to fixed assets and cover issues as specific as accounting balance sheets and adjusting tax amounts on paid transactions. If you prefer to learn by reading as opposed to listening and watching a video, Xero Central is the place for you. Not only does the platform offer topic guides, however, it also contains a discussion forum where you can ask specific questions and receive answers from other users. Xero Central also gives you the ability to direct your questions to Xero's support team.
4. Social Media
Although social media can be a headache in this day and age, it can also be extremely useful—if you know where to look. In terms of online training for Xero accounting, you can find free beneficial resources on both Facebook and YouTube.
Facebook
Facebook can be a great resource for finding groups for business owners and accounting professionals. The Xero Official North America – Accountants & Bookkeepers group is a combination Q&A forum and education platform, which is great for both Xero training information and getting help with one-off issues you might encounter while using Xero. Group moderator Jay Kimelman is the Xero ambassador for the Southeastern United States region, so the information in the group is always current and accurate.
Some of the Xero groups on Facebook are geared exclusively toward accountants and bookkeepers, while some are meant for small business owners and other end users. You'll want to keep this in mind when you request to join a group. Also, when choosing a Facebook group for Xero questions or training, your best bet is to stick with the "official" groups. While other "unofficial" groups can also be good resources, they're typically not moderated or monitored by Xero or Xero partners.
YouTube
For even more video resources, you can check out the Xero YouTube channel, as well as other Xero training materials posted on the platform. Xero's own channel is pretty robust, featuring similar resources to XeroTV. Although other YouTube tutorials may not come directly from Xero, you can definitely still find helpful content. Many small business bookkeeping, accounting, and general industry professionals share training resources on YouTube—you can use your best judgment when deciding which videos to watch, which are the most up-to-date and reliable, and which will be the most useful for you.
Bonus: The Xero Advisor Directory
If you're thinking a directory doesn't sound quite like a training course, you'd be right. However, many Xero advisors encourage their clients to become knowledgeable about Xero and can also help them in doing so. The Xero Advisor Directory lists accountants and bookkeepers who are certified in Xero. You can search the directory based on your specific industry and location. You also have the ability to search for "Xero champions," which are firms whose teams are highly trained in Xero.
If you decide to work with a Xero advisor, they can help with your training, offer Xero tips, and serve as a general resource for you. Furthermore, your advisor can work with you on the aspects of Xero that you personally need to know and that will benefit your business the most. Developing this knowledge allows you to become more involved in your business' finance (if you weren't already) and has been a proven way to encourage financial intelligence and profitability.
Additionally, while not necessarily specific to Xero training, it's still worth noting that the Xero website offers other resources including podcasts, guides, and reports for small business owners as well as accountants and bookkeepers.
Xero Accounting Online Training: What to Avoid
As we've laid out above, it's pretty easy to find Xero training online. With that being said then, how do you know what to avoid?
One thing to watch out for is paid Xero training that is only comprised of videos. With Xero U, XeroTV and the Xero YouTube channel, there are significant free resources available for video training. Similarly, be cautious of paid Xero "training manuals" that are not distributed by Xero. In both of these cases, it's worth remembering that the Xero software changes rapidly, and you could easily end up paying for outdated information. Furthermore, with the availability of training from the creators of the Xero themselves, you shouldn't feel the need to pay for a third-party product that might not be as well-versed or experienced with the Xero accounting software.
Additionally, if you choose to pay for training from a bookkeeper or an accountant, make sure they are either certified or listed in the Xero Advisor Directory. As with any accounting software, knowing accounting concepts, theory, or method is not enough to effectively use Xero or train someone else to use it. Xero certified advisors have proven proficiency in the software, and this, in turn, ensures that you will be trained to use Xero to its fullest potential.
A final word of caution: Since Xero was developed in New Zealand and has been used in New Zealand, Australia, and some European countries longer than it has been used in the United States, many of the online Xero training resources and advice you will find are not U.S.-based. This doesn't mean the training or resources are untrustworthy or necessarily incorrect, but it does mean they may be geared toward non-U.S. Xero users. Make sure you are looking at information created for U.S. Xero users before implementing any advice you find (unless, of course, you are not a U.S.-based business.)
Xero Training: The Final Word
As Xero's popularity continues to grow in the U.S., training will become easier to find online. This may make it more difficult to distinguish the best resources and the right Xero training courses for you. Utilizing Xero's own free materials, therefore, will ensure you are getting the most accurate, current, and reliable information, now and in the future. Choosing a certified Xero advisor can also help you implement the Xero software, as well as connect you with the most-relevant guidance and training on the features your business needs.