The Ultimate Guide to Choosing Between Sage vs. QuickBooks
As a small business owner, managing your bookkeeping and accounting processes is one of the most crucial aspects of your financial operations. Luckily, choosing the right business accounting software can help you organize and automate these tasks, saving you time and helping ensure your business financials are in the best possible shape. 
However, if you've started looking into the various accounting software options on the market, you know there's many to choose from—including those designed specifically for small businesses, like Sage and QuickBooks. 
As two of the most prolific providers of small business accounting software and tools, how do you decide between Sage vs. QuickBooks? How do you know which solution will best fulfill your business's needs? 
This Sage vs. QuickBooks guide is here to help. We'll explore the accounting software options both Sage and QuickBooks have to offer, including their features, price, and benefits, so that you'll be able to better decide which one is right for you.
Sage vs. QuickBooks: What You Need to Know
In order to properly compare Sage vs. QuickBooks—and ultimately determine which is the right solution for your business—you need to know specifically what software options each provider has to offer, how much they'll cost, and what kind of functionality they can provide.
This being said, when it comes to Sage vs. QuickBooks, both companies provide numerous software systems and business tools. However, not all of these options are best-suited for small businesses. 
Therefore, we're going to discuss the Sage and QuickBooks software solutions that are most applicable to small businesses: their web-based software options, Sage Business Cloud and QuickBooks Online. 
As web-based accounting software systems, Sage Business Cloud and QuickBooks Online can be accessed anywhere you have internet, providing the flexibility and mobility many business owners need.
Additionally, both Sage Business Cloud and QuickBooks Online provide you with the ability to manage your core accounting tasks, access your account via mobile app, and integrate with hundreds of third-party tools. 
So, what are the differences in the Sage vs. QuickBooks comparison? Let's find out by first diving deeper into the specifics of Sage Business Cloud.
Sage Accounting Software
Sage offers two software plans in their Sage Business Cloud product suite. Both of these options are web-based, allowing you to access your account on your desktop, tablet, and smartphone.
Additionally, the two Sage Business Cloud software systems include bank-level security and compliance, as well as customer support via phone, email, and live chat.
The differences between these options—Sage Business Cloud Accounting Start and Sage Business Cloud Accounting—are the specific accounting capabilities and features you receive with your plan.
Sage Business Cloud Accounting Start
Sage Business Cloud Accounting Start is the most basic of the two Sage plans. This plan costs $10 per month, and according to the Sage website, is entry-level accounting software well-suited for sole proprietorships and microbusinesses.
With Sage Business Cloud Accounting Start, you'll be able to:
Create and send professional invoices

Track payments you're owed, follow up with customers about overdue balances

Accept payments: bank transfers, cash account, and bank deposits

Connect to your bank and import transactions automatically

Record income and expenses

Create customers and suppliers

Create recurring statements

Print checks

Allow your accountant access to your Sage software

Generate basic business reports including

profit and loss statement

, balance sheet, cash flow statement, and more

Export reports, listings, and invoices to PDF or CSV

Download and use the Sage accounting mobile app

Integrate with hundreds of third-party tools in Sage Marketplace
Sage Business Cloud Accounting
With the second Sage plan, Sage Business Cloud Accounting, you'll have access to more features for invoicing, cash flow management, and inventory—making this a viable solution for a variety of small businesses. 
In addition to all of the capabilities of Accounting Start, the Sage Business Cloud Accounting plan allows you to:
Create quotes and estimates

Record purchase invoices

Give account access to an unlimited number of users

Manually modify

sales tax

rates

Create products and services

Create stock products and manage inventory

Create customer statements

Enable foreign currency invoicing

Access detailed dashboard and cash flow forecast 

Generate advanced reports for profit analysis, stock movements, and more
The Sage Business Cloud Accounting plan will cost $25 per month.
QuickBooks Online Accounting Software
Now that we have a sense of what the Sage Business Cloud plans can offer, as well as the cost of each plan, let's break down the different QuickBooks Online solutions. 
One of the simplest differences between Sage vs. QuickBooks is while Sage has two accounting software plans, QuickBooks has four: Simple Start, Essentials, Plus, and Advanced. 
Like the two Sage plans, all four of the QuickBooks Online solutions are accessible online, as well as via tablet and smartphone. Additionally, each of the QuickBooks Online plans includes phone customer support, receipt capture via mobile device, and integration options with other QuickBooks apps, as well as hundreds of third-party tools.
Buy Now for 50% Off
QuickBooks Online Simple Start
The first QuickBooks Online plan option is Simple Start, which, like Sage Business Cloud Accounting Start, is designed for very small businesses and sole proprietorships. 
However, comparing these two Sage vs. QuickBooks plans, the QuickBooks Simple Start plan, at $20 per month, is twice as much as the Sage Accounting Start plan. 
This being said, though, QuickBooks Online Simple Start has greater functionality to offer than Sage Accounting Start, including features such as:
Track income and expenses

Connect bank accounts and credit cards, automatically import transactions

Maximize tax deductions by sorting income and expenses into tax categories

Allow accountant access to your account

Create and send professional, customized invoices

Accept credit cards and bank transfers within invoices

Track invoice status, set payment reminders, automatically match payment to invoices

Run and export basic reports including profit and loss, expenses, and

balance sheets

Create customized reports

Track cash flow and reporting via QuickBooks dashboard

Create and send customized estimates

Convert estimates into invoices

Track sales and sales tax

Manage 1099 contractors
QuickBooks Online Essentials
The second option that QuickBooks Online offers is the Essentials plan. Like the Sage Business Cloud Accounting plan, the Essentials plan builds upon the foundation of Simple Start, but includes greater capabilities—making it suitable for many small businesses who need greater, broader functionality from their accounting software.
At $40 per month, QuickBooks Online Essentials is more expensive than either of the Sage plans, and twice as much as Simple Start. However, Essentials gives you access to additional features such as:
Up to three users

Bill management: track bill status and record payments

Pay multiple vendors and bills at the same time

Create checks from anywhere and print when ready

Create

recurring payments

Track billable hours by client or employee

Automatically add hours to invoices

Allow employees to enter their own time

Integrate with TSheets, QuickBooks time tracking app (additional cost)
QuickBooks Online Plus
At $70 per month, QuickBooks Online Plus is the most expensive plan we've discussed so far, but also the most functional. On top of all of the features of both Simple Start and Essentials, this plan includes: 
Project profitability tracking

Job costing to track labor costs, payroll, and expenses

Advanced reports

Up to five users

Inventory tracking: track products, cost of goods, receive low stock notifications

Create purchase orders and manage vendors

Import inventory from Excel or sync with ecommerce tools

Control which users can see what data

Custom permissions for deposits, sales, transactions, expense reports, etc.

Assign work to particular users
With added capabilities for job costing and inventory tracking, the QuickBooks Online Plus plan is a great option for product-based businesses who want to manage their accounting and inventory in one place.
QuickBooks Online Advanced
The last QuickBooks Online plan, Advanced, is, in fact, one of the most expensive web-based business accounting software plans, but also one of the most powerful. Comparing Sage vs. QuickBooks in this regard, the Advanced QuickBooks plan, at $150 per month, is 6x the price of the Sage Business Accounting plan. 
However, QuickBooks Online Advanced has much greater functionality, offering you a wide range of capabilities to manage and automate your accounting and related processes. 
In addition to the features of the previous three QuickBooks Online plans, the Advanced option also includes:
Up to 25 users

Unlimited

chart of accounts

entries

Unlimited tracked classes and locations

Run advanced reports

Run specific reports by class and location

Accelerated invoicing: import hundreds of invoices at once, enter data for multiple invoices at once, duplicate similar invoices for multiple customers

Smart reporting powered by Fathom: receive simplified, customizable performance reports and measure profitability, cash flow, and other key performance indicators

Premium customer support with QuickBooks Priority Circle

Enhanced custom fields for reports

Simplified bill payments: pay vendors, contractors, and bills right from QuickBooks

Sync payments automaticall
With all of these capabilities, therefore, as well as a fairly high monthly cost, QuickBooks Advanced is probably best for larger or quickly growing small businesses—those that require the advanced features this plan offers.
Buy Now for 50% Off
Sage vs. QuickBooks: Which Software Is Right for You?
Now that we've discussed both of these accounting software solutions in detail, let's explore the significant highlights in the Sage vs. QuickBooks comparison. 
By distinguishing their most notable differences, you'll more easily be able to determine whether Sage or QuickBooks will best fulfill your business bookkeeping and accounting needs. 
This being said, though, both Sage and QuickBooks Online offer solid business accounting solutions overall, especially when it comes to their mobile friendliness and integration options. 
Therefore, although either of these accounting software systems may serve your business well, Sage stands out in terms of simplicity, affordability, and their customer support, whereas QuickBooks stands out for their plan options and advanced features. 
Let's explain further:
Sage vs. QuickBooks: The Benefits of Sage
As we mentioned, when it comes to Sage vs. QuickBooks, Sage wins out in terms of their overall simplicity, affordability, and customer support options.
Simplicity

One of the biggest benefits of the Sage Business Cloud is the simplicity of their service. As Sage even writes on their website, these accounting solutions are designed to manage "essential finances for small businesses." 

With either the Accounting Start or Accounting plan, you'll be able to complete your business's core accounting tasks, without feeling overwhelmed by features you don't need or a complex system. By all accounts, the Sage software is quick and easy to set up and use. 

In fact, many internet reviews of the Sage Business Cloud Accounting software mention the intuitive, user-friendly system as one of the greatest advantages of the solution—especially for business owners who have little or no prior accounting experience. 

Additionally, with the Sage accounting app, as well as their web-based platform, Sage is extremely accessible, contributing to how simple and approachable it is to use their service. 

Moreover, although QuickBooks Online is by no means difficult to use, it is often said that the software isn't nearly as intuitive as competitors, like Sage, Xero, or Wave. 

Therefore, the simplicity of Sage is not only an overall benefit of their accounting software, but makes this a particularly appealing solution for new and smaller businesses, who need a system that they can set up and start using quickly, without having to endure a large learning curve.

Affordability

Although there are accounting solutions on the market that offer cheaper subscription plans, considering the level of service—as well as lack of limitations in terms of number of invoices, transactions, and customers—Sage's price is a significant benefit. 

Plus, comparing Sage vs. QuickBooks specifically, Sage is much more affordable than the majority of the QuickBooks plans. 

That said, although the Sage Accounting Start doesn't have quite the range of features of some other services, at $10 per month, it's a viable option for sole proprietors and very small businesses. Moreover, if you opt for the $25-per-month accounting plan, you receive significant functionality at a fairly low cost. 

Most notably, the Sage Accounting plan includes unlimited users, inventory tools, and cash flow forecasting—features which often incur an additional cost or more expensive plans with other accounting software providers.

As an example, with QuickBooks Online, you need the Advanced plan to have more than five users—along the same lines, FreshBooks requires you pay $10 per person for every user you want to add to your plan. 

Therefore, the core bookkeeping and accounting tasks that you can accomplish with the Sage software, as well as the low cost of their two plans makes Sage a great option for smaller businesses, especially those particularly cautious about budget.

Customer Support

If you're a small business owner using an accounting platform to manage your finances and optimize these core business processes, customer support can be a particularly influential factor in choosing your solution—especially if you've never used accounting software before.

One of the highlights of Sage's service, therefore, is the wide variety of customer support options they provide. With both of their accounting plan options, Sage offers customer service via phone, email, and live chat.

Additionally, Sage provides numerous other self-service resources on their website, including a support center, blog, training tools, and a community forum.

Whereas many service providers only offer direct customer support via phone or email, it's noteworthy that Sage gives you three contact options, allowing you to get the assistance you need, when you need it.

In this case, if you compare Sage vs. QuickBooks specifically, QuickBooks only provides phone support for their online products, unless you opt for the Advanced plan—which grants you access to their premium customer support.

This being said, if you feel that customer support availability would be a particularly beneficial feature of your accounting software, it's worth noting that Sage can provide this service.
Sage vs. QuickBooks: The Benefits of QuickBooks
Although Sage can offer small businesses an accounting software that is simple, affordable, and capable of handling your essential accounting tasks, QuickBooks Online is one of the most popular solutions on the market for a reason. 
Comparing Sage vs. QuickBooks, then, QuickBooks most notably offers a variety of plan options, as well as a robust and advanced feature set—making it a viable solution for the full range of small businesses.
Buy Now for 50% Off
Plan Options

On the whole, and specifically in comparison to Sage, one of the benefits that QuickBooks offers is their number of plan options. Whereas Sage has two plans for their Business Cloud Accounting software—which despite some differences, aren't drastically unique—there are four QuickBooks Online plans to choose from.

Although each different QuickBooks plan means a higher monthly cost, the differences between the plans are distinct and the features that you receive with each increasing plan level gives a greater opportunity to customize this solution to your particular business. 

For example, with the QuickBooks Online Essentials plan, you receive a substantial amount of functionality, making it a worthy option for a variety of small businesses. However, if your business needs inventory management capabilities, you may then decide to opt for the Plus plan, or you may simply see if you can find a QuickBooks app that can fulfill those requirements. 

There's no doubt that there is some flexibility with the two Sage plans and the add-ons Sage offers—and yet, with four distinct plans, third-party integration possibilities, as well as QuickBooks' own add-ons, like Payroll and TSheets, QuickBooks Online simply offers more. 

Therefore, these plan options and corresponding customization possibilities make QuickBooks Online a strong solution for many small and medium-sized businesses, and in particular, those that can greatly benefit from this variety that QuickBooks offers.

Advanced Features

Continuing off our last point about the QuickBooks plan options, another of the most significant benefits of QuickBooks Online is the platform's advanced features. Although QuickBooks Online may not have quite the capabilities of QuickBooks Pro or Premier, this solution still offers one of the most robust feature sets on the market. 

When comparing Sage vs. QuickBooks in this way, QuickBooks Online largely includes the majority of Sage's capabilities within their first two plans, Simple Start and Essentials. In addition, QuickBooks offers features that Sages does not provide in either of their plans, such as time tracking, bill pay and management, 1099 contractor management, and more. 

While on the whole QuickBooks is indeed more expensive than Sage, you receive substantial functionality for the higher price—features that extend beyond basic bookkeeping and accounting. These advanced features allow you to manage more of your business's operations using QuickBooks, giving you the ability to tackle your accounting and other tasks within one platform.

Ultimately, QuickBooks simply has more to offer within their accounting software, making it a great option for small and medium-sized businesses who need these types of features, as well as those who want a single software to manage multiple business processes.
Sage vs. QuickBooks: The Bottom Line
At the end of the day, both Sage and QuickBooks are solid options for business accounting software. However, if you're trying to decide between Sage vs. QuickBooks, the right solution for you will be the one that can best fulfill your specific needs. 
Along these lines, although Sage and QuickBooks Online each have their merits, they also have differences that make them better-suited for certain types of businesses. 
With two simple and low-cost software options, Sage is perhaps best for sole proprietorships and very small businesses—those who need basic bookkeeping and accounting functionality and don't require additional advanced tools or features. 
On the other hand, as one of the top accounting solutions on the market, QuickBooks Online has more to offer, and therefore, is probably best suited for small and medium-sized businesses who can afford to pay the higher monthly fee in order to receive the extent of functionality that QuickBooks provides. 
This being said, you know your business best, so the ultimate decision is up to you. If you still can't decide between Sage vs. QuickBooks, however, you might consider this small business accounting tip: Sign up for one of the free 30-day trials both providers offer and test out their respective platforms for yourself—this way, you'll have a better sense of which will work for you.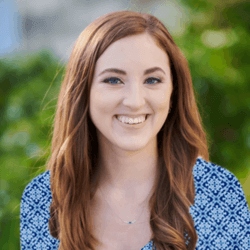 Randa Kriss is a senior staff writer at Fundera.
At Fundera, Randa specializes in reviewing small business products, software, and services. Randa has written hundreds of reviews across a wide swath of business topics including ecommerce, merchant services, accounting, credit cards, bank accounts, loan products, and payroll and human resources solutions. 
Read Full Author Bio