Xero vs. Wave: The Ultimate Comparison for 2021
Choosing a business accounting software is one of the most important steps to organizing and managing your small business finances. Considering all of the options on the market, however, deciding which accounting solution is right for your business isn't always so simple. For example, if you're looking for a user-friendly, web-based software, you may find yourself comparing Xero vs. Wave. 
So, how do you know which of these two options will best meet your business's needs? This guide is here to help. In this comparison, we'll explore everything Xero and Wave have to offer—including features, plans, add-ons, pricing, and more—so that you have all the information you need to determine which platform is right for your business.
Xero vs. Wave: The Basics
When it comes down to it, both Xero and Wave are web-based accounting software platforms—known for their functionality, ease of use, and accessibility. However, these two solutions do have their differences, and these differences will likely dictate which option is better-suited for your business's needs. 
Here's a quick summary of our Xero vs. Wave Accounting comparison:
Xero
Wave

Plans

Three plan options: Early, Growing, and Established

Single plan option with paid add-ons available

Cost

Based on plan, starts at $11 per month 

Free accounting software, additional costs for Payments by Wave and Wave Payroll

Notable Features

– Inventory tracking
– Purchase orders
– Fixed asset management

– Highly customizable invoicing
– Unlimited income and expense tracking
– Multi-currency functionality

Users

Unlimited users with all plans

Can add unlimited collaborators

Mobile App

Xero accounting app, plus Xero Me for employees; additional apps available for Established plan

Free Invoicing and Receipts apps available

Integrations

Over 700 third-party options

Wave Payroll and Payments by Wave, plus a few third-party integration options

Customer Support

Email-based support, live chat support available with either paid add-on

Best for

Extended functionality; businesses with inventory needs

Simplicity and free option; businesses who invoice their customers
Xero vs. Wave: Features
With this overview in mind, let's break down the Wave Accounting vs. Xero comparison in terms of features. To start, one of the initial differences between the functionality of these two solutions is that Xero's features largely depend on which of their three plans you choose, whereas Wave offers a single service, whose features only change if you choose to integrate one or both of their paid add-ons.
Xero Features
As we mentioned, Xero is a web-based accounting platform that allows you to access and manage your account wherever you have an internet connection. Xero offers their software in three subscription plans: Early, Growing and Established.
Although some of your included features will be based the specific plan you choose, on the whole, you can expect the Xero software to offer:
Invoicing:

Create and send personalized invoices; set up recurring invoices and automatic payment reminders

Unlimited users:

Grant an unlimited number of users access to your account at no additional cost

Mobile app access:

Download the Xero mobile

accounting app

for invoicing, reconciliation, and expense management on the go

Quotes

: Create and send personalized quotes or estimates; turn accepted quotes into invoices

Bank connections and reconciliation:

Connect your bank account to automatically import transactions into Xero; reconcile and categorize your transactions

Inventory management:

Create inventory items, track stock levels, and calculate the value of your goods

Purchase orders:

Create and send customized purchase orders; convert them to bills or invoices; track orders and costs

Reporting:

Customize financial reports; view and share interactive reports; track performance using Xero dashboard

Sales tax

: Automatically calculate sales tax rates; customize tax rates and set defaults; file sales tax returns with Xero integrations

Contacts:

Maintain a detailed directory and relationship history of all your customers and suppliers

Payments

: Integrate with online payment processors to accept payments directly from Xero invoices

Fixed assets:

Record and update your fixed assets; manage depreciation and disposals

Integrations:

Integrate with over 700 third-party tools, including full-service payroll from Xero's partner,

Gusto Payroll
Customer support:

Access 24/7 online support from

Xero's customer support team
Xero dashboard. Image source: Xero
Xero Plans
This being said then, although the most basic plan, Early, includes all of these capabilities, the plan is limited to:
Five invoices and quotes

Five bills

20 bank transactions
The next plan, Growing, simply eliminates these restrictions—allowing you to send an unlimited number of invoices and quotes, enter an unlimited number of bills, and reconcile an unlimited number of bank transactions. Finally, the last plan, Established, adds the following capabilities:
Multi-currency:

Accept payments; receive bills; send invoices, quotes, and purchase orders in more than 160 currencies

Expenses:

Track and manage expense claims with receipt scanning, labeling and categories, and more
Projects: Manage projects and their profitability with integrated time tracking, quotes, invoices, and dashboard monitoring
Wave Features
Overall, whereas Xero's features extend to inventory management, time tracking, and project profitability evaluation, Wave's features are more focused on general business bookkeeping and accounting. 
However, like Xero, Wave is a web-based software, meaning you can use it wherever you have internet access. You can sign up for a Wave account quickly and easily online—and once you do, you'll be able to utilize any and all of the capabilities included within their main software. 
On the whole, Wave's features include:
Bank accounts and credit cards:

Connect an unlimited number of bank and credit card accounts and automatically import transactions into Wave

Income and expenses:

Track an unlimited number of income and expense transactions; customize income and expense categories; search transaction descriptions

Invoicing:

Create and send an unlimited number of invoices; receive instant updates for invoicing data; set up automatic invoice reminders for customers

Receipts:

Scan receipts, review information, and sync with Wave account to track expenses

Bills:

Manage and track bills

Dashboards:

Use dashboards to view cash balances and invoice statuses

Reporting:

View and export accounting reports such as profit and loss statements,

cash flow statements

, and more

Sales taxes:

Customize sales taxes

Multi-currency:

Accept payments in foreign currencies; receive automatic exchange rate calculations

Account management:

Run multiple businesses from one account; invite collaborators to grant team members or consultants access to your account

Mobile apps:

Download free invoicing and receipts mobile apps for utilizing these capabilities on the go

Integrations:

Connect to Zapier, PayPal, Shoeboxed, and Etsy; integrate Shopify transactions

Customer support: Receive email-based support from Wave team
Wave dashboard. Image source: Wave
Wave Add-Ons
As Wave only offers one plan—for free—everything listed above is included in their software, making their service inherently different from Xero. However, in addition to their basic accounting solution, Wave also provides two paid add-on services that you can use in conjunction with your free account to expand your functionality. 
Specifically, Wave offers Payments by Wave and Wave Payroll.
With Payments by Wave, you'll be able to accept online payments from your customers, including both credit card payments and ACH transfers. You'll also be able to set up recurring billing with automatic payments and your payments will sync automatically to your general Wave account. 
As you might expect, Wave Payroll, allows you to run payroll to pay your employees and contractors, syncing directly with your Wave account. You can set up direct deposit; connect workers comp coverage; calculate vacations, bonuses, and other benefits; and even print checks. 
Wave Payroll also gives you the ability to grant employees access to view their pay stubs and W-2s, as well as contact and banking information. Moreover, depending on your state, you can also take advantage of Wave's payroll tax services. Wave offers full payroll tax services in 14 states—in the other 36 states, you can use the information in your Wave account to file and pay these taxes on your own.
Finally, if you opt for either of these add-ons, you'll receive live chat support from the Wave team.
Xero vs. Wave: Pricing
As you can see, when comparing Xero vs. Wave Accounting in terms of features, Xero has a greater range of functionality to offer, even though Wave does give you the ability to extend your capabilities with their add-ons. With this in mind, let's discuss how Wave and Xero stand up in terms of pricing.
The pricing of these two accounting solutions differs largely based on the way the platforms are structured. With three plans to choose from, Xero prices their service on a monthly, subscription basis. Wave, on the other hand, is a free accounting software—one of the only truly free options on the market.
Xero Pricing
Xero breaks down the pricing for their three plans as follows, Keep in mind, as of March 18, 2020, there will be a $2 price increase on all plans.
Early:

$11 per month

Growing:

$32 per month

Established:

$62 per month
For this price, you'll receive all of the features each plan includes, as we discussed above. In addition, Xero offers a 30-day free trial of their software—with every feature—no credit card required. 
Moreover, if you want to integrate a third-party platform with Xero, like Stripe for credit card processing, for example, it's important to note that you may have to pay additional fees for use of that service. Continuing with our Stripe example, although Xero doesn't charge you anything to use Stripe with their platform, you will have to pay standard Stripe processing fees: 2.9% + $0.30 per transaction.
Along these lines, if you choose to take advantage of Xero's partnership with Gusto Payroll, you'll also have to pay the standard fees for that service: $39 per month, plus $6 per month per person for their basic plan.
Finally, it's also worth mentioning that unlike some accounting solutions, Xero does not offer discounted pricing for purchasing an annual plan instead of paying month-to-month—this is a notable difference between FreshBooks vs. Xero, for example.
Wave Pricing
Perhaps one of the biggest differences between Xero vs. Wave is that Wave is a free accounting software. With Wave, you can sign up for an account, utilize the software (including any and all of the standard features we mentioned above), without paying anything. 
In this way, Wave not only stands out against Xero, but many other accounting solutions on the market as well. 
However, if you want to extend your functionality with Wave, you can add Payments by Wave or Wave Payroll. These two services are paid add-ons, with Payments by Wave operating on a pay-as-you-go basis, and Wave Payroll as a monthly subscription plan.
With Payments by Wave, you only pay transaction fees when you accept online payments. For accepting credit cards, you'll pay 2.9% + $0.30 per transaction for Visa, MasterCard, and Discover; 3.4% + $0.30 per transaction for American Express; and for accepting ACH transfers, you'll pay 1% per transaction with a $1 minimum fee.
For Wave Payroll, on the other hand, your monthly fee will depend on which state you're located in, and therefore, whether you qualify for full-service or self-service payroll. If you're located in one of the 14 states that are eligible for full-service payroll, (meaning Wave handles your payroll taxes) you'll pay $35 per month, plus $6 per active employee and $6 per contractor paid. If you're in one of the remaining 36 states, you'll pay $20 per month, plus the same employee and contractor fees.
Xero vs. Wave: How They Compare
Based on all of the information we've reviewed, how do Xero and Wave stand out against one another? Ultimately, both Wave and Xero are competitive solutions for managing your business accounting processes; however, there are certainly benefits respective to each platform.
Xero Benefits
Considering how Xero compares specifically to Wave, Xero stands out with their extended features, mobile app, and integration options. 
First, as we've mentioned, Xero simply offers a greater variety of capabilities within their software, even with their most basic plan. Although the Early plan limits you in terms of the number of invoices, bills, and transactions, you do receive features that Wave doesn't offer—such as unlimited users with customizable roles, permissions, and access; inventory tracking; purchase orders; and fixed assets management. 
Additionally, with the highest-level plan, Established, you'll receive project management tools that Wave does not offer. Overall, although Wave does include some features (for free) that require the Xero Established plan—expenses and multi-currency—Xero still offers a greater range of functionality within their platform.
Next, Xero's mobile app is much more functional in comparison to Wave's. With the Xero accounting app, you'll be able to manage the majority of your accounting processes on the go, including reconciliation, invoices, bills, clients, and contacts. Plus, if you use Xero to manage your payroll, your employees can download Xero Me to submit timesheets, apply for time off, and review payslips. Moreover, if you have the Established plan, you can download the Xero mobile apps specifically for Expenses and Projects.
With Wave, on the other hand, you have two mobile apps—Invoicing and Receipts—but neither of these apps allows you to manage your general accounting tasks like the Xero accounting app does. These apps are very specific to certain parts of the Wave software, and although they may be useful, they don't grant the same level of accessibility as Xero's app.
Finally, Xero offers many more integration options in comparison to Wave. Although Wave gives you the ability to pay for either of their add-ons, as well as connect to a handful of platforms, including Zapier (which as a platform itself allows you to connect to other tools), Xero integrates with over 700 tools—everything from point of sale systems to tax software to customer relationship management platforms. This being said, if you want to connect a tool you already use to your accounting software, it will likely be much easier to do so with Xero vs. Wave Accounting. 
Ultimately, with these benefits, Xero is better-suited to accommodate businesses that need more from their accounting software—outside of the essentials—and are willing to pay for these features. In this way, although Wave is probably the most functional and easy to use free accounting software, Xero is much more on the level of QuickBooks Online.
Wave Benefits
Wave, on the other hand, stands out in comparison to Xero with their pricing, proprietary add-ons, and ease of use. 
As we've mentioned, it's hard to beat Wave when it comes to pricing. As one of the only truly free accounting software platforms on the market, Wave isn't only free, but it's highly functional—including a handful of tools for free, that you have to pay to access with Xero. Once again, Wave includes expense management tools and multi-currency functionality, both of which require the highest Xero plan. In addition, Wave includes unlimited invoices, bills, and transactions for free—all of which are limited within the Early, $11 per month, Xero plan.
This being said, on top of their free software, Wave's paid add-ons are particularly noteworthy. Both of these add-ons are generally affordable, fully functional, and give you extended capabilities that sync seamlessly with your Wave account. Although Xero offers connections with third-party tools that can give you the same functionality as Payments by Wave and Wave Payroll, it's certainly simpler to be able to manage all of these features with the same provider in the same place.
Moreover, even though Xero isn't difficult to use by any means, Wave's ease of use is particularly noteworthy. Wave is extremely simple to set up, use, and manage—with or without prior bookkeeping or accounting knowledge. Along these lines, it has a highly accessible and user-friendly interface, suitable for any business owner. Plus, although overall, Xero and Wave have comparable invoicing features, Wave's invoicing software is one of the most impressive parts of the platform. Wave's invoicing is not only simple and easy to use, but remarkably customizable as well.
With all of this in mind, Wave proves to be an ideal solution for business owners who need a robust, yet user-friendly accounting platform that allows them to manage their essential processes without having to pay significantly to do so.
Choosing Between Xero vs. Wave for Your Business
At the end of the day, it's up to you to evaluate the Wave Accounting vs. Xero comparison and decide which (if either) of these solutions is right for your business. 
This being said, Xero is best-suited for business owners who need a wider variety of features included within their accounting platform and who don't mind budgeting a monthly cost for this software. Additionally, Xero is likely a better option for businesses that keep inventory and could take advantage of Xero's inventory tracking, as well as their features for purchase orders and fixed assets. It is important to note, though, if you want to make the most out of Xero's platform, you'll more than likely want to opt for the Growing plan, due to the invoice, bill, and transaction-based limitations of the Early plan.
Wave, on the other hand, is well-suited for newer and smaller businesses that simply want to organize and automate their bookkeeping and accounting, but don't necessarily need extended capabilities. On the whole, if you're first and foremost looking for a free accounting software, Wave is definitely a top choice. Moreover, whereas Xero is well-suited for businesses with inventory, Wave can better accommodate service-based or B2B businesses—in other words, any business that invoices their customers on a regular basis—making it a great freelancer accounting software.
With all of this in mind, perhaps the easiest way to determine if Xero or Wave is best for you is to make a list describing specifically what your business is looking for in an accounting software and compare the qualifications of Wave and Xero against this list. Plus, if you want to find out how each of these platforms actually functions, you can create a free Wave account or sign up for a 30-day free trial of Xero—this way, you'll get a better sense of exactly how Xero or Wave would (or wouldn't) meet your business's needs.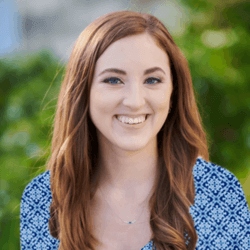 Randa Kriss is a senior staff writer at Fundera.
At Fundera, Randa specializes in reviewing small business products, software, and services. Randa has written hundreds of reviews across a wide swath of business topics including ecommerce, merchant services, accounting, credit cards, bank accounts, loan products, and payroll and human resources solutions. 
Read Full Author Bio