Food Truck Financing Overview
Food trucks allow both professional chefs and anyone interested in foodservice to quickly start a business. With the growing popularity of food trucks, these mobile businesses are great for customers and business owners alike—as a food truck owner you can be your own boss, have a flexible work schedule, test new products, and grow a loyal following.
Plus, without a brick-and-mortar location, you'll be saving on large capital expenditures and huge overhead. Nevertheless, you'll still need some type of financing to fund your food truck business.
This being said, although food truck financing might require less capital than traditional restaurant financing, it will still come with its fair share of costs. Therefore, whether you turn to traditional  small business loans or other products, you're going to need to access capital at one time or another to finance your food truck.
So, if you're looking for your best food truck financing, this guide is here to help.
Here, we'll break down your top options for food truck loans, as well as share some examples from real food truck owners about how they financed their businesses. Finally, we'll explore how to choose the right food truck financing for your business.
The Top Food Truck Financing Options
See Your Loan Options
Best Food Truck Financing Options
If you think you're seeing more food trucks lately, you're right.
In the U.S. Chamber of Commerce Foundation's "Food Truck Nation" study, researchers found that mobile food enterprises accounted for an impressive $2.7 billion in revenue in 2017. This number is up from a mere $650 million in 2014—more than a 400% increase over three years.
How is this growth possible? The short answer is, quite simply, food truck financing. 
Without access to food truck loans to make these businesses possible, the food truck industry would not be experiencing growth at this exponential level.
Therefore, if you're looking for food truck financing, you're likely wondering what different products can offer your business and which options are best for your needs.
Although you may find a variety of solutions that can work for your business, you might start your search with these five top food truck financing options:
Equipment Financing
First, one of your best food truck financing options—especially if you're just starting out and looking to pay for the truck itself—might be equipment financing. Equipment financing will also be one of your top food truck loan solutions if you're looking to make big equipment purchases, like stoves or ovens to inside your truck.
As the name implies, equipment financing is a specific funding method that allows you to purchase business equipment that will, in turn, act as collateral for that very loan. Equipment financing can be used to finance ovens, semi-trucks, automobiles, and other large equipment needs.
Generally, equipment financing loans can range in amount, with some companies offering to cover up to 100% of the equipment's value. The terms will typically last through the expected life of the equipment and interest rates range between 8% and 30%.
Overall, because equipment financing is, by definition, secured financing, you'll be able to access lower interest rates. Plus, this type of food truck financing often requires limited paperwork and can fund as fast as two days.
Moreover, because equipment financing lenders are usually most concerned with the equipment you're purchasing (and it's value) they may be more likely to work with you even if your qualifications aren't ideal—therefore, this could very well be one of the best food truck financing options for bad credit.
This being said, you may find equipment financing available from traditional banks, but it will also be more difficult to qualify for. Therefore, if you need a little more flexibility in terms of qualifications, timing, and the application process, you may look to an online lender like Balboa Capital or Currency Capital.
With Currency Capital, for example, you can receive equipment financing in amounts up to $2 million with interest rates as low as 6%. Plus, if you're looking for a food truck loan under $150,000, you may able to fund in as little as 24 hours.
All in all, if you need food truck financing, equipment financing could be one of your most affordable, easy-to-access options.
Business Lines of Credit
On the other hand, if you have a wider variety of food truck financing needs, you might consider a business line of credit as your top solution.
A business line of credit will allow you access to a pool of funds from which you'll be able to draw capital as needed. When you repay your business line of credit, you'll only owe for the amount you actually end up spending—which means you'll only pay interest on what you end up spending.
Additionally, after you repay what you spent, you'll be able to draw on your line of credit, again and again, each time you need to access financing for your food truck—whether you're upgrading your stove, investing in additional trucks, or getting through the winter months.
This being said, business lines of credit can range in amounts from $10,000 to over $1 million, with terms from six months to five years. Generally, you'll see interest rates on this food truck financing product from 7% to 25%. Business lines of credit can fund as fast as one day, depending of course on your qualifications and the lender you work with.
Like equipment financing, you may be able to find business lines of credit that can accommodate average or bad credit, and in fact, this solution can be a great way to build your credit score. Moreover, you'll find that traditional banks offer lines of credit, but online lenders will offer more accessible products—with simpler applications, more lenient qualifications, and faster funding times.
For example, alternative lenders Fundation and Fundbox both offer competitive lines of credit that you could use for your food truck financing. Fundation provides lines of credit that range from $20,000 to $150,000, 18-month terms, and interest rates starting as low as an 8% APR. Plus, Fundation can fund in as little as one business day, and on average, funds in three business days.
If you're looking for working capital food truck financing, or simply want access to one of the most flexible financing products, you might consider a business line of credit as one of your top options.
SBA Microloans
Another solution you'll want to consider for food truck loans? SBA Microloans—these loans can be a great option for smaller needs ($50,000 or less) and some of the lowest interest rates on the market.
Through this SBA loan program, the SBA lends funds to community-based non-profits that, in turn, lend the proceeds to local small businesses. Of all the SBA loans, SBA Microloans are probably the easiest to qualify for and are certainly worthwhile for newer or startup businesses.
This being said, although much of the specifics of these loans will depend on the community lender you work with, the SBA sets a maximum term limit of six years. Overall, rates on this type of food truck financing can from 6.5% to 13%. In the 2019 fiscal year, however, the average SBA Microloan interest rate was 7.5%.
Overall, you'll be able to use an SBA Microloan for virtually any purpose, however, you will need to meet stricter requirements to qualify for this type of food truck loan. Generally, SBA loans will require at least average credit, strong business financials or a strong business plan, and the ability to provide collateral, or at least, a personal guarantee.
Plus, although SBA Microloans may fund faster than other types of SBA loans, the process will be much more involved and slow to fund compared to other financing products, especially those from online lenders.
Nevertheless, if you're looking for the most affordable food truck loan possible, then you'll certainly want to think about an SBA Microloan.
Business Credit Cards
For smaller needs and everyday purchases, you might explore a business credit card as a top solution for your food truck financing. Although the lower credit limits on business credit cards likely won't be sufficient to fully finance your food truck—especially for purposes like buying the truck or big pieces of equipment—these products can be extremely useful for other needs.
With a business credit card, like a personal credit card, you'll be able to pay for everyday food truck expenses—whether inventory, small equipment purchases, or software subscriptions. A business credit card will be a great option when you're just starting your food truck, as all you'll likely need is an average personal credit score to qualify. Plus, you can apply for almost any business credit card online, with a simple and fast application.
Moreover, most business credit cards will include an ongoing rewards program, which will allow you to earn points, cash back, or miles as you spend. In fact, some business credit cards will offer a 0% intro APR period, during which time you'll be able to carry a balance from month-to-month without accumulating interest.
With this 0% intro APR period, you could feasibly make a larger purchase and pay it off gradually without accruing interest, as long as you pay your monthly minimums every month and completely settle your balance before the intro period expires. In particular, you might consider the Amex Blue Business Cash or Blue Business Plus, both of which have 12-month intro APR periods.
Overall, even if you end up needing to supplement a business credit card with other food truck loans, it's always worthwhile having access to this simple and flexible financing product and using it to pay for day-to-day expenses, working capital, and building your business credit history.
Crowdfunding Campaigns
Finally, you might consider starting a crowdfunding campaign as one of the best options for food truck financing. Since the mobile nature of food trucks makes them almost by-definition community fixtures, crowdfunding is a particularly useful method for food trucks to access funding, especially from their local community.
Through websites like Kickstarter and IndieGoGo, you can launch fundraising campaigns and ask for customers, family, friends, and strangers alike to contribute donations to finance your food truck.
Plus, because this is a social, donation-based method of funding, it's a great solution for food truck financing for business owners with bad credit. If you can't qualify for food truck loans, or are working on building your credit before applying for other financing, crowdfunding can be a worthwhile option for access to some capital.
Granted, crowdfunding will take a lot of skill and creativity to be successful—not to mention, you'll need to be persistent and actively publicize your campaign in order to draw support. 
Nevertheless, whether you're just getting started, looking to grow, or simply need some working capital for your food truck business, crowdfunding is an avenue worth exploring.
How to Choose the Right Food Truck Financing for Your Business
You'll want to consider a few different factors—and these will inform how you go about your search process and reach your final decision.
First, you'll want to think about your business's needs, asking questions like:
How much funding do I need?
What am I going to be using this money for?
How fast do I need this capital?
What financing products will work best for these amounts, timing, and purposes?
Next, you'll want to consider your qualifications:
Which financing products can I actually qualify for?
What does my personal credit score look like?
What business financials or plan can I present to a potential lender?
Finally, you'll want to think about what you can actually afford. You may find that there's a business funding solution that will meet your needs and qualifications—but if you won't be able to efficiently payback that funding, you'll want to wait until you can afford it to apply.
Through this process, you should be able to narrow down your options to find the right food truck loan for your business.
Frequently Asked Questions
The Bottom Line
Now that you've made it through our food truck financing guide, you should have a better understanding of your top options—and hopefully, an idea of how to find the right food truck loan for your business. 
Once you've decided which type of financing will best address your needs, you'll want to start looking for the right bank or lender to work with. Through this process, you'll want to talk to and compare options from multiple lenders to ensure that you're getting the most competitive rates and terms—and ultimately, secure the funds you need to start (or grow) your food truck business.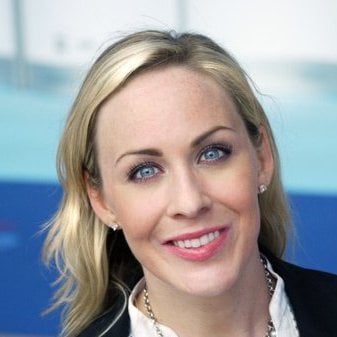 Meredith Wood is the founding editor of the Fundera Ledger and a vice president at Fundera. 
Meredith launched the Fundera Ledger in 2014. She has specialized in financial advice for small business owners for almost a decade. Meredith is frequently sought out for her expertise in small business lending and financial management.
Read Full Author Bio