The Comprehensive Guide to Getting an SBA Loan
If you are interested in applying for a SBA disaster loan for businesses affected by the coronavirus pandemic, check out our guide on how to get a coronavirus business loan.
As with most affordable small business loans, figuring out how to get an SBA loan isn't always easy. After all, although the SBA guarantee mitigates the risk lenders assume by issuing loans through their programs, you still have to meet a variety of specific requirements to qualify and apply for an SBA loan.
Overall, whereas some online lenders can fund loans in a matter of hours, getting an SBA loan is a much lengthier (but worthwhile) process—and can take anywhere from 60 to 90 days.
To help you streamline the process, we've created this guide. We'll break down six simple steps you can follow to get an SBA loan for your business:
See Your Loan Options
How to Get an SBA Loan: 6 Steps to Follow
If you're asking yourself, "how do I get an SBA loan," you're likely already aware of the benefits of SBA loans for small business owners. In short, SBA loans are some of the most affordable business loans on the market—with highly desirable rates, terms, and loan amounts.
As such desirable products, however, SBA loans are also very competitive, and the process to actually get an SBA loan is lengthy and involved.
Whether you opt to work with a loan expert or complete the process on your own, getting an SBA loan can be much more manageable when you break things down into individual steps. Plus, at the end of the day, the time and effort will be worth the long-term, low-interest financing you receive for your business.
1. Determine your eligibility for an SBA loan.
In order to get an SBA loan, you first and foremost need to make sure you're eligible for an SBA loan. As we'll discuss below, some of the eligibility requirements you'll need to meet will depend on the SBA loan program you're applying for, as well as the specific lender you're working with.
Generally, however, there will also be overarching eligibility requirements you'll need to meet in order to get an SBA loan. As we mentioned, SBA loans are highly competitive, which means you'll have to meet top requirements to qualify:
SBA Eligibility Requirements

The SBA sets a range of general requirements that businesses need to meet in order to be eligible for one of their loan programs. These requirements include:

Be a registered for-profit business
The business is located and operates in the U.S.
Meets the SBA definition of a small business
The business owner has invested time and money into the business
The business has exhausted other financing options
Have not had any delinquencies or defaults on government debts in the past

Typical Lender Eligibility Requirements

Although the SBA does provide guidelines for each of their programs, many additional requirements are up to the individual lender. Overall, therefore, you can expect to need to meet the following criteria for SBA lenders to issue a loan:

Strong personal credit score—with a minimum score in the range of 640 to 675
At least two years in business
Minimum annual revenue of $100,000

Some SBA programs, however, will have slightly different qualifications. The SBA Microloan and Community Advantage programs, for example, are much more flexible in terms of their credit and time in business requirements—and therefore, are better SBA loans for startups.
2. Choose your SBA loan program.
Once you've determined that you can meet the general SBA loan requirements, the next step involved in getting an SBA loan is choosing your specific loan program.
The SBA offers a variety of different loan programs and each program will have unique requirements, terms, loan amounts, typical interest rates, purposes, and more. Therefore, it's important to consider all of the options and determine which SBA loan program is best for your business.
Here are some of the most popular options:
3. Find the right SBA lender.
After you've determined which SBA loan program is best for your business, the next step to getting an SBA loan is finding the right lender.
As you might imagine, the right SBA lender for you will largely depend on the loan program you've chosen.
For a 7(a) loan, for example, you'll be looking for an SBA lending partner in that program, likely a commercial bank, local bank, or credit union. If you're trying to get a 504/CDC loan, on the other hand, you'll need to find a local CDC, as well as a participating SBA lending partner.
Overall, there are a variety of avenues you can take to find your SBA lender.
You can start by going to your local bank, or the bank you currently use for your business, and asking them what kind of SBA loans they offer. Generally, most of the big-name banks in the U.S. offer some form of SBA funding—like Chase, Wells Fargo, Capital One, Celtic Bank, and First Home Bank.
You can also connect to an SBA lender using the SBA's website.
Another common way to find an SBA lender is to use a broker to facilitate the search. As long as you're careful about the broker you're working with, this can be a very efficient way to find a lender, however, it will also be one of the most expensive ways.
Finally, you might also browse online loan marketplaces, like Fundera, that work with small business lenders who offer SBA loans.
See Your Loan Options
How to Pick the Best SBA Lender

As we've mentioned, the first criteria for choosing an SBA lender will be that they actually offer specific SBA loan program you're looking for.

Once you've found lenders that participate in your program, however, you'll want to compare them to find the best lender for your business.

Generally, you'll want to look for a lender who has experience working within the SBA program. Lenders who regularly disburse SBA loans typically approve more applications—they know which borrowers will succeed, and which might not.

This being said, lenders with strong track records in the SBA lending program are typically designated as "Preferred" lenders. Preferred lenders have the privilege to process loan applications faster, based on the experience they have with SBA loans and the volume of applications they bring in. If you can, therefore, you'll want to filter your search for preferred lenders only.

Once you're sure you're working with a reputable, experienced SBA lender, and one that offers the program you need, you can ask some of the following questions to compare your options and choose the best lender for you:

What is your average loan size, and average loan interest rates?
What is the range of interest rates you approve borrowers for?
Is there a pre-approval process?
How long does the funding process take?
What collateral do you require to qualify?
4. Gather the information and documentation needed to apply.
Once you've found the best SBA lender for your business, you're ready to start the application process. When it comes to learning how to get an SBA loan, the actual application process may be the most time-consuming step.
After all, as we've mentioned, SBA loan applications require significant information and documentation—some of which will depend on your lender and loan program.
Overall, however, you'll want to make sure that you gather the following information and documents for your SBA loan application:
Basic business information
Basic personal and background information for you, as well as any other business owners
Loan request letter detailing the amount you're asking for and how you plan to use the funds
Business plan
Personal and business tax returns
Personal and business financial statements—including a balance sheet, profit and loss statement, bank statements, and cash flow statement for the business
Existing business debt schedule, if applicable
Legal documents like business licenses, leases, and contracts
Any SBA loan requirements that are unique to your program
5. Complete your application.
After you've gathered all of the information and documentation you need, the next step to getting an SBA loan is actually completing the application.
Again, the specific document that you're required to complete will depend on the lender you're working with. Some lenders may offer online-based applications, whereas others will require that you complete a paper form. In either case, you can expect to use the information you've gathered ahead of time to fill out the application, as well as attach the necessary documentation.
This being said, although not all SBA loans require collateral, you may be required or asked to offer up collateral for your loan. You'll also include information about any collateral on your application.
Moreover, you'll have specific SBA forms that you'll need to complete for your application as well, including:
SBA Form 108: Personal Guarantee
SBA Form 1919: Borrower Information Form
SBA Form 159: Fee Disclosure Form
SBA Form 912: Statement of Personal History
SBA Form 413: Personal Financial Statement
Even though not every SBA loan requires collateral, all SBA loans will require at least one personal guarantee from anyone who owns 20% or more of the business applying for the loan.
6. Close your loan and receive funds.
Finally, you've reached the last essential step in learning how to get an SBA loan. After you've completed and submitted your SBA loan package, you'll work with your lender to close the loan.
This final step, therefore, can encompass a few things:
The Bottom Line
There you have it—everything you need to know about how to get an SBA loan. As you can see, although the process may not be particularly fast or simple, it's much more approachable when you break it down into individual steps.
Plus, as we've mentioned, the time and effort necessary to get an SBA loan are well worth it—once you've completed the process, you'll have access to one of the best types of business financing on the market.
On the other hand, of course, you might determine that an SBA loan is not right for your business—whether you need faster funding, you can't qualify, or you're looking for a specific type of financing that the SBA doesn't offer.
In this case, you might start your search process with online, alternative lenders, who generally have more lenient requirements, simpler applications, and faster time to funding.
See Your Loan Options
Frequently Asked Questions about Getting an SBA Loan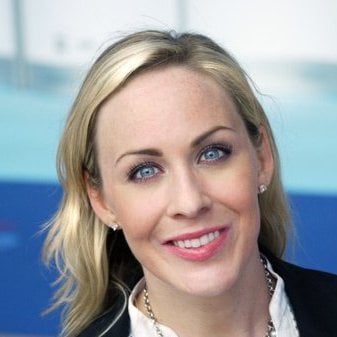 Meredith Wood is the founding editor of the Fundera Ledger and a vice president at Fundera. 
Meredith launched the Fundera Ledger in 2014. She has specialized in financial advice for small business owners for almost a decade. Meredith is frequently sought out for her expertise in small business lending and financial management.
Read Full Author Bio