MN Small Business Loans: An Overview
Qualifying for a business loan in Minnesota depends in large part on several factors. These include the age of your business, what impact it may have on local economies, your industry, creditworthiness, and whether or not your business is owned in part or in full by members of underserved communities. 
Whether you're just starting a business in Minnesota or have been up and running for years, it's always a good idea to understand your funding options. Luckily, there are several organizations that offer a range of small business loans, grants, and other resources to make your small business goals become realities.
The top four MN small business loans include:
Finding one of the best loans for Minnesota small businesses is only one piece of the broader financial framework for your company, though. There are also plenty of grants and small business assistance programs throughout the state that can help you gather capital through other sources. As we go through the top Minnesota small business loans, we'll cover some of these as well, as they may end up helping your business along the way.
Top 4 Small Business Loans in MN
Starting a business anywhere in the United States can be a challenging, cost-intensive proposition. Trying to find the financing to get things off the ground can leave you with tons of options: some expensive, and others more affordable. If you're starting a business in the land of 10,000 lakes, there are lots of local loans for Minnesota small business owners. There are also plenty of reasons to look locally when getting small business financing.
Local lenders often handle fewer loans than their regional or national counterparts. That may translate into more attention for you and your business, as well as a deeper understanding of what you intend to accomplish with the money. The same can be said about going with a regional business bank as well—going small can yield a personalized touch. Getting one of the top local loans for Minnesota small business owners may mean reaching out to your Main Street bank first.
Minnesota has a variety of nonprofit and community-oriented lenders that are designed to help get small businesses off the ground. We've highlighted four of the top options in the state, but there are plenty more that might be a great fit for your specific business or for starting a small business in a particular area of the state.
1. Minnesota Business Finance Corporation
The Minnesota Business Finance Corporation has spent the better part of three and a half decades originating SBA 504 loans for businesses in the state. The organization is a certified development company (CDC), which means that they work alongside more conventional financial companies and lenders to help secure funds for the small businesses with which they work. 
Getting started with MBFC is a straightforward process. First, you'll need to reach out to the MBFC team to give them a sense of your plan's eligibility for an SBA loan. Next, a business development officer will work with you to prepare your loan application and get it ready for approval by the MBFC team. Then, the SBA takes a look at the application and renders a decision—typically four days after submission. From there, you're on your way through the SBA loan process: Your loan will go through the guarantee program, appraisal, and disbursement procedures.
Note that the MBFC focuses specifically on SBA 504 loans, rather than the full range of SBA loan types. These loans structure the source of financing differently than other loan types, including other offerings from the SBA itself. With a 504 loan, the CDC provides 40% of the total project costs, with a bank or direct lender fronting another 50%, and the borrower contributing 10%. It's also important to note that SBA 504 loans can only be used for real estate, equipment, and other fixed asset purchases.
2. Prairieland Economic Development Corporation
The Prairieland Economic Development Corporation first started offering loans and financing to small businesses in 1983. The company is a privately owned, nonprofit certified development company. The Prairieland Economic Development Corporation's goals are to promote the expansion of small businesses in Minnesota, improve community services and relationships, increase employment and entrepreneurship, and to help make more people realize their dreams of becoming small business owners.
With the Prairieland EDC, businesses can apply for direct loans or SBA 504 loans. The Prairieland EDC revolving loan helps small businesses in rural areas of Minnesota receive non-traditional financing, mainly through the USDA's Rural Development Intermediary Relending Program. This program provides lenders with a sum of cash at a low interest rate that they can then disburse to businesses as individual loans. 
The Prairieland EDC also focuses on providing SBA 504 loans to businesses in Minnesota. As such, the process for getting approval for an SBA 504 loan with Prairieland is similar to that of MBFC, insofar as the same information and requirements will be requested and reviewed by the SBA in both cases.
3. North Star Bank
So far, we've covered CDCs that focus almost exclusively on SBA 504 loans. However, there is still a wide variety of other small business financing options out there that go beyond just this SBA program. North Star Bank is one of several small business loan providers in Minnesota, although it is among the best in terms of flexibility and localized support for businesses in the state.
North Star Bank offers a wide range of SBA loans, including popular options like SBA 7(a), CAPLines loans, and SBA Express loans. Your eligibility for these loans depends largely on the amount of time your business has been in operation, your creditworthiness (both for the business and any individual applicants), and the purpose of the loan.
If an SBA loan isn't right for you, North Star Bank also offers business lines of credit, short- and long-term small business loans, and letters of credit. Working with a financial institution like North Star Bank might be a good option if you're not entirely sure that obtaining an SBA loan is a sure bet and want to establish a relationship with an organization that might provide you with a wider array of financing options.
4. Members Cooperative Credit Union
Credit unions can be a great alternative to large banking corporations for small business financing. These financial institutions operate similarly to regular banks, with one of the major differences being that they are cooperatives owned by members (rather than shareholders or private individuals). Not all credit unions offer business banking solutions, but when you're able to use a credit union for small business purposes, it's always worth investigating.
One such credit union is Members Cooperative Credit Union, which offers several types of business financing options, including term loans, equipment loans, real estate loans, lines of credit, and SBA loans. You can also opt to open a small business checking or savings account with Members Cooperative Credit Union to consolidate your banking needs under one roof.
National Options for MN Small Business Loans
Local banks aren't the only sources of the best small business loans in Minnesota. There's an advantage to be had by going with a larger, national bank for your small business banking needs—be it for checking and savings accounts or medium- to large-scale loans. Plus, several national banks also offer SBA loans, which gives you the ability to capitalize on the technologically savvy digital banking tools of a larger bank while getting advantageous loan terms. Here are just a few of the best national banks for small business loans in Minnesota.
1. United Midwest Savings Bank
According to recent SBA figures,[1] United Midwest Savings Bank is among the leading lenders in terms of SBA loan application approvals. In fact, the bank is ranked within the top 25 SBA lenders nationwide. This bank accepts SBA loan applications as well as USDA loans for agricultural businesses, and works with applicants to help them through the SBA loan application process. Better still, United Midwest Savings Bank's SBA lending team has specialists that focus on a variety of industries, meaning you'll get more than a one-size-fits-all approach to applying.
2. Huntington National Bank
Another leading bank for successful SBA loan applications across the country is Huntington National Bank. That's not all Huntington National Bank has to offer, however. The bank also provides businesses with an array of banking tools, including checking and savings accounts as well as things like merchant services that can help businesses to run more efficiently. Most importantly, Huntington excels at offering an array of business loans, and has a track record of successful SBA applications to the tune of 1,538 SBA 7(a) loans completed as of December 2019.
3. U.S. Bank
If accessibility is your top priority, U.S. Bank has the largest distribution of branches and ATMs of our top picks for Minnesota small business loans. This bank offers tons of financial services for small businesses, and lending is just one among them. The bank provides the usual slate of term loans, equipment financing, and the like. But, perhaps most compelling, is their SBA loan program. U.S. Bank has secured more than $156 million in SBA 7(a) funds for their clients as of December 2019, making them one of the leaders in the space.
Other Resources for Entrepreneurs Seeking Minnesota Small Business Loans
Getting funding and small business loans is only one part of the broader small business financing tapestry. Finding tax credits, incentives, and other programs that can help put (or keep) money in your coffers can make a major difference for your business. Here are a few of the top programs for Minnesota entrepreneurs to consider.
Tax Credits
Minnesota offers several tax credit and incentive programs[2] for varying small businesses. Technology startups can claim the Angel Tax Credit for setting up within the state, and there are several opportunity zones throughout the state that use tax incentives to spur economic growth. There are also programs that refund sales taxes for existing businesses that qualify for the program.
Grants
There are also several Minnesota grants for specific categories of small business owners or would-be entrepreneurs. Some of these grants include the Minnesota Investment Fund, which offers a maximum of $500,000 to accepted applicants that focus on industrial, manufacturing, or technology-centric jobs. There are also grants for minority business owners, veterans, and emerging entrepreneurs.
The Bottom Line
For those looking at how to get a small business loan in Minnesota, you'll hopefully be pleased to find some strong options both locally and nationally. As a state that values innovation, development, and job growth, it's also worth looking into the business loan alternatives, including tax credits, grants, and venture investing.
Article Sources:
SBA.gov. "

100 Most Active SBA 7(a) Lenders

"

MN.gov. "Tax Credits"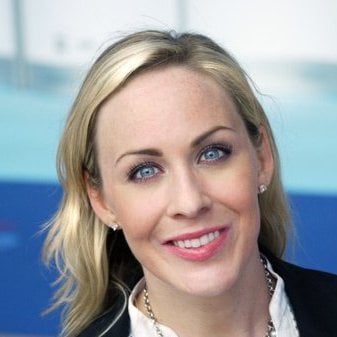 Meredith Wood is the founding editor of the Fundera Ledger and a vice president at Fundera. 
Meredith launched the Fundera Ledger in 2014. She has specialized in financial advice for small business owners for almost a decade. Meredith is frequently sought out for her expertise in small business lending and financial management.
Read Full Author Bio